5 Steps to Protect Your Data When Disposing of IT Assets
When you get rid of your organization's old electronic devices, it's important to make sure you're not also getting rid of valuable data. Here are a few steps to protect your data when you're disposing of your old IT assets recommended by the International Association of Information Technology Asset Managers.
Make sure your data is wiped
If done the right way, a data wipe is 99.999 percent effective, a percentage accepted by the U.S. Department of Defense. You can buy a data wiping program and take care of this in-house, or you can work with a company that can do this for you.
Make sure your IT assets will be secure during their trip
If you decide to have an outside agency handle your data wipe, you need to be sure your used IT assets will remain secure on the way to this company's facility. The IAITAM recommends having a dedicated truck that only holds your material. This truck should have a seal on it, and someone should record that the seal is unbroken upon departure and arrival.
Make sure the facility is secure
Does the company you're working with have proper security? Check to see if they've taken measures such as hiring guards and putting up surveillance cameras. You should also make sure they take steps to track your old assets through steps like serial number capture and barcode scanning.
Make sure you know where your devices will end up
Some vendors will offer to resell your old equipment once they've erased your data. Computer remarketing can be a good way to get a return on your investment. But you should first be sure you've found the right vendor, one who will follow the first three steps we mentioned, while also giving you a good price for your old devices.
Do you research before you decide on a vendor, whether it means checking them out on services such as e-Bay, or visiting their site and seeing their process for yourself.
Make sure unwanted assets are shredded and recycled
Your old equipment might be at the end of its life. If it can't be resold, make sure it gets recycled. Make sure you've chosen a responsible company so that your old computer doesn't end up as e-waste. It's bad for the environment, and bad for you if regulators find your old equipment in a landfill, with asset tags identifying you as the owner.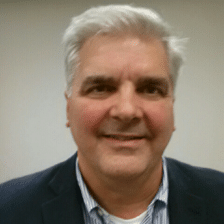 Ivan Somyk is the owner of CWI, founded in 1994 in a garage in Little Falls, NJ with a mission to supply refurbished spare parts to service companies, corporate end-users, and parts dealers.