The International Association of Information Technology Asset Managers, Inc. ("IAITAM") the professional association for individuals and organizations involved in any aspect of IT Asset Management ("ITAM"), Software Asset Management ("SAM"), Hardware Asset Management and the lifecycle processes supporting IT Asset Management in organizations of every size and industry across the globe.
IAITAM officially incorporated in 2002 after years of extensive research. However, the concept of IAITAM started back in 1998 when a group of software and hardware asset managers began meeting to discuss the need for a centralized organization devoted to expanding and codifying information and knowledge within the IT Hardware & Software Asset Management fields.
This research led to some specific needs for the newly created profession of IT Asset Manager, including:
Training and Certification

Advanced training programs and certification needed to be developed to build formal expertise and to gain the professional recognition necessary to function effectively within the IT Asset field and be relevant to a global community.

Industry Advocacy

There was a definite need on the part of Asset Management professionals to obtain access to unbiased answers to specific questions through a neutral industry advocate.

ITAM Professional Networking

Professionals needed to have a secure area to frankly discuss mission critical issues within the IT Asset field with other IT Asset Managers.

Executive Presence

There was and still remains a definite need to educate executive management regarding the benefits of acquiring and retaining trained expertise in the field of IT Asset Management and program implementation.

Industry Value

The IT industry as a whole had previously not recognized the value of accurately monitoring IT assets and had consequently suffered from over-investment and under-utilized IT assets.
IAITAM milestones over the subsequent decade include the release of the Hardware Asset Management (CHAMP) course in mid-2004 to accompany the existing Software (CSAM) and IT Asset Management (CITAM) courses. The release of the first ITAK magazine in December of 2004 was also a ground breaking event for the IT Asset Management industry. No other publication caters directly to the educational needs of the profession to this day.
In 2005, IAITAM surpassed the 1000 member mark and in 2006 released the first edition of the IAITAM Best Practice BluePrint, the forerunner to the IAITAM Best Practice Library. In 2007, IAITAM introduced its Fellowship program for the membership to elect key individuals to represent their needs for the organization and the Employee Awareness Program used by organizations to develop policy governing ITAM.
In the spring of 2008 came the release of the complete IAITAM Best Practice Library (IBPL), the 12 volume practitioner's guide to a best practice ITAM program. Never before did the ITAM professional have a true "how-to" guide at their disposal.
2009 produced the accompanying 10 Virtual Advanced Training CD-based, self-taught courses that follow the IBPL volumes. IAITAM also introduced the IT Asset Management Professional Code of Ethics which outlines the behavioral characteristics of an IT Asset Management professional. December of 2009 was deemed IT Asset Management Awareness Month, and IAITAM prepared complimentary daily educational sessions, weekly surveys, industry partnered web seminars and giveaways throughout the month to educate the global ITAM community on best practices in IT Asset Management which continues to gain in popularity each passing year.
2010 was a breakthrough year for IAITAM with the release of the ITAM 360 Knowledge Base, an interactive knowledge base that allows the user to navigate the IBPL electronically while seeing how the 12 Key Process Areas work together. ITAM360 is also a performance model built to aid in a program assessment by evaluating current strengths and weaknesses and mapping out the necessary follow-up actions. Never before has the industry encountered such a comprehensive, interactive roadmap and diagramming of an ITAM program.
Another innovation, the IAITAM ACE™, starting back in 2002, has become the largest and only conference and exhibition in the world solely dedicated to ITAM. With annual growth exceeding all expectations, the educational content, expert speakers, sessions and exhibit fair combine to deliver practical advice and best practices for the attending practitioners, their superiors and colleagues. 2010 also lead to the opening of a second office for IAITAM in Las Vegas, NV USA and further growth with Japanese and UK offices in early 2011 brought an IAITAM presence to over 100 countries around the globe.
Throughout IAITAM's history, we have striven to support the IT Asset Management profession through expert training and advice as well as lead the occupation down a path of best practice to enhance the business drivers of ROI, efficiency, risk avoidance and professional development for the practitioner and their organizations.
IAITAM's Mission Statement
IAITAM's mission is to be the principle resource for comprehensive IT Asset Management best practices worldwide, enabling practitioners and industry professionals to achieve continuous success through ongoing education, certifications and networking as well as providing information pathways for knowledge enrichment and professional growth.
About our founder
Dr. Barbara Rembiesa, D.Litt, CEO & President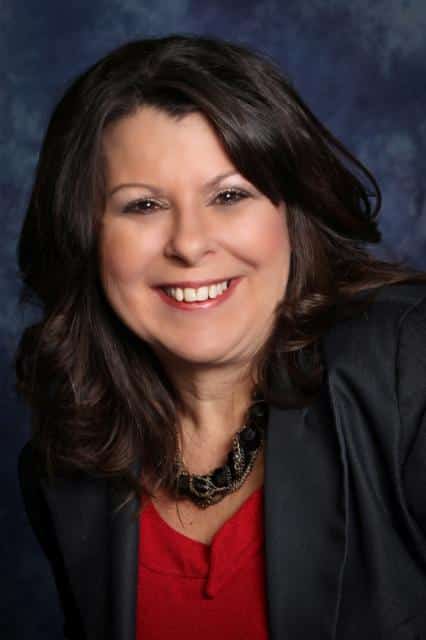 Before founding IAITAM, Barbara held key positions in both the financial and consulting sectors. Barbara has implemented and supervised asset tracking projects, discovery tool implementations and has been brought in as an industry expert to consult major savings and loans, universities, manufacturers and high tech industries throughout the United States. Barbara has also, successfully represented corporations in negotiations with compliance agencies for software violations.
Barbara has implemented and designed disaster recovery programs for professional software testing and storage facilities including, but not limited to, off-site storage facilities, and has helped over 200 companies before forming IAITAM and successfully implemented improved software and hardware acquisition programs.
As President and Co-founder of IAITAM, Barbara brings over a quarter century of industry knowledge and experience to the management of IAITAM, and provides key guidance and the entrepreneurial spirit to its staff and members.