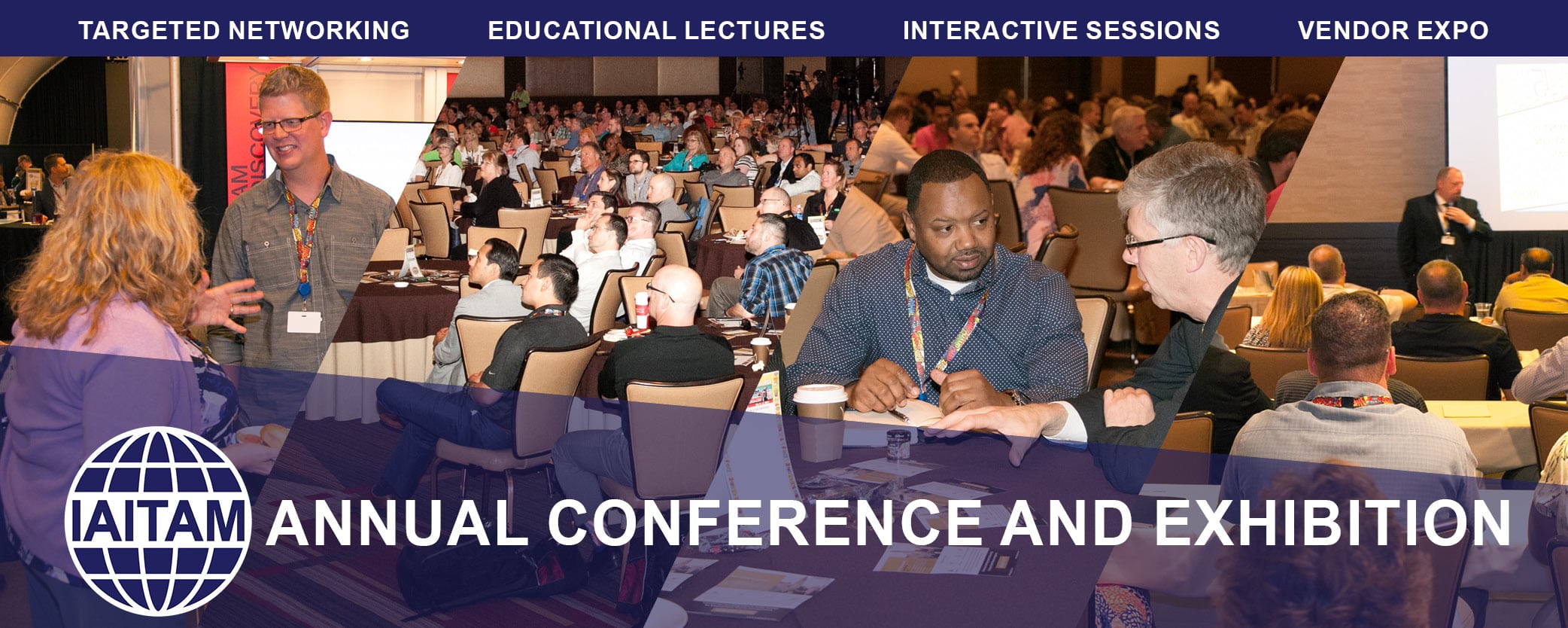 Welcome to IAITAM ACE
The World's Leading ITAM Conference
ACE fulfills the needs of the IT Asset Management ("ITAM") professional with educational lectures, workshops, vendor interaction and networking opportunities. Moreover, it provides attendees with relevant knowledge that can be implemented upon their return to the office to start new asset management programs or improve existing ones.
These one to three day ITAM conferences provide a venue where CIOs, COOs, CTOs, IT Asset Managers, IT Professionals, Finance Managers, Procurement Professionals, Compliance and Licensing Professionals and Legal Professionals can come together to explore the latest in IT Asset Management and its affects on business operations and profitability.
Start your engines! It's time to buckle in with your fellow IT Asset Management professionals and the top product/service organizations at the IAITAM Annual Conference and Exhibition. ACE is a unique global event devoted solely to the support and reinforcement of IT Asset Management professionals and the ITAM industry. ACE has action-packed, educationally exciting days with dynamic keynotes, targeted networking, top-tier education, entertainment, workshops, exhibitions and great food to keep you fueled up. Personalize your racetrack and drive through educational sessions that cover ITAM best practices, case studies, standards, licensing and how- to's suited for all levels. ACE speakers will help you change your tires and fuel up for the next lap in the race!
---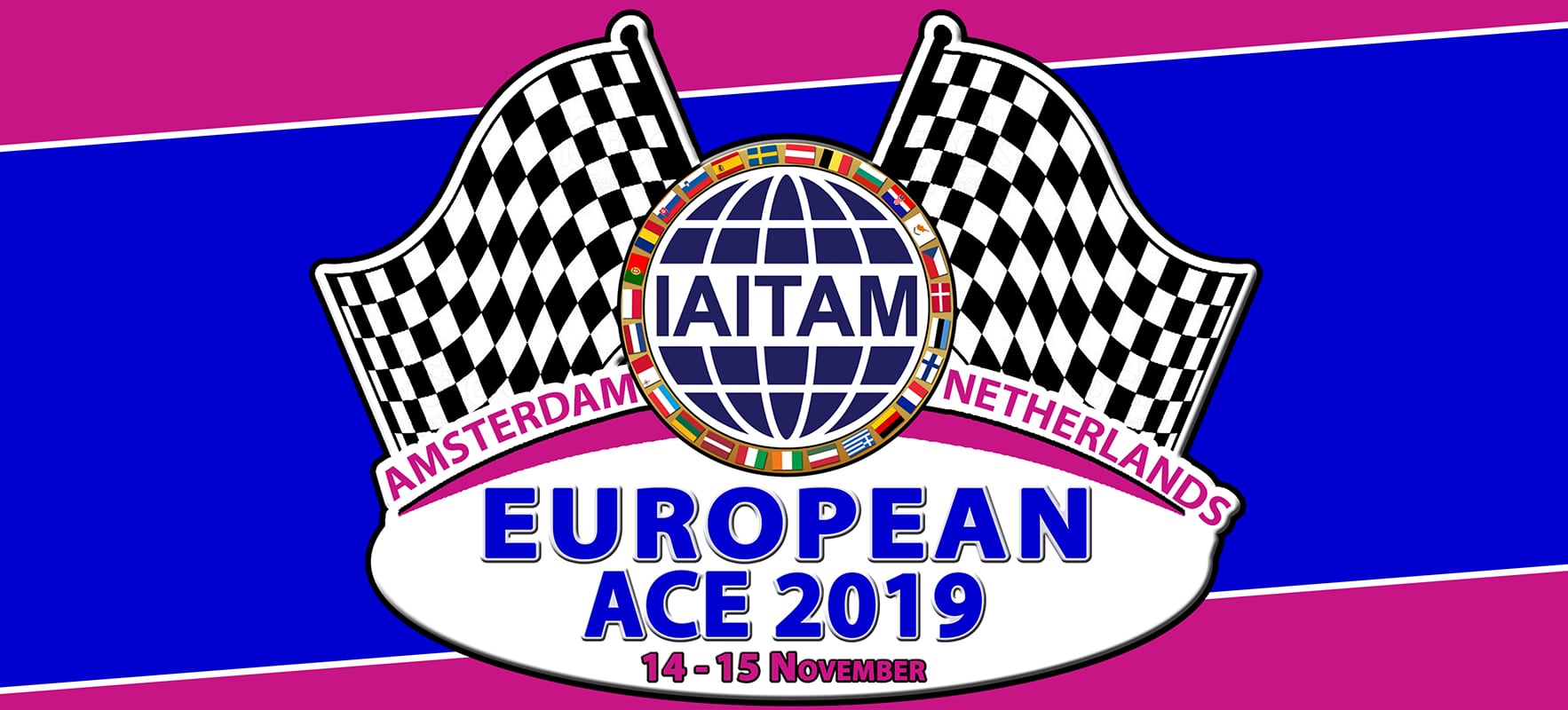 ---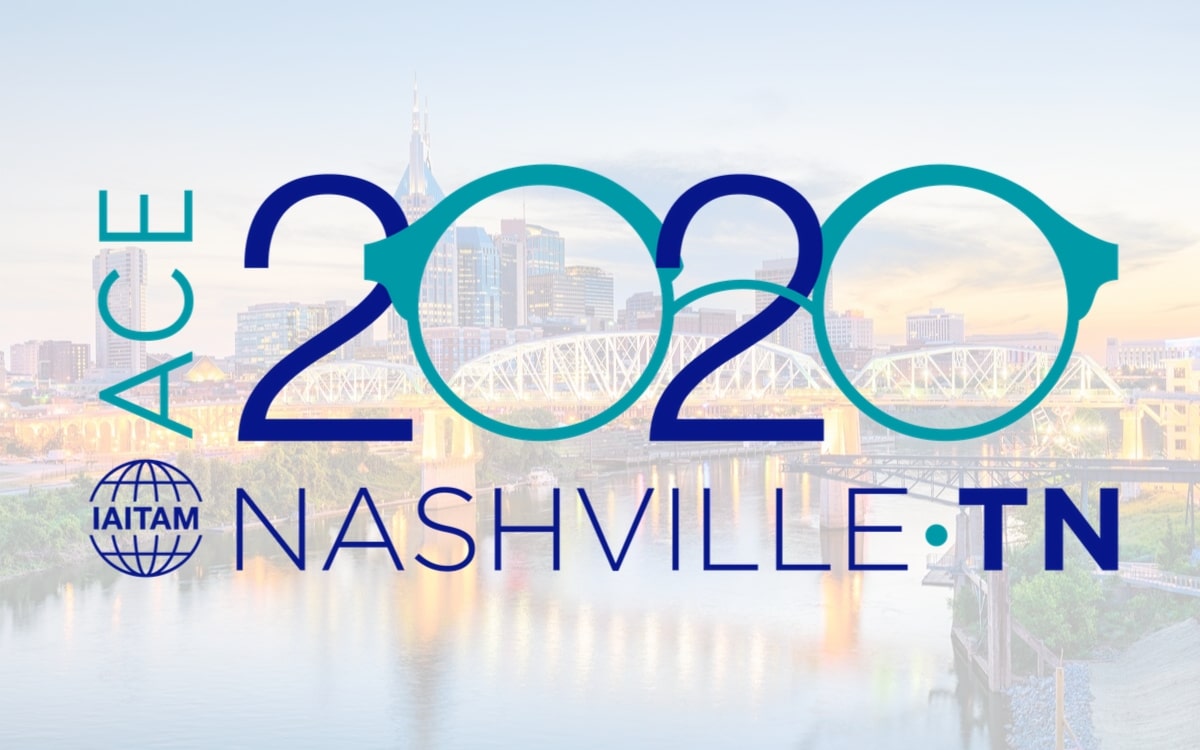 ---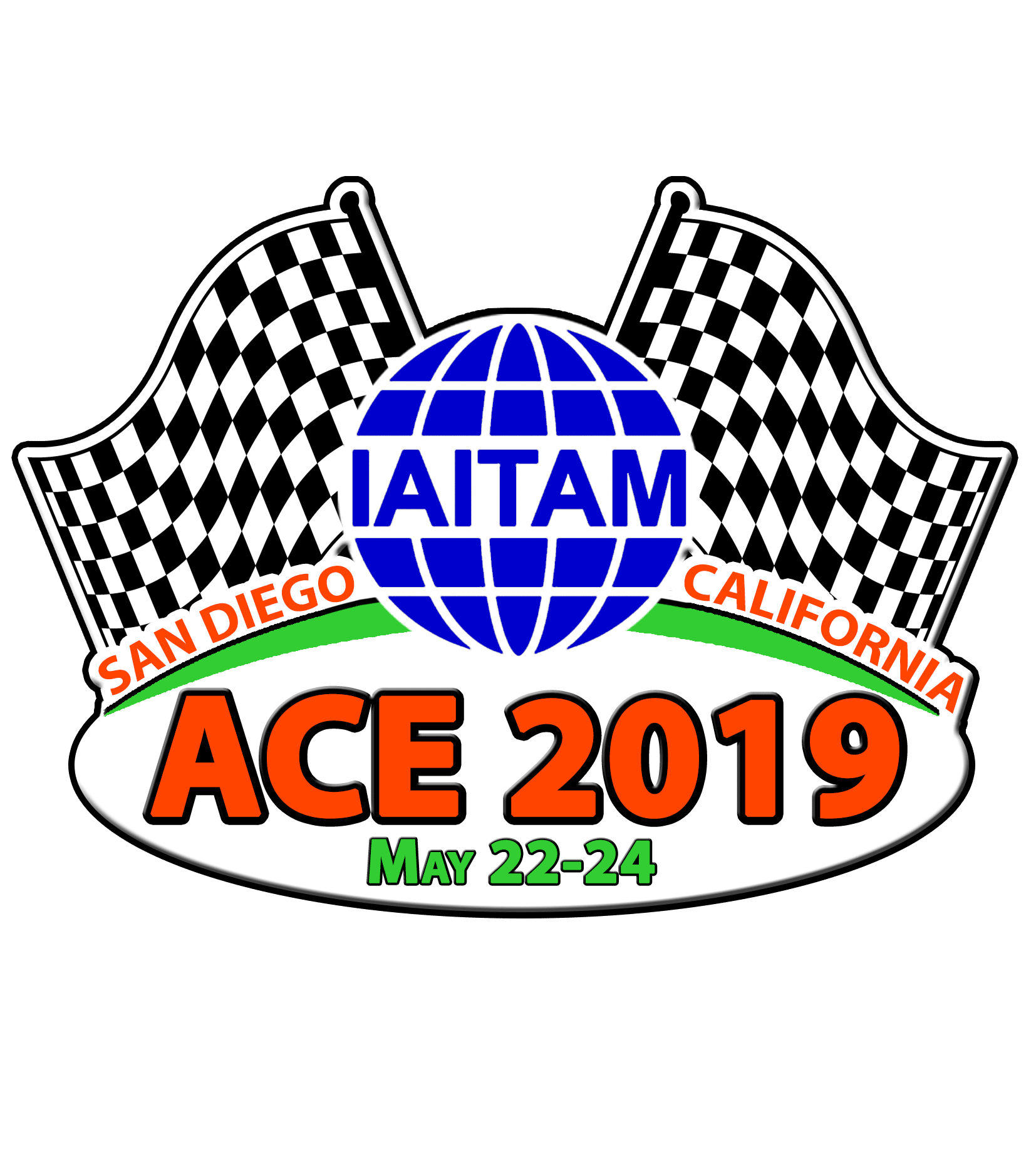 The Right Tools. The Right Crew. Drive Your Program To The Winner's Circle!
May 22-24, 2019
San Diego, California USA

On your mark…get set…measure your ITAM! It's a race to get to the finish line for the first ACE of 2019, and IAITAM is gearing up for a first-place event. We'll hear from Jimmy Yeary again. There's a chance some racecars might be involved. Maybe some tools?
---
---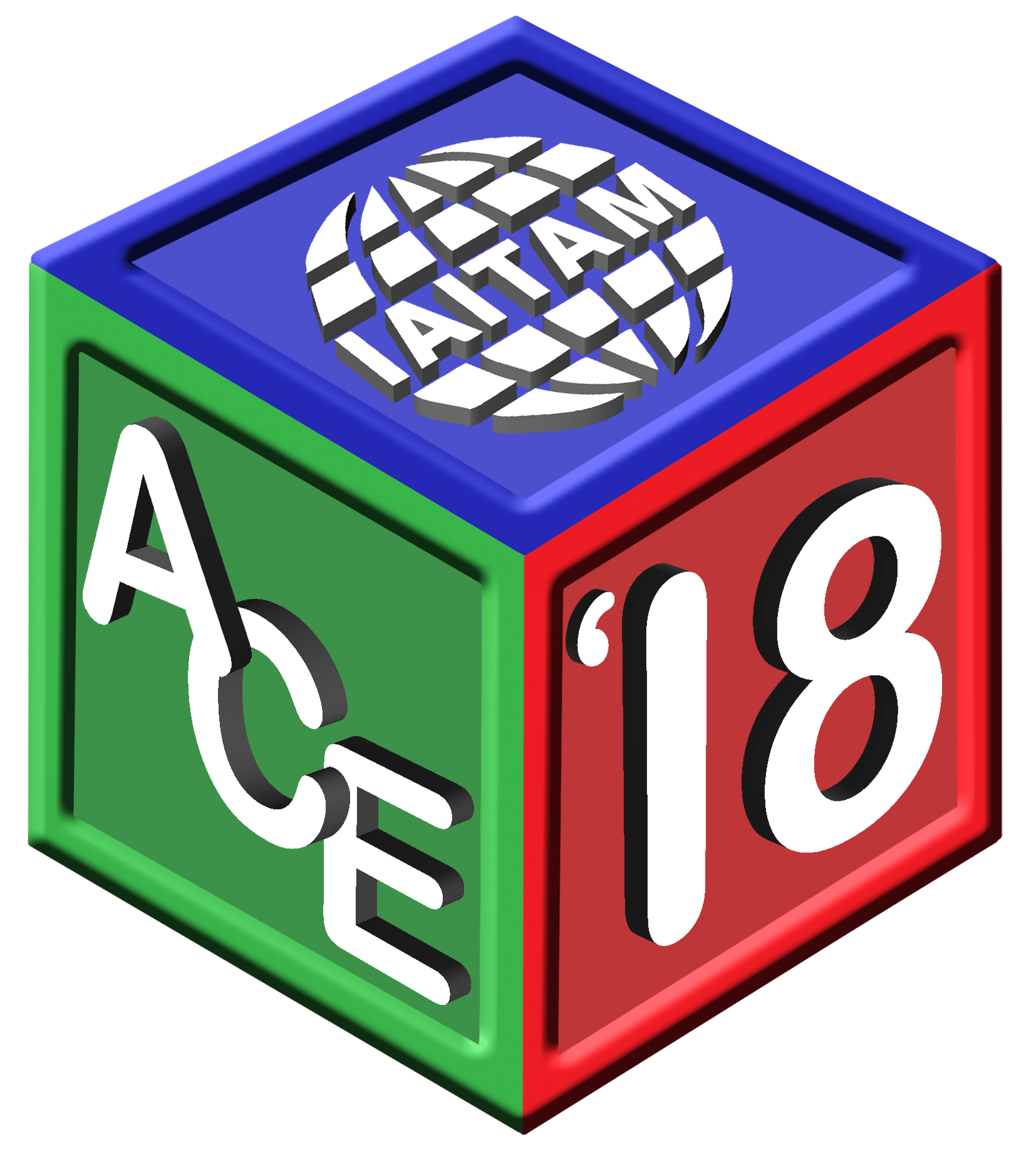 The Building Blocks to ITAM Maturity
November 8-9, 2018
Amsterdam, The Netherlands
Sometimes when a theme works, you stick with it. And that's what we did with in the fall of 2018. But to say the ACE that fall was anything like the one in the spring would be untrue. Aside from a common theme and pin – the child's block stood the test of time – this European segment was completely original. For starters, it was in Amsterdam, and nothing about Amsterdam is anything like Orlando. And the kickoff event was entirely different. While the block party theme might seem hip in the U.S., a European ACE requires a more casual affair. IAITAM set up a lighthearted conversation in the Living Room for its attendees. Those who came enjoyed fine fish from Holland, Europe's most delectable cheese and traditional Dutch Apple Pie.
---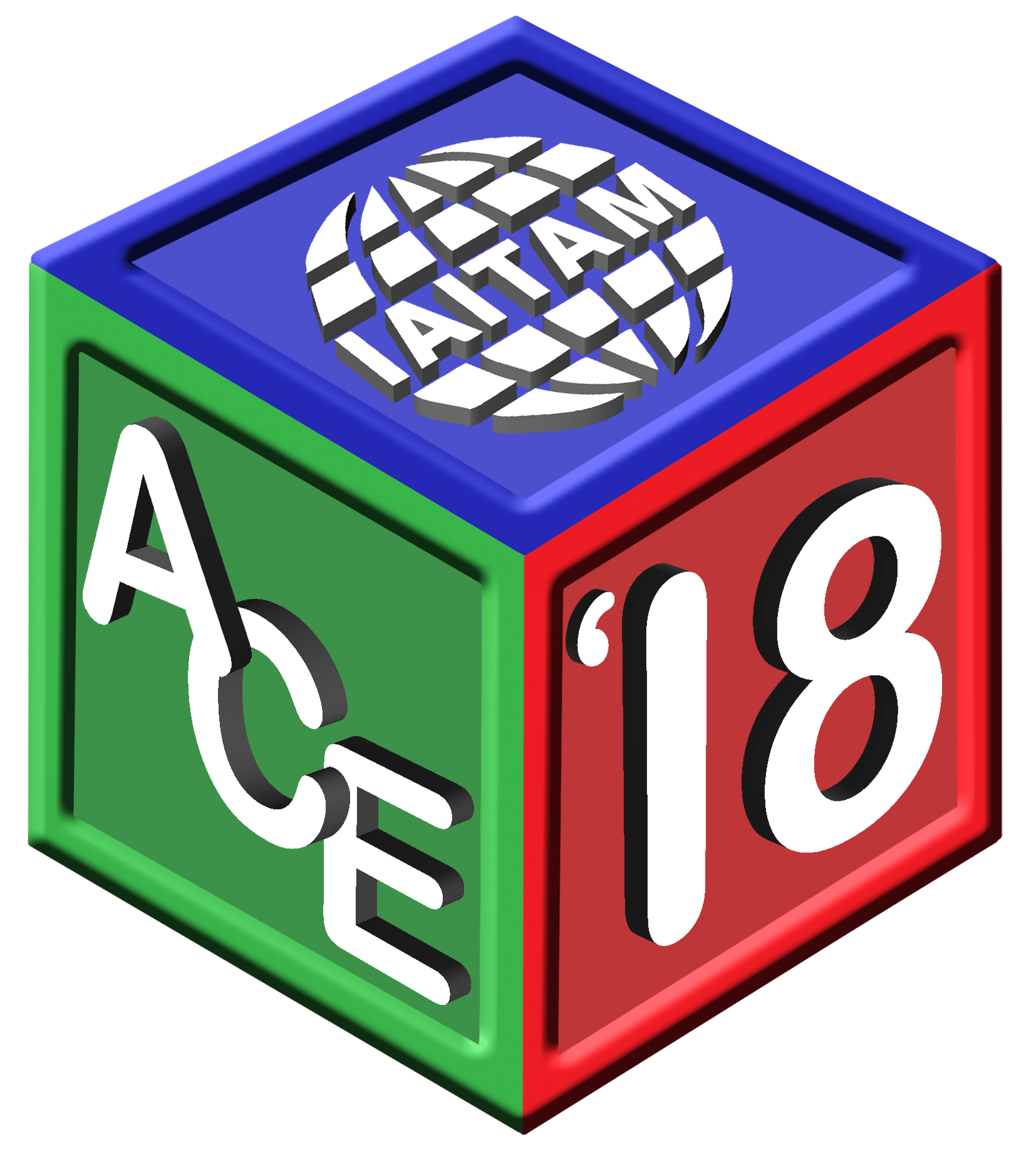 The Building Blocks to ITAM Maturity
May 8-10, 2018
Orlando, FL USA
IAITAM sure knows how to throw a block party. Get it? A mature ITAM starts with IAITAM, and we exploited the values of a solid foundation at this ACE. But first, we made a play on words. OK, two plays on words. We designed the pin as a block that looked like the kind you might have played with as a kid. And then, we threw a typical suburban block party: Tents lining the streets, lights hanging from poles, yard games all around. There was a giant Connect Four, oversized tic tac toe and even karaoke. If you could dream it for your block's bash, we had it. On top of that, our ACE attendees got a chance to hear from Jimmy Yeary for the first time. Get your lanyards ready for another pin. He'll be back in San Diego next month.
---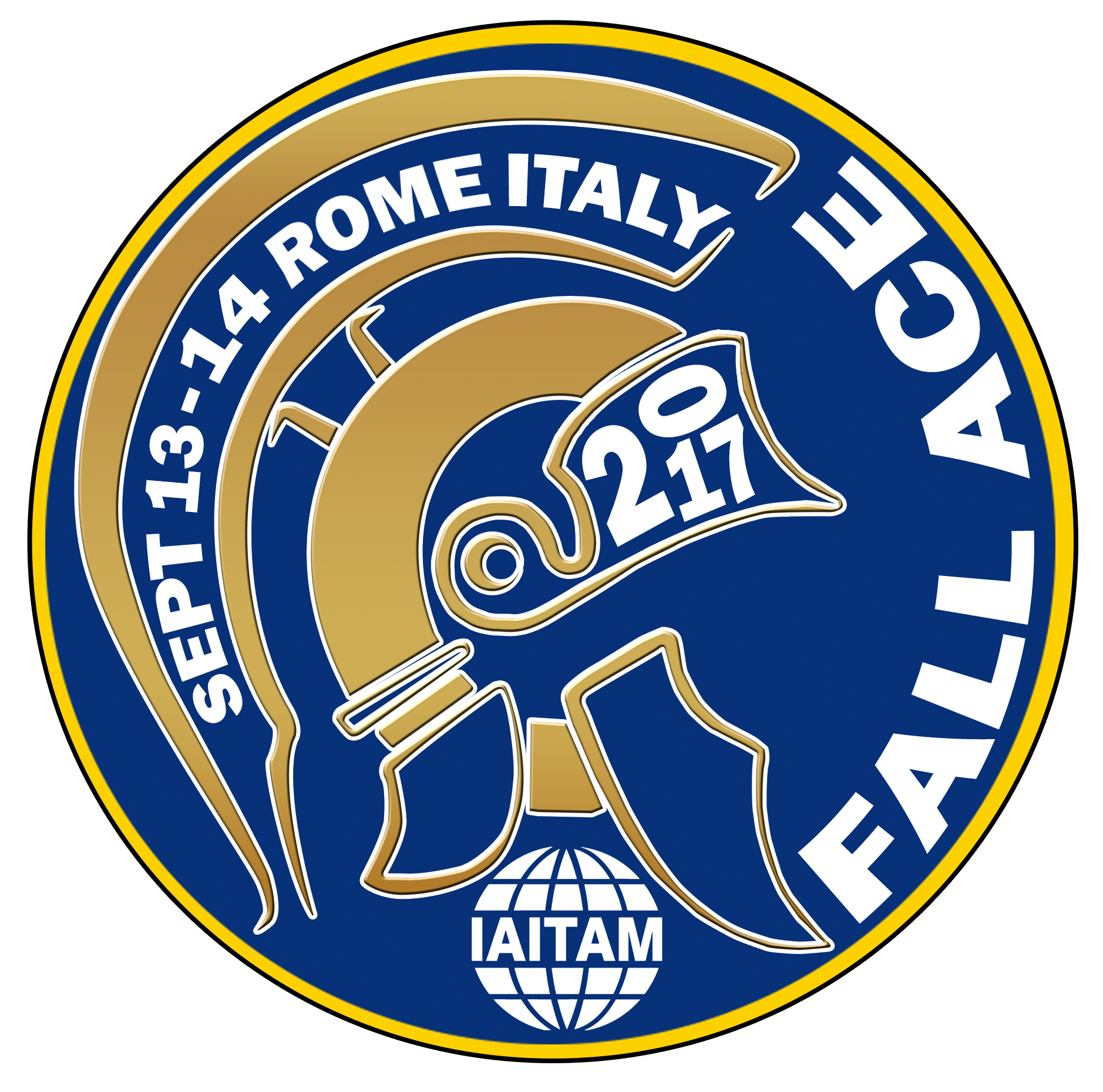 Building Your Business Empire With ITAM
September 13-14, 2017
Rome, Italy
When in Rome, do as the IT Asset Managers do. That's what we did. IAITAM continued its European reach with a visit to one of the world's most historic cities. The pin featured a Centurion helmet in honor of the ancient global empire that, as rumor has it, wasn't built in a day. Today, the ITAM empire grows at a faster pace. But with IAITAM, many of the building blocks for the foundation of the ITAM empire are already in place (spoiler alert to the 2018 ACE pin). When you're surrounded by all that Rome has to offer, how do you throw an exciting kickoff? With Italian wine and cheese. Lots of Italian wine and cheese.
---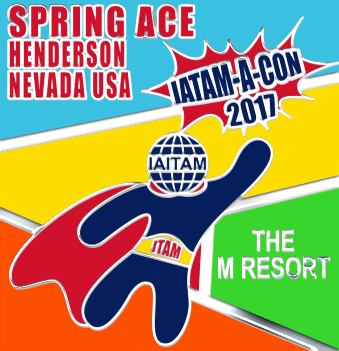 ITAM – Superhero for Business
May 2-4, 2017
Henderson, NV
It's a bird! It's a plane! No, it's an IT Asset Manager! Anyone think ITAM isn't the superhero of business? We just wanted to be sure. So IAITAM created an out-of-this-world event complete with superhero costumes, comics and even movie themes. If you met the Penguin and Chewbacca at the same venue, then you might have attended the IAITAMACON. Could the pin have been anything else but a colorful superhero in a cape? We think not! IAITAM went all out by hiring professional actors to play the roles of well-known superheroes for this kickoff event at The M. We even made superhero posters of IAITAM employees and the speakers at this ACE. And special lanyards featured ITAM terminology in a dynamic font nostalgic of Adam West's Batman. Even our charity for this ACE got a super endorsement as we promoted Autism Awareness. Those with Autism know their superpower. Do you know yours?
---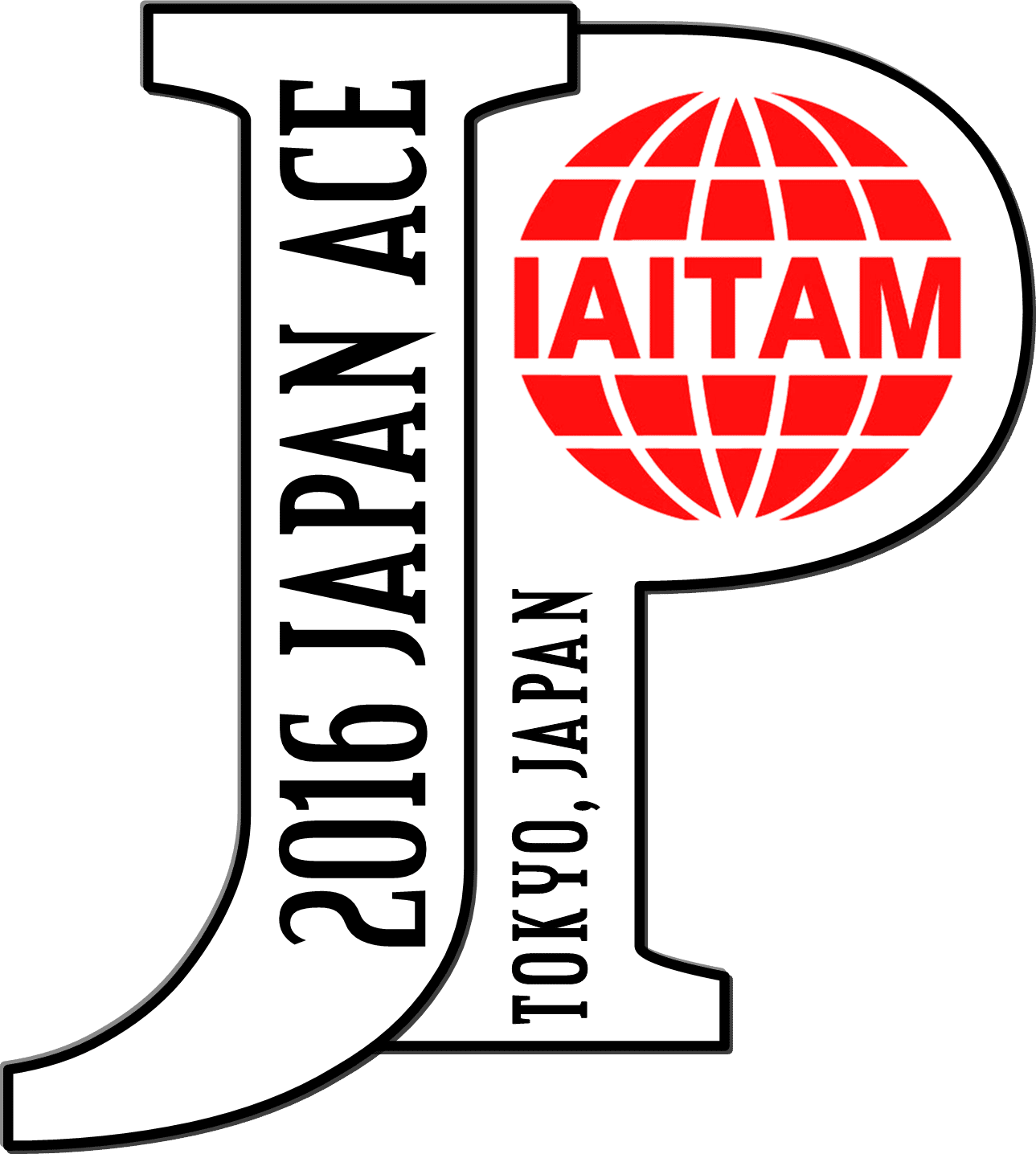 IAITAM Japan ACE 2016
ITAM the Art of Business
September 16, 2016
Tokyo, Japan
The third year of this now Japanese staple featured a pin that is as elegant yet simple as the Japan ACE itself: the letters J and P (as JP). But it would also be the last of the Japan ACE pins.
---

IAITAM European ACE 2016
ITAM is Smart Business Worldwide
September 6-7, 2016
Dublin, Ireland
Maybe it was the luck of the Irish that gave us a chance to visit the Emerald Isle two years in a row. The pin for IAITAM's second venture into the European market capitalized on the concept of European growth. The word EURO (in bulky blue letters, with stars floating inside the fields of each) made the bold yet simple statement that IAITAM was here to stay in Europe. The kickoff was similar to the event in 2015: A traditional Irish feast, with plenty of Guinness and Jameson on hand to wash it down.
---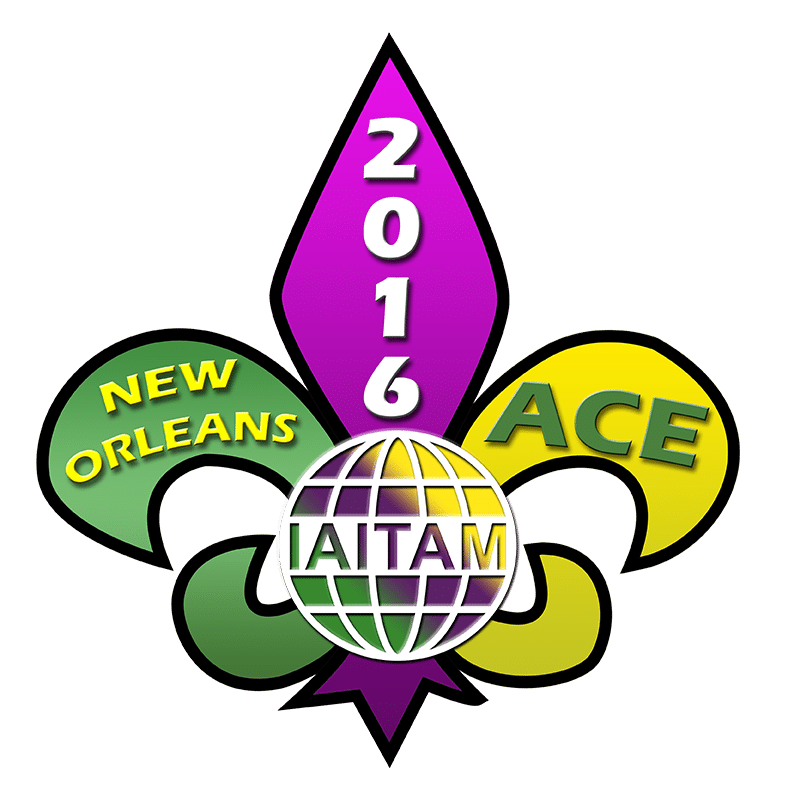 IAITAM ACE 2016
ITAM the Art of Business
May 11-13, 2016
New Orleans, LA
Who Dat? ITAM practitioners leading a second line in the French Quarter? It happened. IAITAM shut down Canal and Bourbon streets for this New Orleans tradition. This included a brass band, stilt walkers, unicycles, beads and about a mile-long stretch of thousands of people just out to have a good time. Even the pin for this ACE took Louisiana spices into consideration: a colorful fleur-de-lis. We dressed up as jesters for a masquerade ball to kick off our event in The Big Easy. Meanwhile, IAITAM also used this ACE to get to the art of the matter. Speaker and contemporary artist Erik Wahl dazzled the conference attendees by creating amazing paintings as he delivered his address, with one being given away to a lucky attendee. More than 50 "IAITAM Original" pieces were on display and auctioned off for charity.
---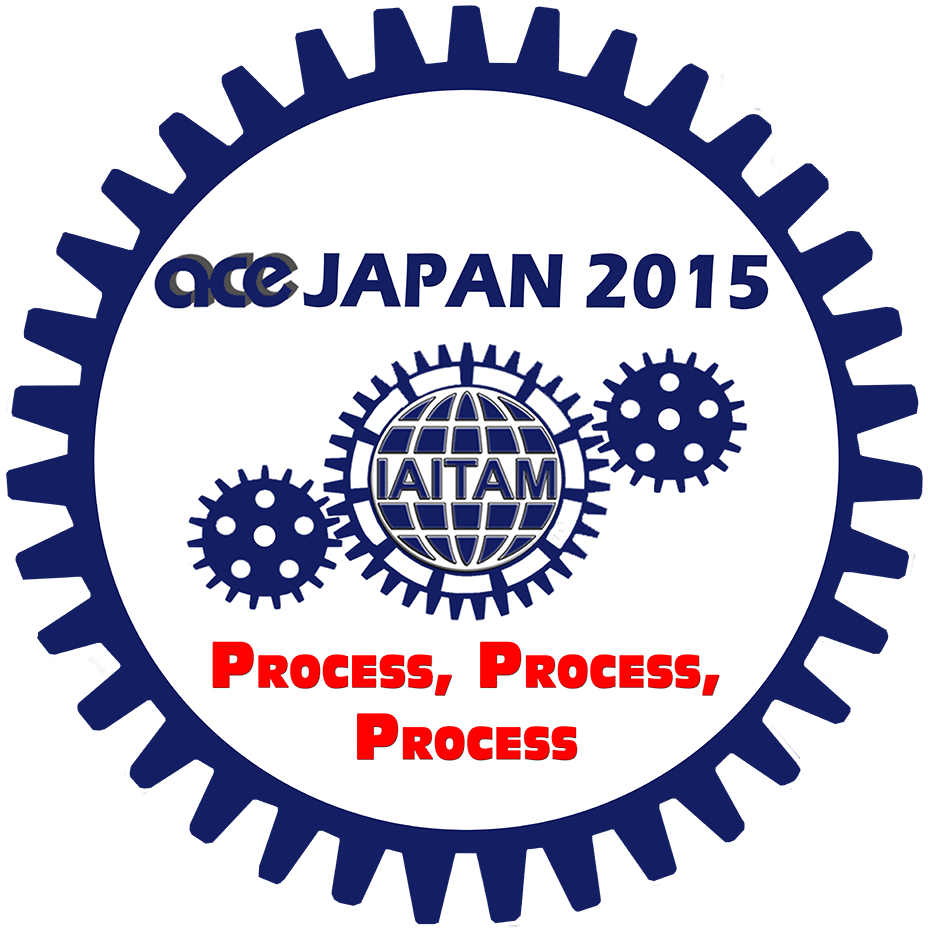 IAITAM Japan ACE 2015
Process, Process, Process
September 11, 2015
Tokyo, Japan
The Japan ACE continued to gain speed as it moved swiftly through its second year. The pin distinctly seized this moment in time, as well as the process of a well-oiled machine. It featured cogwheels coming together as a drive unit, with IAITAM prominently featured as the hub of the ITAM engine.
---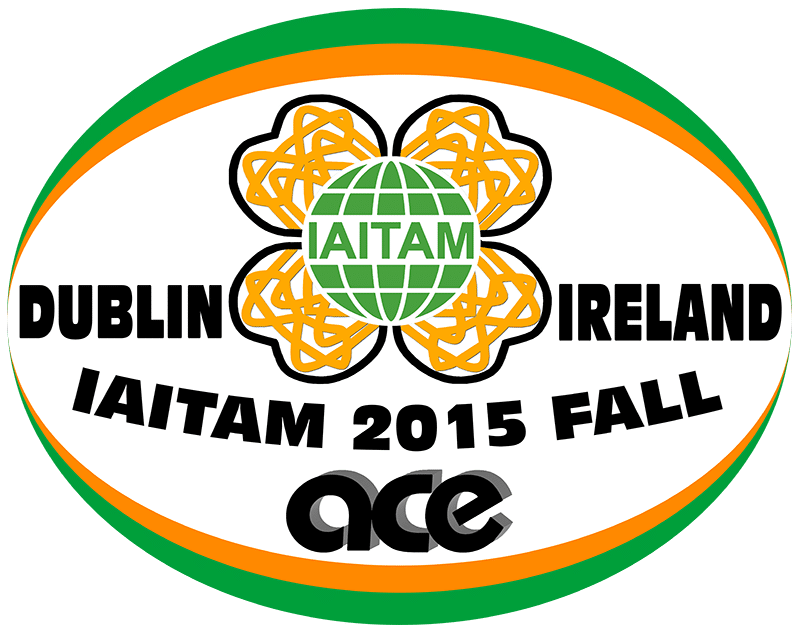 IAITAM European ACE 2015
The Emerald of Your ITAM Program
Fall 2015
Dublin, Ireland
IAITAM continued its global reach in 2015 with the first European ACE. To celebrate the Irish flavor of this event, the pin was the shape of a Gaelic football with a four-leaf clover in the middle. Coincidentally, Crowne Plaza hosted the Miss Ireland pageant at the same time as the Dublin ACE. And if you were one of the lucky ones to get an Irish pin on your lapel, you might remember the motion-activated walkway. As the IAITAM globe appeared with travelers moving across it, water and fish moved away as a swishing sound tracked their departure.
---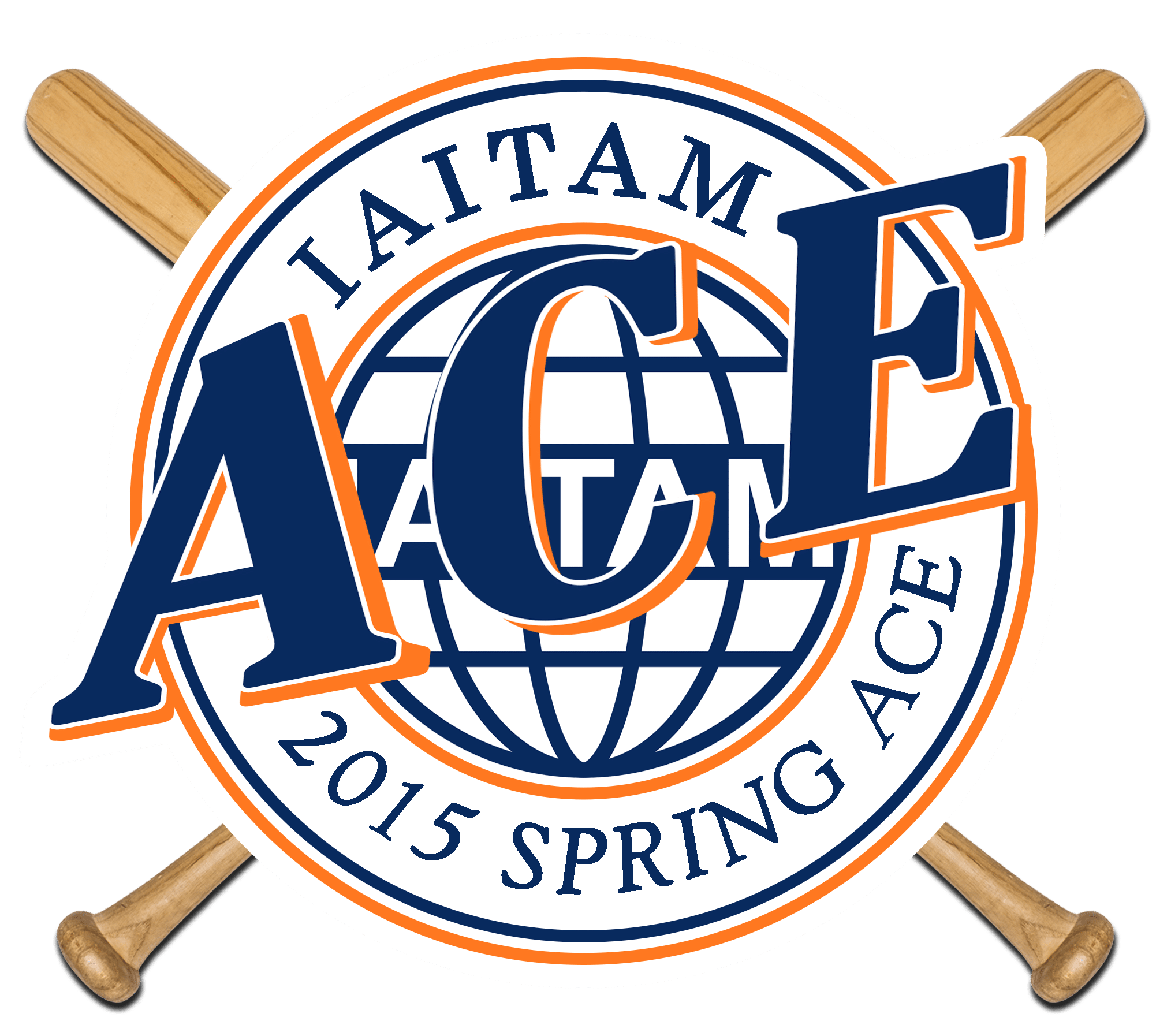 IAITAM ACE 2015
Knock Your Program out of the Park
Spring 2015
San Diego, CA
If you still have one of the keepsake baseball cards we made for this ACE, you're not alone. They hit a homerun as one of the favorite ACE takeaways of all time. This springtime ACE was held while Major League Baseball spring training was going on. So it only seemed appropriate to include America's favorite pastime in the mix. The pin was reminiscent of a homerun derby, with two baseball bats in juxtaposition to the IAITAM globe on top. We made a sport out of the event. Those who collected some of the baseball card sets won prizes. There were batting and pitching cages, and even the IAITAM employees looked like they were part of the team. The shirts for the spring 2015 ACE were baseball jerseys with their names and a number on the back.
---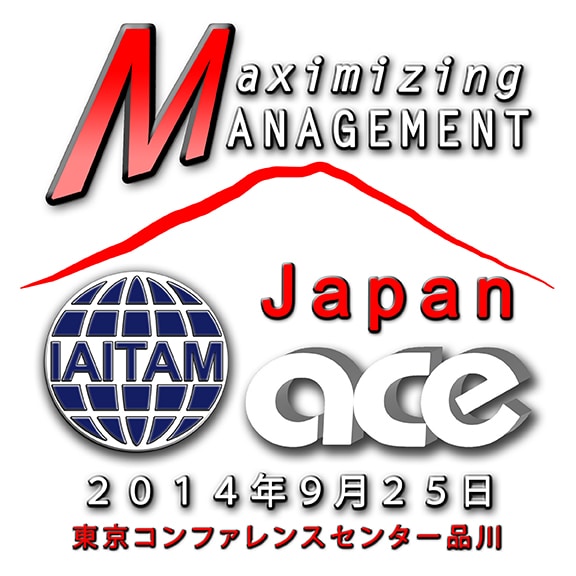 IAITAM Japan ACE 2014
Maximizing Management
September 25, 2014
Tokyo, Japan
This was the year the "I" in IAITAM got real. We held our first ACE outside U.S. borders. The Japan ACE would become a yearly tradition after 2014, and ITAM in Asia hasn't been the same since. The pin captured the essence of the Japanese landscape. An outline of Mt. Fuji gently rises in the background of the design.
---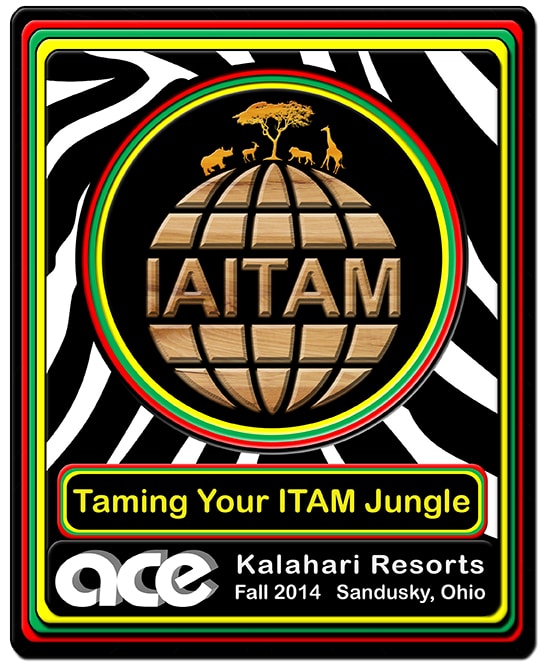 IAITAM ACE 2014
Taming Your ITAM Jungle
Fall 2014
Sandusky, OH
Everyone knows that Ohio is famous for its tropical forests, right? The safari-based waterpark at Kalahari Resort provided an African-themed atmosphere for the fall ACE. It was a great way to demonstrate how IAITAM is the king of the ITAM jungle. The pin boasts wild, dense grasses in the background with animals climbing toward the tree of life on the top of the IAITAM globe. Meanwhile, it was Halloween time during kickoff. We dressed up in costumes and had a monster bash. It was a graveyard smash!
---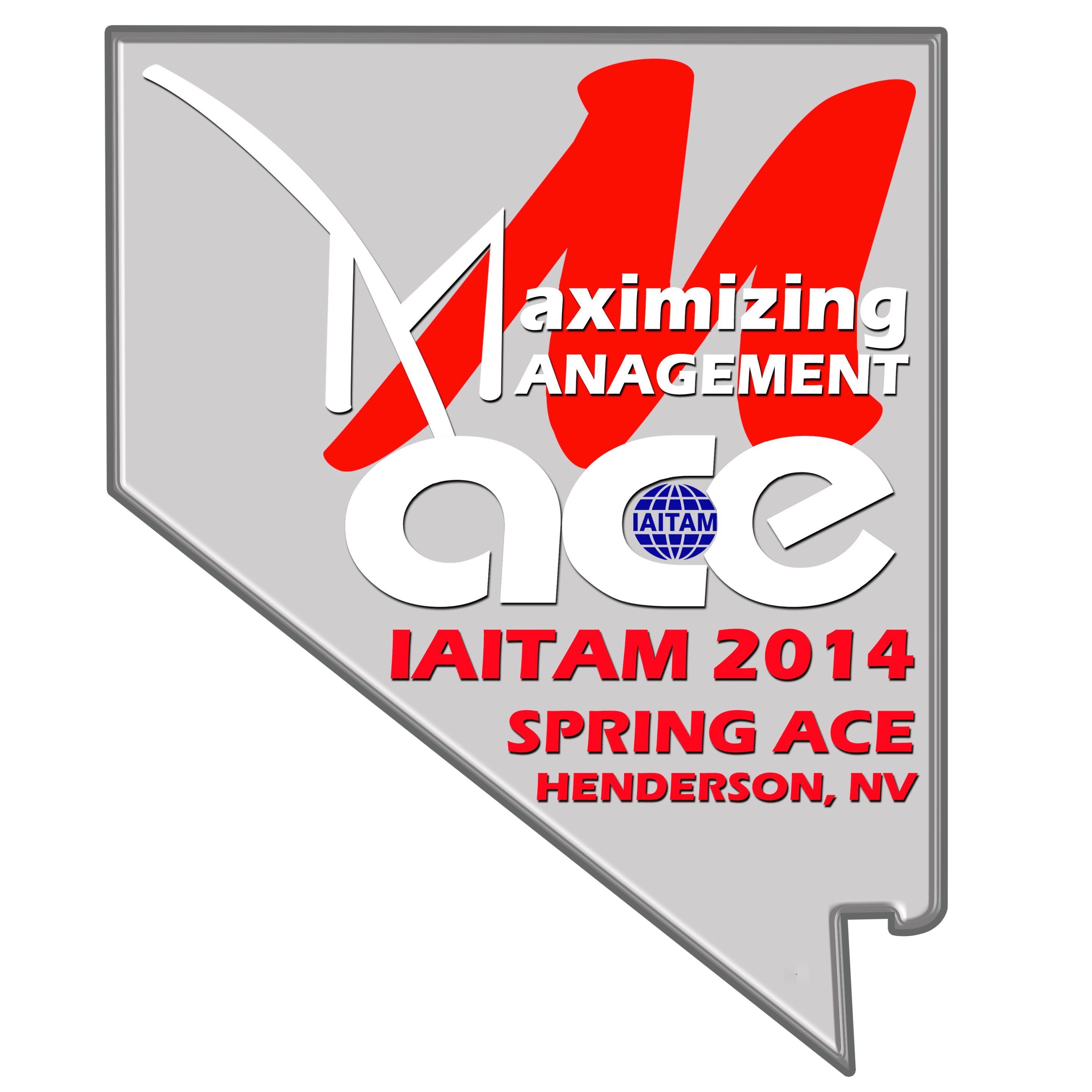 IAITAM ACE 2014
Maximizing Management
Spring 2014
Henderson, NV
In the second year of spring and fall ACEs, this first event of 2014 was held at The M. That meant a triple play of Ms in the Silver State, with Maximizing Management at The M. And the pin revealed just that: The state of Nevada with an M over top. If you were there, you'll remember the huge boat sculpture at the valet parking area.
---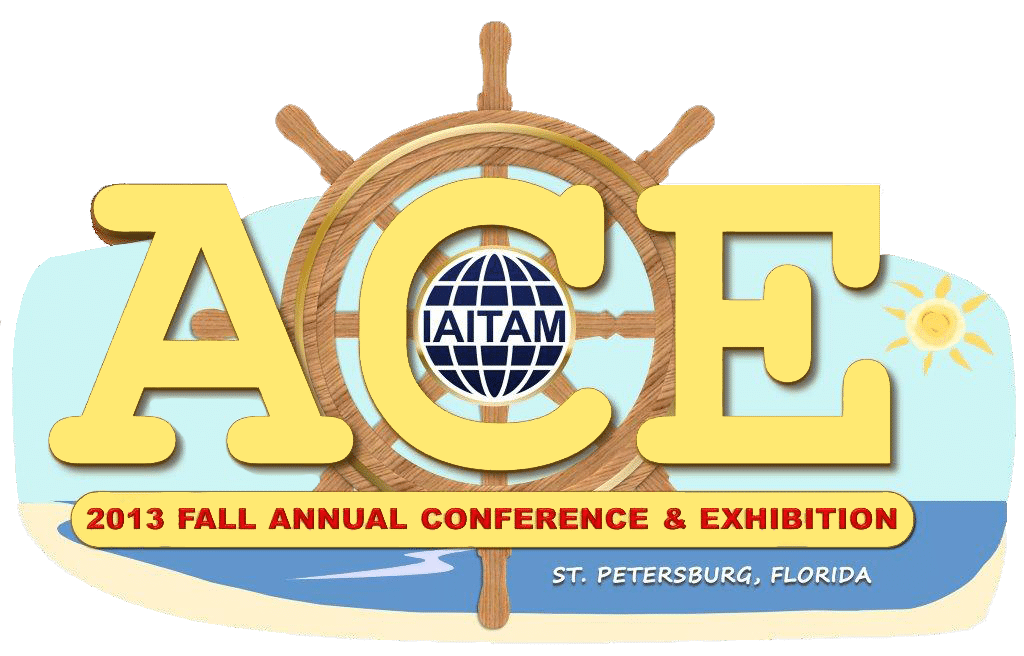 IAITAM ACE 2013
Set Sail for Success
Fall 2013
St. Petersburg, FL
Yes, you're seeing double. But no, you don't need to run to the eye doctor. In 2013, IAITAM decided one ACE a year just wasn't enough. So we sailed into uncharted territory and found an island of success. Our pin was a ship's wheel floating over calm waters. Yet the kickoff was more like a hurricane. We went back to the beach—this time a little farther to the north than a few years before—and had ourselves another ITAM beach party. A grand display of fireworks glistening over the water put the final touch on our first night.
---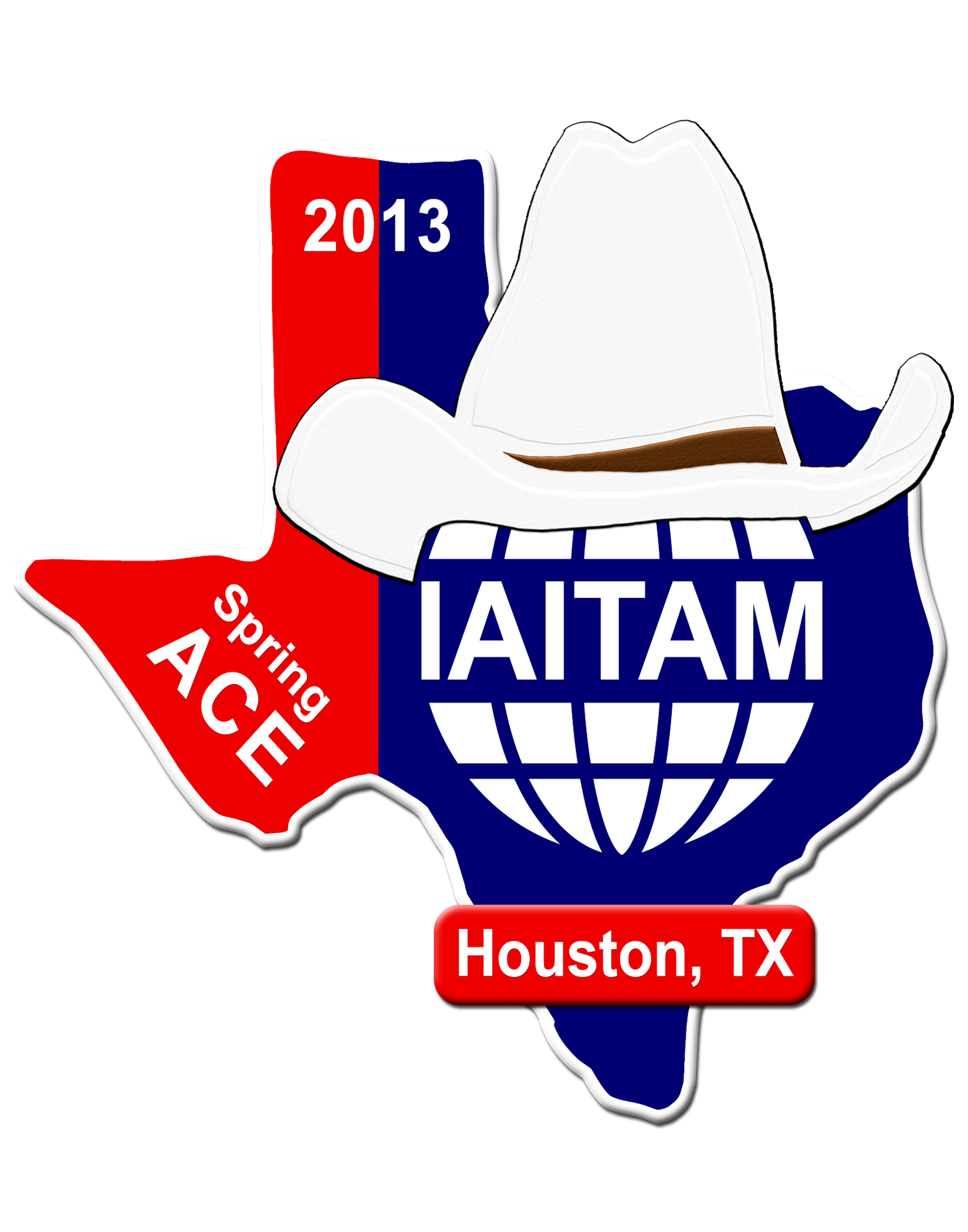 IAITAM ACE 2013
Drivin' ITAM Worldwide
Spring 2013
Houston, TX
At IAITAM, we grab ITAM by the horns and tame it. So, the mechanical bull at our first-ever springtime event was no match for our practitioners. To get us in the Wild West spirit, the kickoff was held at the rodeo. And why not? We were looking to lasso a bucking good time at our cowboy-themed ACE. The pin was a cutout of the Lone Star state itself with a Stetson-style hat in the corner. But why was this ACE so early in the year? Stay tuned…
---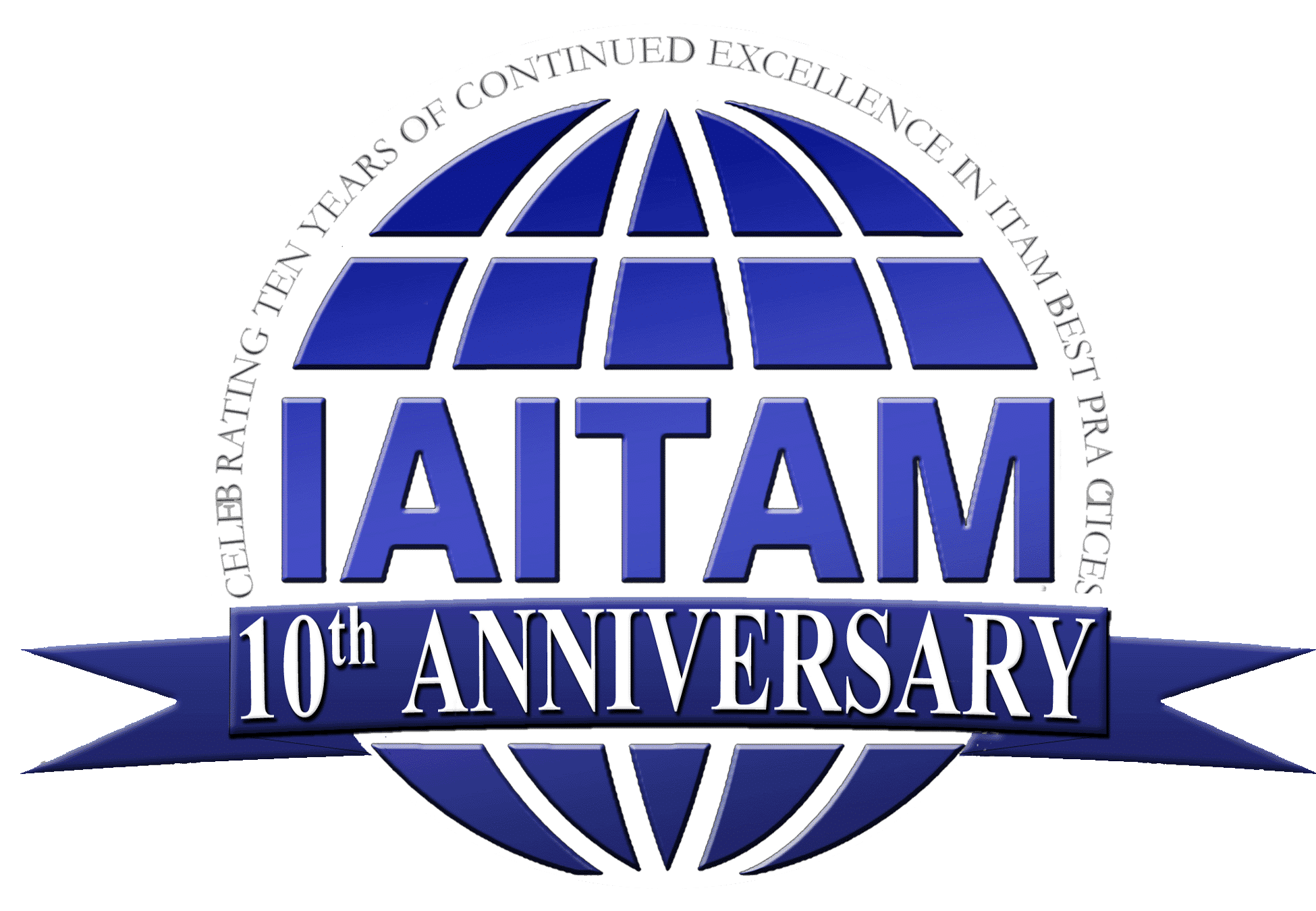 IAITAM ACE 2012
ITAM More than 1s and 0s
Fall 2012
Rancho Mirage, CA
Can you believe 10 years went by so fast? IAITAM came to life in 2002, and we took the opportunity to celebrate the decade-old association at the 2012 ACE. Our pin memorialized the moment. It was the IAITAM globe emblazoned with an anniversary banner. We were back at the Rancho Las Palmas, so it only made sense to roll out the red carpet once again. We dusted off the tuxes and formal gowns for our kickoff. And although our attire was black and white, our theme suggested tones of gray. But hey, at least there was some color in the employee shirts that year. They were Carolina blue.
---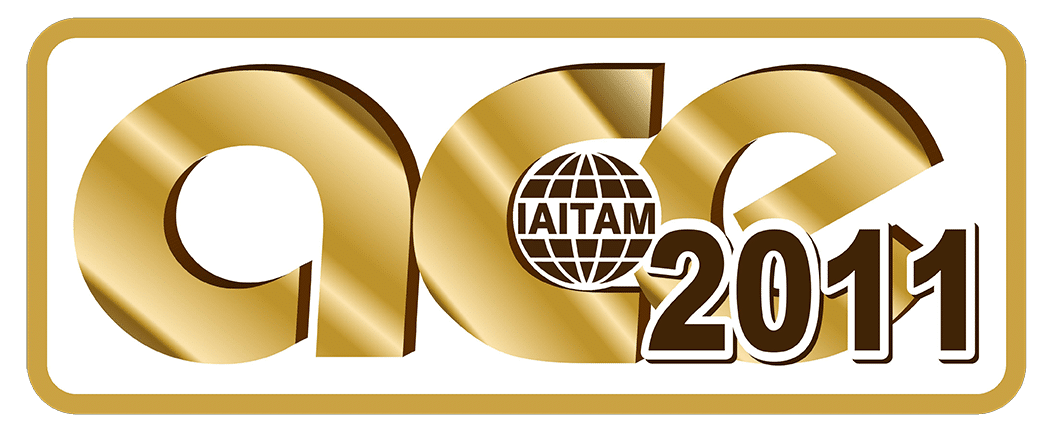 IAITAM ACE 2011
Your Future Today
Fall 2011
Las Vegas, NV
Ah, Vegas baby. This ACE was at the Aria Las Vegas Resort. If you didn't melt under the death ray (yes, there are reports that the curved-shaped, glass-covered building burns people by the pool when the sun hits it just right), you might remember our Elvis-themed kickoff. The pin that year was the IAITAM standard rectangle, take two. It was also that pin's final take. Our employees wore tone-on-tone red shirts. But those who attended walked away with a plethora of knowledge on how to keep their ITAM programs in the black.
---

IAITAM ACE 2010
Harmonizing Your Industry
Fall 2010
Nashville, TN
IAITAM is always in tune with ITAM. But in 2010, we struck a chord in a very big way. The Grand Ole Opry was our venue. If you were there, you got a chance to sway to the sweet sounds of ITAM from country music's historic super stage. Our kickoff was at Music City Center. But what happened to the pin in 2010? Well, we tried to come up with a standard, rectangular design. And that's what debuted. That phase would only last two years. Meanwhile, you could spot an IAITAM employee easily in a purple and green shirt. And if you made it out to the streets of Nashville, you might have even run into legendary rock guitarist Slash.
---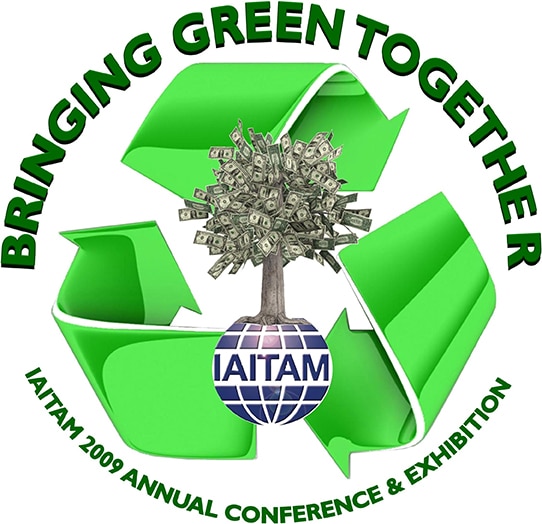 IAITAM ACE 2009
Bringing Green Together
Fall 2009
Las Vegas, NV
Perhaps if you partied too hard at the Green Valley Ranch, you turned a wicked shade of green yourself. But that wasn't the kind of green we were going for. This ACE was all about being environmentally aware. The pin displayed the universal symbol for recycling. IAITAM even went green with its programs. If you wanted a printed itinerary, you had to opt-in before the event. We saved a lot of trees – even if it created a bit of stir. The kickoff made a splash by the poolside where we danced to the Big Band sound of the Rat Pack era. And IAITAM employees exemplified their theme by wearing green polos. We'd like to think we made an eco-friendly difference that year.
---
IAITAM ACE 2008
IAITAM Makes ITAM a Day at the Beach
Fall 2008
Marco Island, FL
How do you come off an event that takes high-end 20s fashion to the extreme? You unwind with a beach party. A palm tree donned the pin this year. It was like an oasis for weary ITAM practitioners, because IAITAM makes everything better for ITAM. We wanted you to feel at ease. Perhaps it seemed a little toned down compared to the ACE the year before. But if you went, you had your toes in the sand during the kickoff. Before we talked some serious ITAM, we had some playful time by the Gulf of Mexico. IAITAM employees wore Hawaiian shirts. And of course, there were leis.
---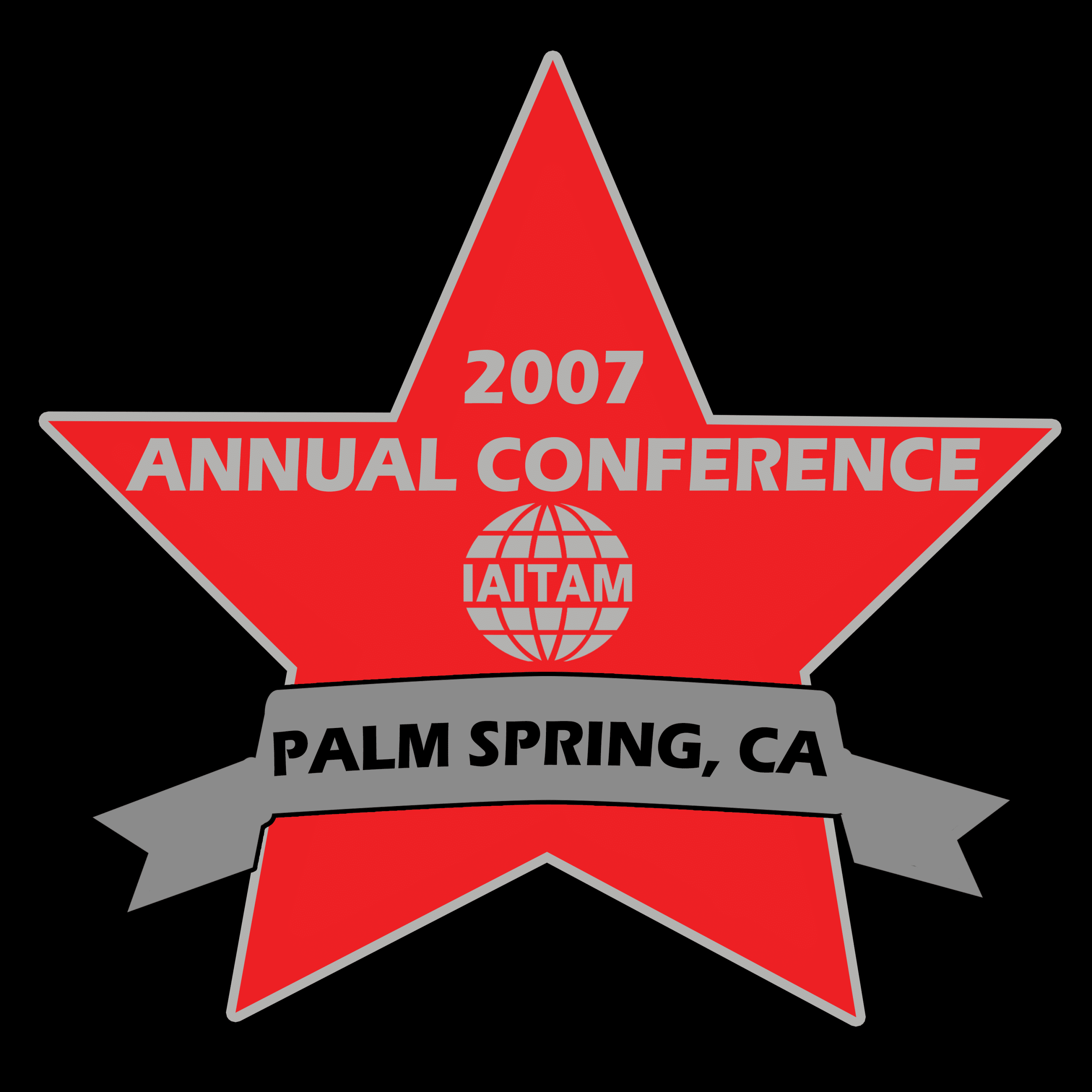 IAITAM ACE 2007
The IAITAM Hall of Fame
Fall 2007
Rancho Mirage, CA
Let's get dressed up to the nines. ITAM was the star in this Hollywood-themed affair, and the pin showcased a quintessential Walk of Fame red star on a black background. This ACE was at the memorable Ranchos Las Palmas Resort with a black-tie ball as the kickoff. In keeping with the formality of the theme, IAITAM employees wore black and white shirts. If you were one of the fortunate ones who attended this conference with its roots in a bygone era of style and grace, then you might remember the teased up hairstyles. A beautician came along to the conference with us to help the women get into the groove with the hairdos that extolled their elegance. She also was there to take donations of the luscious locks – for that ACE's charity sponsor, Wigs for Kids.
---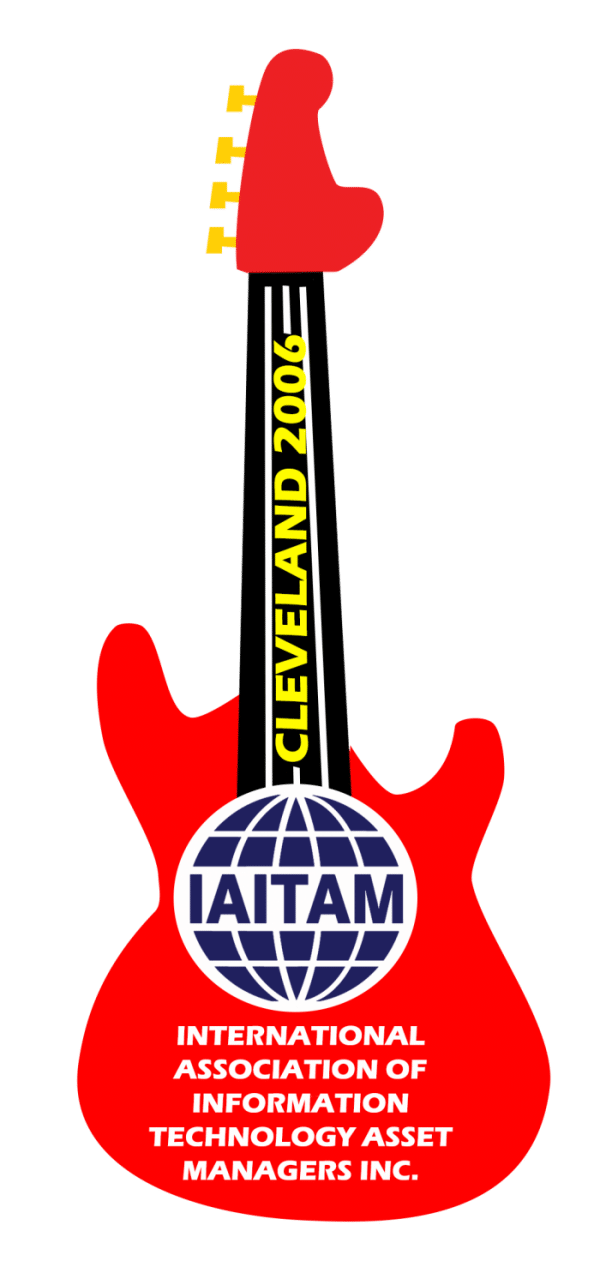 IAITAM ACE 2006
Get Ready to Rock Your IT Assets
Fall 2006
Rock & Roll Hall of Fame, Cleveland, OH
This is where it all began. The guitar pin said we were ready to get the party started, and party we did. The 2006 ACE embraced the history of Rock & Roll with "Grease" themed décor. A la Danny and Sandy, the girls wore 50s-style pink shirts while the guys sported rockability throwbacks in blue. The event got underway with a kickoff party at the House of Blues. Food choices were straight out of a polished aluminum diner with those black and white checkered floors: hot dogs, French fries and milkshakes. Then we got down to business and really rocked out those IT Assets.