Agencies Need to Apply Business Drivers – IT Asset Management and Government Agencies
I will start this article by stating that I am biased toward IT Asset Management and will give details and further explanation to that point throughout this article.
Over the last decade+, I have seen the same scenario play out throughout the public sector. IT Asset Managers or the equivalent implement IT Asset Management within their organization and almost immediately begin reaping hard and soft dollars for the organization. I have often wondered if the government could implement the same program what the savings might be. I quickly ran a calculation in my head and come up with a figure around 300 million based on Federal government spending. This calculation does not include state or local government. So, I have asked myself, if it is so simple why don't they just do it? Do they enjoy wasting money? Do they enjoy spending more for the same products and services? Is it that hard to get through the red tape of government? Is it all political? My answers for wasting money and spending more are I think it is an easy road to take. Is it hard to get through the red tape of government, in my opinion yes it is. I have seen over and over a government agency spend more on products and services because of red tape. Is it political, absolutely! Legislators are not trained IT professionals, nor do they understand the business of IT, but they could!
I recently reviewed a survey concerning state CIO's and their concerns for IT in the coming years. The next few pages are excerpts from NASCIO/Grant Thornton 2010 state CIO Survey.
Information technology budgets and investments
Two-thirds of state CIOs expect lower IT budgets from 2010 through 2013.
Very little funding
State budgets reduced
Resorting to staff cuts, furloughs and attrition
Some budget increase from American recovery and reinvestment act of 2009
"The size of the IT portfolio increases, but the budget decrease; this has not been easy at all. The budget situation has provided us with a crisis, but because of that we are breaking through barriers that we would have never even been able to approach. We doing amazing stuff, and some of our cross-boundary stuff is really fantastic"
"We are doing things better, like using shared services, renegotiating contracts and exploiting the state government's economies of scale when purchasing. We are making better decisions by looking at total cost of ownership. We are now looking at having agencies share applications across boundaries, instead of building them multiple times. "
One-third of CIO's say they do not formally measure how IT contributes to agency missions and strategies. 20% say they use subjective measures. Only 17% measure progress against objective performance measures tied to strategic plans, and about one-fourth confine their performance reporting to the metrics of service-level agreements (SLAs with agencies they serve.
"Performance management is very important. Effective use of performance management techniques can drive savings and efficiencies. If performance measurement, a key part of management, is approached casually, the results will not be accurate. The measurement framework must reflect the overall strategy and strategic plan."
"In our state, government executives want to set goals, but the goals are handed down by the legislature. We use a balanced scorecard tied to those goals, but it is too high-level to be useful. It is a good governance model, but it is not a good implementation model. There's a large gap between the high=level and the middle ground. The Information Technology Infrastructure Library (ITIL) is a good operational model, but we can't tie it in with the high-level. We're looking at Control Objectives for Information and Related Technology (COBIT), which state auditors love, as a good middle-level model. We try to conduct individual performance appraisals from the governance model to the COBIT model to individuals."
Performance measurement is likely to rise in priority for many state governments, says CIO's, because legislators are demanding it, including in legislation now being considered. In addition, ARRA, with its demands for greater transparency and better data tracking, is expected to set the bar higher in terms of the amount and detail of performance information provided to citizens.
"Proactive management is critical to managing projects to business outcomes, not just schedule and budget."
"By law, many state entities and the counties are independent. Enabling legislation is weak, so I have a lot of responsibility, but with zero authority – so I build coalitions with the budget office and legislature. I am aware of their direction and keep up with all the various entities because of personal relationships."
Some state governments are moving toward centralizing IT authority, but people skills and political acumen will still be important to the best CIO's.
IT project management
Roles of CIO's in this survey and of state agencies in the management of IT project in order to keep them within scope, schedule and budget. The CIO's primary roles are to set up and maintain a project or program steering committee, do independent assessments and verify business goal attainment.
Business models and sourcing strategy
27 % plan to expand outsourcing
14% plan to insource some operations that currently are outsourced
"IT in my state was developed inside out, so that 19 state agencies have 19 data centers and every county has its own network. There is a lot of money to be saved in having just one network for all of them. We could modernize an existing state IT facility to create a state-of t-the art- data center for the government cloud, rather than supporting thousands of data centers. This is something we are developing strategy for now, but it is in the early stages. In a time when governments are losing a third of their revenue and we are cutting programs for citizens, IT shared services makes sense."
Over the next three years, all CIOs surveyed look for an increase in the number of governments and public sector entities in their states that will join in IT shared services arrangements. Most feel this move, while it makes solid business sense, will be motivated by the need for cost savings.
Procurement and procurement reform
Agencies are not necessarily getting the best bulk-buying discounts.
"Prices in the IT market are going down faster than indefinite delivery/indefinite quantity (IDIQ) are renegotiated, so we need to have more frequent negotiations and flexible agreements."
"Our purchasing department always wants us to go with low cost, and it's frustrating to convince them otherwise."
"We struggle for best value for services. We do not have a quantitative (procurement evaluation) process that is transparent to us and to vendor partners; it should be more transparent. It is also harder to negotiate value with enhanced services."
CIOs suggested many ways to improve the IT procurement process, presented below in order of frequency mentioned.

Modernize state procurement laws, rules, processes and practices to align them with IT industry standards and best practices. Be more flexible in source selection, contract development, and duration. Eliminate unlimited liability. Make procurement planning more proactive. Use more contract vehicles, including a state master contract(s). Use performance contracting. Use a statement of objectives instead of a prescriptive request for proposal (RFP) process. Use more pilot projects to test vendors' capabilities before signing contracts. Improve the bid evaluation process. Use independent outside consultants to support the procurement process. Involve vendors in project discussions before writing an RFP.
Streamline the procurement process to make it faster and less cumbersome.
Automate the procurement process with new procurement technology. Use online procurement and e-procurement to promote efficiency and transparency.
Increase authority of CIO. Move IT procurement to the central IT organization (e.g., the state OCIO). Give CIO and IT community more say in the type of IT to procure. Make state CIO's approval mandatory for planning and procurement of IT solutions.
Adjust procurement processes to meet state government enterprise strategy, standards and IT plans. Establish closer relationships between procurement offices and the enterprise program management and architecture offices. Establish enterprise-view portfolio management for state government.
Leverage state buying power better through coordinated procurements in order to lower prices, reduce complexity of technology footprint (i.e., fewer brands) and increase the visibility of purchases. Introduce more collaborative projects among state agencies.
Improve IT procurement skills in purchasing departments. Form procurement teams trained in IT contract language (e.g., teams of state's attorneys, IT procurement specialists and state procurement personnel). Use dedicated IT procurement officers who have the right training.
Emerging technologies
Some CIOs say that cloud computing is not new and that it is being oversold.
Others say that what makes cloud computing different today is the maturity of the new cloud technology, so that this approach now offers fast response time, access too many applications and quick, agile solutions at a lower cost than many alternatives for on-demand services.
"Cloud computing makes a lot of sense, but it needs to be done right. If you don't manage it, it will manage you."
"The biggest issue is making sure that a state has a cloud computing strategy and framework. You don't want to open a cloud to the world without a framework."
Social media like YouTube, Twitter and Facebook are ubiquitous, and many governments have started to use them as formal and informal means of communication with citizens and organizations.
About half of states have CIO organizations that use social media and two-thirds have agencies that do the same. That said, only about one in four states have statewide policies regarding social media use.
Just under half of CIOs say their states have policies that mandate green technology for state operations, and slightly fewer have related policies for their IT procurements.
"We can save $20–22 million dollars a year with smart facilities technology such as auto shutoffs. Energy should be treated like a commodity, with solid foundations around it from power management, facility management, energy efficient purchases, etc. We apply this to PCs, servers and our data centers." Going further, another says, "We apply green concepts to other initiatives such as mobile computing and telework to reduce driving as components of a green IT strategy. It's not just about electricity."
Almost all CIOs (92%) say that their state governments view green technology as a way to save money on electricity.
Conclusion
To gain the highest return on investments in technology, state governors and legislatures must also invest state CIOs with more authority. While CIO authority may need to vary from state to state, at a minimum it should include taking part in the agency level IT budget process, reviewing all state-funded IT plans and purchases and overseeing a statewide IT portfolio management process. Information technology is integral to public service and IT governance needs a strong hand at the helm.
CIOs with strong governance structures in place need better management processes. One priority is to develop an excellent framework for IT performance measurement that includes metrics and regular data collection and review. This goes beyond monitoring IT project schedules, budgets and service levels. State CIOs must be zealous about aligning IT performance metrics with those of government wide and agency strategies and operations.
Acquiring and deploying IT are complex undertakings. Yet, in state government, IT procurement is too often mired in a buying system built for low-tech goods and services, which is why CIOs want procurement reform and streamlined IT acquisition processes. State procurement offices need more specialists with experience in IT and with specific and in-depth training in IT acquisition. Right now, say some CIOs, states that lack such expertise fill the gap with outside technology advisors to assist in planning and carrying out IT procurements.
Rapid change in IT is the norm, but new IT applications, solutions and services pose challenges to governments. While new technologies may offer great benefits, very often there is a lag time between their emergence and the development of government policy regarding their use by public sector entities. During this period, say some CIOs, proponents may oversell emerging technologies to elected officials and government executives, recasting older solutions in new terminology. State CIOs need to evaluate new IT solutions carefully based on how they will add value to public service or potentially lower operations costs. In addition, governments have special requirements for privacy and security that make some commercial off-the-shelf solutions impractical in their generic form.
Every concern above can be addressed with a solid IT Asset Management Program which is controlled statewide.
Let's examine the effect of IT Asset Management:
Budget and investments
IT is the next highest budgetary cost in an organization next to its personnel. Managing those assets like a core business process has proven to reduce "the spend" necessary on IT while bringing value back into the organization. Government agencies are run differently than private organizations and I completely understand that. My question with that is do they have to be run differently? I was in a class a few years ago and there were different state agencies present. Each discussed the challenges that they face as individual agencies, and at the conclusion of the discussion, one agency having issues disposing of unneeded assets due to cut backs was able to connect with another agency with very outdated equipment and no budget. The end result was that one of the state agencies implemented a pool of all available assets within the state and each agency could utilize this pool. This reduced not only their budget but also their delivery times. Understand that this example was only at the state level and did not go down to the local level but it could have helping the local government share in the savings as well. Other examples of solid IT Asset Management within state and local government would be volume discounts, software pools, disposal costs and countless other areas for savings opportunities.
Any program that is implemented should have someone with significant authority on the ITAM team to oversee and get the job done. State CIO's should be given that authority. Having a solid IT Asset Management practice must include the responsibility to get the job done and enact change. This authority would enable the CIO to concentrate on the program instead of nurturing or catering to political relationships.
IT project management
Project Management is a necessary evil in IT. Project Management has its place for projects but most CIOs are unaware that IT Asset Management is more than a project, it is a program. Projects start and stop, program management becomes an integral part of the organization or government. There are 100's of projects that will be undertaken within IT Asset Management. If each of these projects are implemented ad hoc without developing a plan and looking at the full program, the full benefit of ITAM will not be achieved and may even eradicate the potential savings and instead turn it into a series of costs.
Business model and sourcing strategy
Outsourcing, shared and managed services are all acceptable practices under an IT Asset Management Program with a note of caution. Understanding your environment, what you have, where it is, who is using it, what is needed, how it is being used, as well as risk questions is part of IT Asset Management. Do not think that outsourcing or handing control of your IT to someone else is a magic bullet and relinquishes your responsibility for its management. To outsource, to consolidate, or to have another entity manage your IT should be planned no differently than if you were going to hand control of your budget or your personnel over – you still need internal oversight and governance.
Procurement and procurement reform
I agree with every one of the CIO recommendations noted earlier on the NASCIO/Grant Thornton Survey and each corresponds directly to a component of an ITAM program.
Modernize the state procurement laws, rules, processes and practices. Legislators have to understand that without IT the organization ceases to function. In some agencies, getting the best price is the answer but there are others who believe that getting the best value is the answer. There is no cookie cutter answer that fits every circumstance. If you take the technology out of the equation and examine the function of the technology, the data which inhabits that environment and the cost if that technology was compromised, I do believe that this vision will provide a different perspective on what is the "best price". Understanding the needs of your environment and the value each decision brings back into your environment is a key process of an IT Asset Management Program.
Streamline the procurement process is also a key element of an IT Asset Management Program. Streamlining could be as simple as creating pools described above to lessen the cost associated with delivery or purchasing unnecessary items.
Automation is another key practice in an IT Asset Management Program. Providing agencies with an online procurement process which first checks inventory from other agencies and provides a standardized catalog and not only saves money but reduces risk and increase efficiencies.
Increase authority of CIO. Understanding the program is a critical element of IT Asset Management and must be managed by a resource with knowledge and an understanding of the program's goals, and without the enforcement authority, the program will fail. The above noted recommendations of moving IT procurement to a centralized IT organization will be critical step in implementing IT Asset Management state-wide.
Leverage state buying power. Hard dollars are saved through volume purchasing and the power behind a state or the federal government should be leveraged to save tax payer dollars. Again, the centralized purchasing previously discussed is key to achieving these savings.
Improve IT procurement skills. Moving IT purchasing to the centralized IT organization would be the first step in achieving this goal. Once centralized, emphasis can be placed on training the negotiators in contract language, assembling a list of acceptable terms, conditions and requirements and ensure that documentation is accurate and accounted for.
Emerging technologies
Cloud computing is all the rage. Some CIOs feel it is not new and it is being oversold while others think the maturity of the industry makes it different. Regardless of your views, the cloud is coming and with a solid IT Asset Management Program you can be ready. Ask yourself the following questions:
What should we ask?
What kind of guarantees does the company offer you as the consumer?
Can you retain your right to own your data?
What happens if the company goes out of business or is sold?
Compliance issues
What are the license models and how do they relate to the technology?
What documentation must you retain to remain compliant?
What happens if there is a compliance dispute?
In the event of a compliance dispute how do you retrieve your data?
Who has the right to audit?
How is the audit preformed?
Does the license only include employees?
Financial issues
What is the cost and are there any options (caps, sub-capacity, etc.)?
What would the cost be to retrieve your data in the event you change providers?
What is your cost if the provider has an outage and is it recoverable?
What cost would the company incur in the event of an audit?
What is the cost of changing employees?
Can you analyze usage and make decisions for next year's annual budget?
In the event of an employee reduction can you immediately reduce the number of users?
Are you forced to work with a percentage increase or decrease from the previous year?
Communication issues
Notifications that affect your organization in a timely (what exactly is timely) fashion.
Notification when your data is rerouted that may implicate or open your organization up to different laws and regulation or security breaches.
Do you have a mechanism in place to communicate outages to your employees?
Above are a few examples of the complexity of managing your IT. Whether you manage in the clouds or on the local desktop/servers you must have solid principals in place to manage your IT Asset Management Program. Moving to the cloud does not alleviate the need for IT Asset Management it only INCREASES the need to manage your IT assets and bring value back to your organization.
Conclusion
A few additional pearls of wisdom that I want to impart in addition to the above are that:
You must implement a solid IT Asset Management Program and make it as key to the organization as the budget office.
Communicate and educate employees on the benefits of IT Asset Management.
Celebrate the successes of your Program.
In my opinion, every state legislator should vote for a simple law that requires their state and local governments to implement an IT Asset Management Program to demonstrate true fiscal responsibility.
The IT Asset Management discipline ensures that the state and its agencies receive the maximum value from its IT investments. The IT Asset Manager accomplishes this by monitoring the acquisition of technology, leveraging existing assets and balances the needs of the agency with the challenges of managing today's technologies. Financials, risks and efficiencies are the key organizational drivers behind a solid IT Asset Management Program and round out the program's objectives for the successful adoption of an IT asset.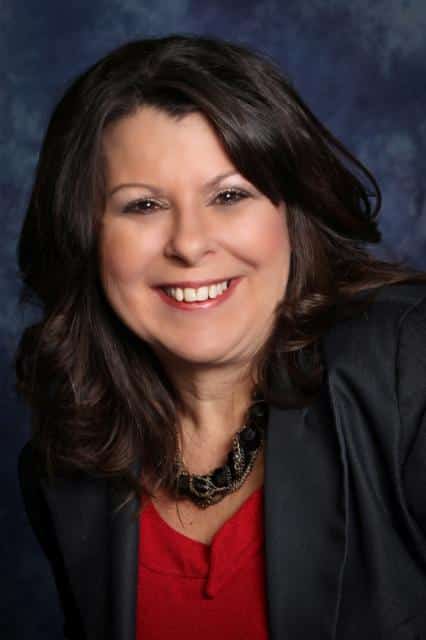 Before founding IAITAM, Barbara held key positions in both the financial and consulting sectors. Barbara has implemented and supervised asset tracking projects, discovery tool implementations and has been brought in as an industry expert to consult major savings and loans, universities, manufacturers and high tech industries throughout the United States. Barbara has also, successfully represented corporations in negotiations with compliance agencies for software violations. Barbara has implemented and designed disaster recovery programs for professional software testing and storage facilities including, but not limited to, off-site storage facilities, and has helped over 200 companies before forming IAITAM and successfully implemented improved software and hardware acquisition programs. As President and Co-founder of IAITAM, Barbara brings over a quarter century of industry knowledge and experience to the management of IAITAM, and provides key guidance and the entrepreneurial spirit to its staff and members.