Aligning Business Objectives with IT – A Fundamental Function of IT Asset Management
The alignment of business and IT is a goal organizations strive to achieve for maximum efficiency. Within IT, ITSM (IT Service Management) is a widely adopted framework that assists in aligning IT operations with business objectives. In order to execute ITSM effectively, tools and processes are needed to support the service approach. ITAM (IT Asset Management) is a key component in the overall business to IT alignment including IT Service Management.
IT Asset Management relies on the business goals for the organization to set priorities and is instrumental in setting the stage for IT to support those goals. ITAM creates and manages the processes for ordering, managing, tracking, and delivering the IT assets that ITSM practitioners require in order to build and deliver services dictated by those business objectives. The better the communication and coordination between IT Asset Management and IT Service Management, the more successful both are at delivering to those business objectives with minimized risks and maximized value.
The communication mentioned above is not just requests for more "stuff." IT Asset Managers and IT Service Managers need to understand how the processes, data and roles within each program are related, but different. This clarity and visibility eliminates duplication of effort and the unknowing neglect of important stewardship actions. The implementation of frameworks such as ITSM is not a rubber stamp and takes on a unique configuration dependent on the organization's structure, strengths and weaknesses. This flexibility can add into the confusion as to how ITAM and ITSM should work together. Communication based on goals, processes and recognition of each area's primary domain knowledge is the best method for success.
If this cooperation is not a common practice within your organization, it needs to be instituted. The change may be a difficult transition, especially if IT Asset Management practices such as managed asset acquisitions have been lax in the past. To ease this transition, there are a few tips and tricks that help:
It's not what you say, but how you say it – Learning how to communicate effectively and efficiently is a way to help create visibility and awareness in the new process. Bridging the communication gap between ITAM and ITSM can sometimes be done simply with the choice of words including defining how terms are used and consistently recognizing where there are differences in meaning and scope
You get more flies with honey than vinegar – Fostering the relationships between IT Asset Managers and the managers for different ITSM processes can be a powerful incentive for overall cooperation, especially when the synergies from each other's process is understood. A work environment based on this understanding makes it easier for the IT asset manager to implement change
Rules exist for a reason – Communicating rules (policies, governance, standards) provides the explanation to what is happening, why, and what to anticipate in the future. By solidifying the understanding and cooperation between ITAM and ITSM, the IT department itself is well on its way to being demystified for the other departments. This visibility will be instrumental in creating a business to IT alignment [1]
Business and IT alignment is a much desired outcome for all CIOs. IT is then viewed as an important and valuable component of the organization and a necessary part of organizational goal achievement. The underlying theme to this success is cooperation which begins with communication internal to IT and then to the rest of the business. When ITAM and ITSM are viewed as complementary frameworks and the expertise of both used in cooperation, the organization achieves maximum benefit from their investment in IT.
References:[1] Fogel, Risa (25 Feb., 2014) Three Steps to Improving Business-IT Alignment http://www.cioinsight.com/it-management/expert-voices/three-steps-to-improving-business-it-alignment.html/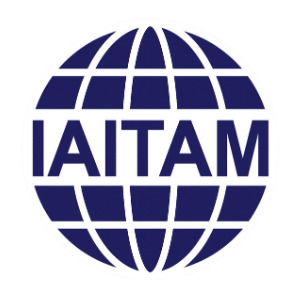 The International Association of IT Asset Managers (IAITAM) is the largest organization providing education, certification and thought leadership to the management of IT as a business. IT Asset Management is the management of hardware, software, mobile and other technology to maximize the value to the organization.