Allied Disciplines: ITSM + ITAD Systems Integration Benefits
IT Service Management (ITSM) is about process and control…elements which are also the hallmarks of IT Asset Disposition (ITAD).
Both disciplines have specific objectives within the overall framework of information technology management:
ITSM focuses on optimizing and maintaining IT hardware and software – both in terms of value and value to the organization – throughout the asset lifecycle
ITAD manages IT asset-related risk at end-of-service, sanitizing data and either recycling assets in compliance with environmental standards or reselling those with residual value to help clients secure ROI.
Both ITSM and ITAD implement specific processes to ensure smooth delivery on its objectives, each utilizes sophisticated tracking systems, and, in the case of IT hardware assets, each manages and tracks different aspects of the same assets.
Because companies clearly understand the value – as well as challenges – of IT Service Management and know how integral that control is to meeting the needs of a connected, technology-driven organization, ITSM solutions have proliferated. These database-driven tools generally include workflow, configuration, and tracking management tools, among others, which users access through a role-based desktop UI.
Until recently, ITSM systems have been short one critical component for full "cradle-to-grave" control over IT asset processing and value: ITAD. For most organizations – even those with robust ITSM tools – asset end-of-service processing, tracking, and documentation are usually managed using standalone disposition tools hosted by ITAD providers. And while many ITAD systems collect detailed and relevant information, this information often remains disconnected from an asset's lifecycle history. This means that what "happens next" to assets that have been closely managed during their active service life suddenly devolves into a separate manual process.
Why are these processes considered manual? After assets are marked for disposition within the ITSM system, the ITAD partner must be contacted to initiate a service request. Even if the service request is entered directly into an ITAD partner's tracking and management system it's still not an integrated solution, which increased the opportunity for human error.
And it continues to be manual, since a company asset manager who wants to review the status of assets scheduled for service or pickup must either log into the ITAD provider's system or, if the partner doesn't offer a web portal, contact a representative.
What information do ITAD systems track and how do they manage disposition?
All major ITAD providers have purpose-built tracking systems to accept service requests, generate a job ID for tracking, validate and process pickup requests – and, if requested, schedule onsite drive erasure or destruction – then provide point-of-need handling and client-specific processing instructions based on equipment type or job to ensure SLAs and best practices are met.
When data is destroyed – either though drive sanitization/erasure or physical destruction – the ITAD provider redeploys, remarkets, or recycles each asset then generates an audit report as well as a serialized Certificate of Destruction and Recycling.
As ITAD systems manage the end-to-end asset disposition process and chain-of-custody, they also tie serial numbers to detailed certificates of data destruction and recycling, providing tracking specifics and detail to satisfy legal audits. When assets are sold for reuse, sales proceeds are documented.
As comprehensive and data-rich as this information is, the asset's end-of-service disposition record remains separate from the asset's in-service lifecycle. Asset managers must access two different systems to view the entire asset lifecycle or feed the information back into the ITSM system, again using spreadsheets or a bulk data feed.
The solution? ITSM and ITAD system integration.
While there are still two independent systems in play, with integration information passes seamlessly between them. More importantly from the perspective of the ITSM system user, all assets, actions, statuses, and reports are available and searchable in real time through the ITSM system dashboard. Deeper understanding and analysis of the end-to-end lifecycle and associated costs by asset class, type, make, or model becomes possible.
Once you integrate ITAD into your ITSM platform, the interface offers a simple way to:
Schedule pickups
Access BOLs and associated shipping documentation
View audit reports detailing the assets received in each shipment
Review details tied to each job including equipment conditions
Search for specific assets, jobs, or locations and generate reports
View product inventory for deployment or redeployment
See the disposition of each asset, including those remarketed or recycled
Download Certificates of Data Destruction and e-Waste Recycling.
The advantages of the integration include, in addition to eliminating "transcription errors" when manually transferring asset information, include:
Improved Accuracy – ITSM systems automatically update with each ITAD process change of status.
Greater Visibility – Connected systems provide detailed asset updates and reporting.
Transparency – Real-time fair market value assigned to each serialized asset.
Improved User Experience – ITSM users can schedule ITAD pickups directly from the same system they use for all phases of asset management.
Finally, the accessibility of consolidated data and analytics available through an integrated system supports improved hardware refresh planning, more accurate budget forecasting, and timely fair-market value reporting.
The benefits are clear: ITSM and ITAD integration at last provides IT asset managers greater control, oversight, and understanding of the complete asset lifecycle.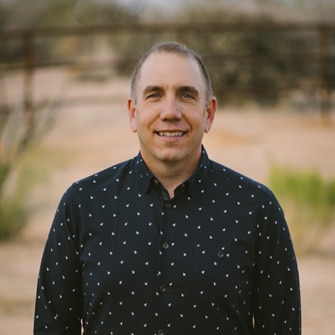 Reed Kaiser is the Director of Services Management, ITAD and Reverse Logistics for Ingram Micro Commerce and Lifecycle Services