An effective SAM practice is fought in the trenches
A plethora of online information is available to help companies prepare for a formal software audit. Of course, the best approach is to have a proactive Software Asset Management (SAM) program in place prior to an audit starting, but what if you don't? Even with a proactive SAM program in place, audits can still bring surprises. So how do you plan for every possibility? This is where many companies find that professional software audit support services help the most.
For most companies, undergoing a publisher audit is more than "just business."
Through my prior experience working for a software publisher, I completely understand the need to perform software audits. Software publishers not only have a legal right to protect their intellectual property and revenue, but they also have a legal responsibility to their shareholders to do so. These facts do very little to ease the fears and discontent of customers undergoing the audit. It really is just business, and yes, for the publishers, it is necessary.
Licensing complexity; publisher diversity; updated terms – SAM is an ongoing practice
Software publishers commonly have very unique licensing terms across many thousands of titles, versions, and releases. Some require non-production licenses, while others do not. Some are measured by whether or not a product is installed, while others are measured based on actual usage. Some have automatic discounts, tiers with varying ratios for calculating usage, or calculations to be applied based on the processing speed of a CPU. A well-seasoned SAM professional will know to NOT rely on memory alone in most cases when advising customers. While the basics can be covered from memory, a persistent verification of the specific terms is required. Keep in mind that these terms change all too frequently.
Negotiating with the publisher requires an understanding of each party involved
There are things that can be negotiated, and things that cannot. Understanding what these are and to what level is only the tip of the iceberg. Especially in terms of a software audit, asking for gives in a negotiation also requires understanding what to ask for, when to ask it, and in what sequence.
You should also have a solid understanding of:
Your company's historical relationship with that particular software publisher.
The publisher's internal reporting structures.
The paths of escalation within that publisher's organizational structure.
Still, understanding these items and knowing how to leverage them are two very different topics.
Understand the playing field – Are you a Casual Quarterback, or experienced in the trenches?
Consider what would happen in a football game between your old high school team and any current-day professional football team. Yes, you all have experience playing football. However, can you honestly compare your level of casual experience with someone that plays for a living? Rather than asking "can we afford professional software audit support?" you should be asking "can we afford not to have professional software audit support?" You need to create a level playing field for yourself and for your company. Otherwise, the audit will feel like anything other than it being "just business."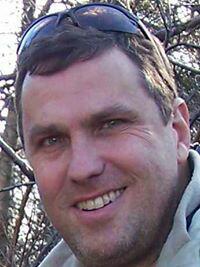 David Tidwell is the IBM SAM Leader at SoftwareONE.