An Honest Discussion About the IBM License Metric Tool ILMT
Let's be honest about something: The IBM License Metric Tool (ILMT) has gotten a lot of bad-press over the past several years. Some of that has been well deserved in terms of difficulty of installing and managing the tool, especially the earlier versions. Many customers would argue that, "we only run ILMT because IBM makes us."
Now that we have gotten that out of the way, let's look at the value provided by ILMT. The value from this tool can be seen in both discounts and visibility into software deployments.
IBM Discounts? What discounts?
IBM PVU/RVU-based software has always been licensed, by default, at the full physical capacity of the server on which it is installed. This is not likely to change. However, IBM does offer significant discounting for software running in partitioned and virtual environments. The only caveat is, you have to run ILMT.
Running ILMT and licensing at the capacity of a virtual server or a partitioned sub-set of a physical server can equate to significant savings. There are many cases of customers that realize savings from thousands to millions of dollars, which is pretty generous considering all you need to do is run the tool.
On the other hand, if you are not running the tool and, you get audited, getting a bill for the delta between sub-capacity and full-capacity will feel much more like a penalty. No matter how you look at it, if you are not running the tool then you are only entitled to license your software at full-capacity.
Why is the IBM License Metric Tool (ILMT) so important?
The tool can help honest customers remain honest. In today's dynamic and virtualized IT environments, changes happen frequently, on the fly, and often in an automated manner. Without a tool like ILMT, no IT staff would be capable of monitoring and measuring actual software usage in a complex environment. The license requirements at any particular moment are not guaranteed to remain the same within a few minutes, much less tomorrow or next week.
Turning data into wisdom
As Russell Ackoff describes, "An ounce of information is worth a pound of data. An ounce of knowledge is worth a pound of information. An ounce of wisdom is worth a pound of knowledge"1. So how do we move from data to wisdom when it comes to ILMT?
ILMT is a tool that provides data. If we manage the tool, analyze the data, and perform product bundling, we are well on our way to obtaining information. From this information we can create knowledge or actionable items by analyzing the information and applying the IBM software licensing rules. As time goes by these actionable items and information collectively give wisdom and true insight into our IBM software licensing and usage – and ultimately lead to optimization of the IBM investment.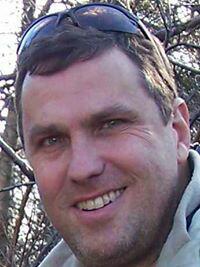 David Tidwell is the IBM SAM Leader at SoftwareONE.