Are Vendor Audits Driving Your IT Strategy? – Getting Out of Audit-Survival Mode
Introduction
In 2014, it's generally accepted that Information Technology is a critical enabler of most businesses, regardless of industry. Companies that effectively use technology can bring products to market faster, at lower cost, and have opportunities to move into new markets; conversely, companies that lack focused, efficient IT capabilities have difficulty in responding to competitive pressures and maintaining their current market position. According to the 2013 IBM Global C-Suite Study, 56% of CEOs of outperforming organizations plan "…to make emerging technology the top strategic priority over the next three years." Clearly, IT is viewed as a key enabler to achieve strategic growth, and CIOs are focusing increasingly on making IT capabilities into "critical enablers of business/enterprise vision" at their organizations over the next 3-5 years.
Effectively Using Software
A key aspect of an organization's IT strategy is the organization's ability to effectively use their software investments to enable the business services and insights that drive that vision. Yet, at many organizations, the inability to track productive use of software creates risks of non-compliance and costly audits that drag down the entire IT organization's effectiveness in achieving that vision. Companies which experience major software non-compliance true-ups essentially make investment decisions without regard to how those purchases align with the IT strategy. The unplanned expenditures involved also act as a drag on the IT organization's ability to implement the projects and initiatives that provide the customer business value that CIOs and CEOs are looking to achieve.
No organization has unlimited resources. While the business wants the IT organization to innovate and enable them with the tools to leverage things like big data, mobility, and social insights, IT is also supposed to do more with less. In my experience working with very large companies, there is a rigorous budget process to approve projects, and not every project can be funded, even if the project has a solid business case. Software is, of course, a key part of the cost of many requests, and those projects may have to be deferred or scaled down due to the cost of licenses, even though the organization may have under-utilized licenses elsewhere in the organization. A 2011 IAITAM/Opinion Matters survey showed that 23% of software on average sits as "shelf-ware." Organizations are in many cases reluctant to re-allocate existing licenses out of fear of becoming non-compliant, so they purchase additional licenses because they can't accurately determine availability of licenses, which artificially inflates the cost of project delivery.
From the Vendor's Perspective
The pace of vendor audits is not something to be blamed on vendors, who are acting to maintain and build revenue, just as any successful business does. Many of the changes to license models and the increasing complexity in measuring usage comes from a desire to protect current vendor revenue streams and build new ones as other revenue sources decrease over time. In many IT organizations, the objective is to achieve immediate savings and limit or eliminate the growth of software spend. This is in direct conflict with the revenue objectives of the software vendors. Figure 1 shows the five year revenue growth of five of the top independent software vendors (IBM, Microsoft, Oracle, SAP, and Adobe):
Figure 1
Vendors are looking to deliver revenue growth through audits if necessary, and as you can see from Figure 2, they are increasingly (and successfully) using them as a core part of their revenue strategy.
Figure 2: The Disruption of Audit Activities
Anyone who's been involved with a compliance audit from one of their major software vendors knows that it can be a long, arduous process that requires significant resource hours from across the organization, and may also require unbudgeted outside resources. According to the 2014 IDC/Flexera study, the average true-up cost for organizations with greater than $100 Million in annual revenue was $.0004 X annual revenue, or $400,000 per billion of organizational revenue.
Beyond the financial impact of these unplanned expenditures, the level of effort involved in responding to audits across the organization takes focus of users/owners of the applications away from their more strategic projects. Audits also create adversarial relationships between enterprises and their software vendors. Enterprises feel forced to pay for software that in many cases isn't delivering the original value expected, while the vendors feel that enterprises aren't paying for the software that they're using. The difficulty that organizations face in responding to audits also creates a defensive, bureaucratic approach to licensing software and partnering with software vendors, which limits IT's effectiveness in achieving the enterprise's business strategy.
Vendor Audits Distort IT Strategy
When a company experiences an unplanned true-up settlement, the company is essentially making a purchase decision to address prior usage without regard to whether that investment is aligned to the future growth strategy. Because organizations have limited resources, these purchases and the resource hours required also limit the progress that the organization can make in implementing the CIO's IT agenda. Many organizations also find that the lack of available license data and consumption data to support project decisions ultimately lead to unexpected license exposure, or accidental piracy…more than 40% of respondents to the IDC-Flexera survey reported that greater than 10% of their annual spend was associated with non-compliant applications.
Mergers and Acquisitions, data center consolidation, and server virtualization programs in many cases ignore potential license compliance issues. The lack of "what-if" planning has led to after-the-fact reductions to anticipated benefits at many organizations because the new usage is out of compliance with a legacy agreement.
Optimizing Software Licenses
As software is viewed as a more strategic investment, CEOs and CIOs recognize that developing better information and working with vendors as partners is critical to creating business value. Well over half of CIOs in the 2013 IBM C-Suite Study say their priority is increasing value through their vendor partnerships. The key change that can enable that partnership is in improving the available compliance and utilization information. That's what software license optimization is all about.
Traditional Software Asset Management has focused on counting and comparing installed software to purchases to reduce risk of non-compliance and limit the costs of new software (Ed. Note: IAITAM defines this approach as license management, not Software Asset Management). So what's different about software license optimization? Software license optimization uses the continuous compliance position as the starting point, not the objective. Organizations that can maintain accurate information on license position (especially for complex license model metrics) and actual usage are in a much stronger position to make accurate decisions on how those licenses should be used to maximize value to the organization. When IT decision-makers have accurate insight into what software can be redeployed into more productive uses, they have the ability to make decisions on what software to buy and how they can advance the business strategy faster at lower cost.
Obviously, organizations need to invest resources to achieve these benefits. Managing ongoing compliance manually is feasible only with significant labor and a focus on only a few key vendors. The number of data points required from across the entire organization to determine compliance at each point in the lifecycle is something that most organizations have difficulty in managing. Luckily, solutions are available today that automate the normalization of application discovery and comparison to license entitlements to understand license position. This automation is key to achieving the benefits of an optimized license portfolio.
In an optimized environment, the licensing team as well as IT Operations have much better information to proactively manage demand for software and reclaim licenses not only during standard use cases like employee off-boarding or hardware retirement, but also in cases where that software isn't being effectively used. Times have changed.
Software license optimization puts the organization in a stronger position to have fact-based discussion with vendor partners supported by actual usage data. Both organization can work to better achieve business value using the software the enterprise already owns, as well as how to change the license portfolio to match the IT strategy. Aligning enterprises' and software vendors' business objectives is the ultimate outcome in moving away from disruptive software audits in favor of building strategic partnerships, and software license optimization plays a critical role in enabling that to occur.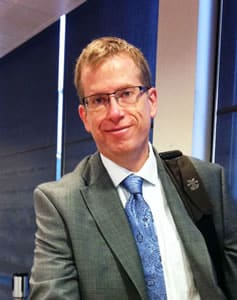 Dan Anderson is the Solution Architect for Flexera Software, LLC.