Are You Receiving Economic Stimulus for Your ITAM Program? – The Answer Is Most Likely NO, But You Could!
Prior to the economic downturn, IT Asset Managers had a difficult job in achieving buy-in from their executives for the ITAM Program. The economy has changed but the need to gain buy-in apparently has not. The economic downturn though has created one noticeable change for the IT Asset Manager; executives are now looking for solutions in every business unit. This is the time for IT Asset Managers to truly shine – quantify and show savings for the organization.
Over the course of the next few months, this column will focus on each Key Process Area within an IT Asset Management Program and how to turn it into an economic stimulus package for your organization. We will focus on one Quick Success Project (QSP) for each Key Process Area within the ITAM Program that will bring success to your ITAM program yielding immediate ROI for the organization. These QSPs are taken directly from IAITAM's Best Practice Library.
Visibility is the key to any project and gaining buy-in through a QSP is no exception. I have often told students to quantify their projects. Start by getting a picture of a tally thermometer similar to what they use in fund raisers and put it out for all that walk by to see, or write up an article on the savings in the organizations newsletter, ITAK or post on the organization's intranet site. The point is to display the savings out into view for the whole organization to see. But remember, the job of an IT Asset Manager is to bring the best value to the organization and this may not be represented solely by a dollar value, so post both hard and soft dollar savings such as saved man-hours or saved budget dollars because of redeployed equipment costs.
This month's column will feature the Acquisition Management Key Process Area and how redeployment can save your organization measurable, bottom line dollars.
What is Acquisition Management?
Acquisition Management is the gatekeeper for the application of all IT asset management strategies determined by your organization, including policies, standards and IT life-cycle processes. An effective IT acquisition process empowers the rest of your IT Asset Management Program by applying process, determining pathways for exceptions and generating the initial records for the IT assets before acquisition is even complete.
Quick Success Project for Acquisition
A QSP is defined as a short term and/or low cost solution in order to optimize the value of the ITAM Program to the organization.
Acquisition has many potential quick success projects and I am only going to focus this article on one. This column will concentrate on Defining the Redeployment Process. A Redeployment Process will enable your organization to reuse assets that are already in the environment, save money by not having to purchase new assets, and save valuable man hours for your IMAC team.
What is the Redeployment Process? 
The process by definition is the act of reutilizing existing equipment and software for the purpose of eliminating over purchases and efficient use of current inventory, while maximizing return on investment. The Redeployment Process is defined and communicated to all parties involved with a standard set of requirements allowing the expedition of the redeployment process while minimizing risk and maximizing Return on Investment (ROI).
This process may be difficult to execute within environments where each business unit controls their own IT budgets. No one is overly willing to just give up something that they feel came out of their budget regardless of actual or perceived value to the organization. Situations such as this have a tendency to cause hoarding of equipment. As was stated earlier, an asset is something that provides value to the organization. Assets that are withheld, not in use, and not made available for redeployment to other business units are nothing more than inventory items, decreasing the asset's ROI and increasing their total cost of ownership (TCO) to the organization. Simply put; assets that are on the shelf or sitting un-used in an office, are still incurring costs to the organization. Redeployment is one sensible solution to this problem.
Let's look at some impacts, benefits, and outcomes of redeployment to both the ITAM Program and the organization.
Redeployment allows for development of a centralized inventory pool
It maximizes the use of software licenses
It eliminates unnecessary over purchasing
It creates a checks and balances which allows for redeployment options to be maximized
It establishes the need for a centralized inventory management process
Enables the organization to maintain an accurate inventory, while eliminating ownership issues and equipment hoarding
Minimizes turn around times on IT equipment requests
Reduces steps in the overall acquisition process and allows requestor to receive product quicker
Reduces disposal costs
Temporary reduction of disposal cost allows you to proactively budget for disposals
Enables proper harvesting of software licenses
Mitigates risk and software compliance issues
IT assets are placed in a controlled storage and warehousing environment
All assets can be accounted for including non deployed inventory
Maximizes use of leased equipment
Redeployment allows for a higher return on investment (ROI)
Software licenses can be a huge expense for organizations. The downsizing of organizations will enable reuse of many existing software licenses. Creating a software pool now, will also enable you to be prepared for when the economy turns around and those resources are again needed. Also, be aware of ongoing maintenance and support costs of these unused licenses. You don't want shelfware costing the organization money.
This economy has forced everyone to eliminate unnecessary purchases. Redeployment of assets will eliminate unnecessary over purchasing by reutilizing what is already in the environment unilaterally.
Employee cutbacks and mergers provide opportunities for IT asset redeployment. The IT Asset Manager must look at all opportunities that arise within their organization to save money, resources, and mitigate risk.
The redeployment process will enable your organization to take advantage of the down economy by taking a serious look at what assets actually need to be purchased and which can be redeployed.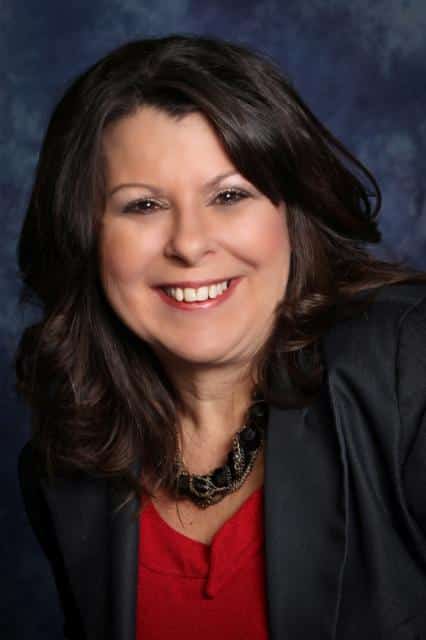 Before founding IAITAM, Barbara held key positions in both the financial and consulting sectors. Barbara has implemented and supervised asset tracking projects, discovery tool implementations and has been brought in as an industry expert to consult major savings and loans, universities, manufacturers and high tech industries throughout the United States. Barbara has also, successfully represented corporations in negotiations with compliance agencies for software violations. Barbara has implemented and designed disaster recovery programs for professional software testing and storage facilities including, but not limited to, off-site storage facilities, and has helped over 200 companies before forming IAITAM and successfully implemented improved software and hardware acquisition programs. As President and Co-founder of IAITAM, Barbara brings over a quarter century of industry knowledge and experience to the management of IAITAM, and provides key guidance and the entrepreneurial spirit to its staff and members.