Avoid the CIO's Knife – Reducing Financial Risk: The Case for Entitlement-Centric Software License Management
Maintaining global license and software inventories as the basis for strategic software license management
The recession has put a magnifying glass on everything viewed as an expense. IT is under pressure to keep costs in check and many CIOs are yielding a sharp knife to cut software costs, which comprise roughly 20 percent of the average IT budget. Transparent cost charging methods are extremely important to keeping expenditures visible and manageable. This, however, can be particularly difficult when software is the source of the cost.
Whether the organization uses a profit center or cost center approach, accounting for software license expenses are ambiguous at best. This is due to a number of reasons:
double procurement (business units purchase licenses locally because they are unaware/uninformed of enterprise-wide license agreements),
misplaced licenses (not migrating license inventories from legacy systems),
"discovered" or inventoried software cannot be linked to the associated product use rights,
automatic renewal of subscription licenses without evaluating demand within the organization, and so on.
What it boils down to is: If you don't know what licenses you have, you can't accurately track software costs.
Inadequate license and contract knowledge within the organization only exacerbate financial and legal risks. Entitlement-centric software license management puts an end to this expensive mess by mapping software to its product use rights and keeping this link intact. In doing so, the organization is able to maintain reliable software and license inventories, which are the foundation for all license management processes and ensuring vendor compliance. It begins with one key piece of information: the software SKU (stocking keeping unit/manufacturer part number).
New idea for License Management
Back in 2000 when Aspera was founded, our idea of entitlement-centric license management was completely new. But once the benefits of having a SKU catalog become apparent, no one wanted to go back to the traditional methods (spreadsheets, sifting through gigabytes of inventory data). We designed our tool with built in SKU logic, so all processes related to license and installation data are extensively automated. Data for new licenses is automatically generated in the license inventory and software, including all its registered names/signatures provided by the discovery tool, is automatically linked to a license.
Without the software-license connection, mitigating risk becomes a pipe dream—after all, how can a compliance report be accurate if software cannot be consistently linked to licenses? Only when the two inventories are comprehensive and well maintained can software license management provide the most accurate compliance analysis and help save organizations millions in software costs. And this is nearly impossible to do manually or with any other approach to software license management.
So what makes the SKU so special? It's the only reliable reference to map software to its product use rights. If you have the SKU you can correctly identify all the essential information required to manage licenses effectively; information such as:
License metric,
License model,
Update/full version,
Part of a downgrade path,
Unlimited use rights,
Underlying master agreements,
Pure maintenance contract,
Point value and point category (i.e. MS Select),
Maintenance type,
Maintenance timeframe,
Alerts, and
Restrictions on use rights.
With this information software license management is no longer a rusty screw in the IT engine, but a fuel source for eliminating risk and reducing costs.
Added Benefits
And this is just the beginning. IT processes such as software distribution, installation, and the help desk also benefit. Compliance reports can be drawn up on demand, meaning software requests sent to the help desk are more efficiently handled and delays in installation are radically reduced because checking for available licenses is easier and faster. Knowing limitations on product use rights optimizes software distribution, because the License Manager can easily check if transferring software to new users, hardware, business units, or regions is restricted.
Having a sound license inventory reduces and optimizes spending on software by supplying the License Manager with a complete overview of all licenses in the organization, worldwide. The organization's position in contract negotiations is stronger because negotiators are armed with the information they need to strike killer deals. Old licenses can be assigned when the latest version of the software is not required by the user. Cases can be identified where update licenses can be purchased instead of the more expensive full version. Licenses no longer go missing, reducing double procurement. And they can be pooled to maximize administration and overall license management. All of this leads to reduced financial risk and improved budget planning and cash flow.
The purpose of software license management is to help IT increase business value. It does this by allowing IT to successfully avoid risk while also maximizing the ownership of licenses. The processes and too implemented automatically capture useful information and make it available to the right people. The key, is finding a tool that processes all the essential data (legal, procurement, technical, and financial) to keep the foundation (software and license inventories) solid. If your software license management tool isn't doing this, it's no wonder the CIO is on edge, walking around with a sharp knife.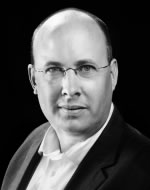 Christof Beaupoil is the Managing Partner for Aspera Technologies, Inc.