Avoiding ITAM Project Freeze – Clearing the Path for Project Success
By Takeshi Takeuchi & Jenny Schuchert
IT Asset Management (ITAM) is a mainstream topic for organizations, with the importance of enhanced management of IT assets understood and an expectation of achieving maximized value. With this level of success and awareness, why are ITAM projects still subject to being frozen or even cancelled? In many cases, it does not seem to be related to a loss of belief in the ITAM mission. Instead, it seems to be happen when projects collide, either in the descriptive language, in the automation being undertaken or around the need for an aspect of ITAM such as a definitive inventory. Projects chartered for other purposes seem to have tasks that are repeated in an ITAM project and this lack of coordination and collaboration is slowing organizational progress.
Sources of Project Confusion
The most common sources of projects that generate confusion are those designed to build compliance to industry standard. For instance, ISO 27001, which describes an Information Security Management System (ISMS), has a prerequisite for "asset management" in order to develop compliant information security management. Another major contributor to the confusion is ISO 20000 which describes the IT Service Management System (ITSMS). In this standard, asset management is listed as part of Service Asset and Configuration Management (SACM).
Other project confusion arises from the efforts of other departments to execute some task that is part of the IT asset lifecycle without the bigger picture view on the management of IT assets. Consider the scenario where the contracts department institutes a tagging project for a specific subset of assets such as leased assets. The contracts department is responsible for managing lease contracts regardless of the type of devices covered in the lease. At the same time, in another conflicting project, the finance department decides to tag fixed assets for their fixed assets management system.
These ordinary projects, all executed with the best of intentions, introduce the likelihood that a single asset may be given a "unique ID" multiple times and be managed in multiple system. The overlap does not have to stop at the id: inventory information may be collected multiple times for different purposes.
Avoiding Project Chaos
This situation is exactly how organizations lose momentum, like a car spinning their wheels without making any headway. Certainly, this type of situation is not new. A colleague of mine spent three months consolidating eight different cost center breakdowns to a single list. Different automation projects over time had created the situation. While IT Asset Management is not responsible for creating this confusion, the ITAM professional has the knowledge and experience to prevent these situations. If managing an ITAM program, the task includes incorporating as many asset characteristics and processes into a common understanding. With that basis, there are two essential priorities that must remain at the top of the list:
Maintain alignment with the overall IT strategy
Identify stakeholders and manage their asset management needs
Maintain Alignment with Overall IT Strategy
IT Asset Management is first and foremost a service to everyone within the organization. With that scope, it seems overwhelming to consider taking an even broader view of needs beyond those specifically tasked to the ITAM program. But that is exactly what maintaining alignment with the IT strategy means. If the organization is managing other programs such as IT Service Management and Information Security Management, the IT Asset Manager needs to have an IT portfolio perspective. In organizations of sufficient size, consider defining IT Portfolio Management to coordinate between programs. Each program continues to manage their own projects, but each program is required to communicate and share strategies and plans. Perhaps this type of coordination happens organically within your organization, but the number of project overlaps and failures shows that a portfolio perspective is missing. The portfolio approach cuts through political and hierarchical differences. It leads to shared roadmaps and finding the most efficient and effective methods to collaborate.
The Portfolio Approach to ITAM and ITSM
The ITSM team projects generally has a high priority, even in the many-layered stack of project teams whose work directly impacts the customer experience. The ITSM team works on an application software layer, with internally developed applications or customized SOA (Service Oriented Architecture) software applications. If SOA is employed, software configuration management has received serious attention. However, the infrastructure layer, which consists of middleware and hypervisor, may not have received appropriate attention for configuration management. Configuration management directly impacts Software Asset Management (SAM). In this circumstance, the ITSM team is in need of information from the ITAM program.
In the portfolio approach, the ITSM and ITAM teams work together, with the ITAM team providing access to needed asset information to feed configuration management. The ITSM team in turn can help the ITAM team take advantage of the automation to further ITAM integration, linking to more data points surrounding the assets. Even if the ITSM prioritized scope is limited to the data center in this first project, the cross-communication leads to the client platform. Including the client environment in SACM is essential to customer Service Level Agreements (SLAs) that define a commitment to a service level from end to end of the complete system.
The Portfolio Approach to ITAM and ISMS
Security management receives a great deal of attention, particularly as part of numerous governance requirements. Considerable effort has been put into security measurement, but control remains difficult to maintain. A major reason is that security and control are tightly related to IT assets and attempts to measure the security risk of each asset have been unsuccessful. IT Asset Management practices are an important prerequisite to security, creating visibility and predictability as controls to assets. The security team needs to collaborate with ITAM in order to measure and then control the security risk associated with IT assets. The portfolio approach provides that opportunity.
Identify and Manage Stakeholders
The size and complexity of organizations leads to silos of processes designed and implemented for different purposes and without regard to processes in other silos. This approach leads to the redundancy and confusion that wastes organizational time and resources. To design and implement the most economical and effective processes requires eliminating the silos by involving multiple stakeholders. These stakeholders need to take the lead on Business Process Re-engineering (BPR) across departments. For IT Asset Management, stakeholders are associated with every significant interaction that the asset's data has within the organization. With such a broad set of interactions, an executive sponsor as a stakeholder is instrumental to successfully coordinating across the silos. An executive sponsor helps with communication and consolidation for cross-departmental effort.
ITAM and the Finance Department
The finance department is generally focused on fixed assets, a limited subset of all of the assets within the organization. However, that subset is influenced by accounting rules and laws. For instance, they may need to consider IFRS (International Financial Reporting Standards) implication on leased assets that requires leased assets to be considered fixed assets.
At the same time that the finance department's needs for accurate data are escalating, cost reduction strategies are adding complexity into the use of IT assets. Effective resource utilization and a service orientation have eliminated easy tracking of financial responsibility to a single department as assets utilization is continually monitored and maximized.
Burying assets in a stack of expenses is also a dying process. Governance of finance requires the identification and tracking of fixed assets, distinguishing expensed assets from others and an overall increase in governance of the financial aspects of all company resources. The ITAM attention to the entire life span, from request until disposed offers the data needed, but without coordination, it is easy to see that a subsystem could be created to duplicate that management for the fixed asset subset. An executive sponsor as a stakeholder can prevent this unnecessary duplication and substitute the much less expensive coordination of needs.
ITAM and the Legal Department
Is it possible for the legal department to enter into software agreements that remain in compliance? Regrettably, the answer is no when the legal department is working alone. Software compliance is extremely sensitive to changes in the environment and if there is one constant force in IT, it is change. Change happens all the time to IT environment, and when it does you need to make sure that it does not conflict with existing agreements' terms and conditions such as the language of a software EULA (End User License Agreement). How can the legal department be successful without that knowledge? Can they perform such a task without support from ITAM? I don't believe it is possible.
For those organizations that have not closed the gap between IT Asset Management and the legal department, stakeholders need to be brought together to decrease the risk from a software agreement after the original negotiations are complete.
It sounds considerably challenging to be an IT Asset Manager at the center of a cross departmental BPR project. However, it is a reality and that is why the skills and experiences of IT Asset Managers are in high demand.
Managing the Portfolio of Processes and Stakeholders
Complacency is not a good characteristic for an IT Asset Manager. ITAM projects are influenced by and create changes for a wide variety of people within the organization. Competing for budget and confusion over what is to be accomplished can cause ITAM projects to be frozen. Relying on projects in other departments to accomplish the ITAM mission without involvement is unlikely to be successful. Someone needs to build a common understanding of the diverse needs that can be addressed through cooperation. The opportunity is there to streamline business practices if politics and reluctance to act are not accepted as boundaries. Takeshi Takeuchi is the Japan Branch Manager of IAITAM.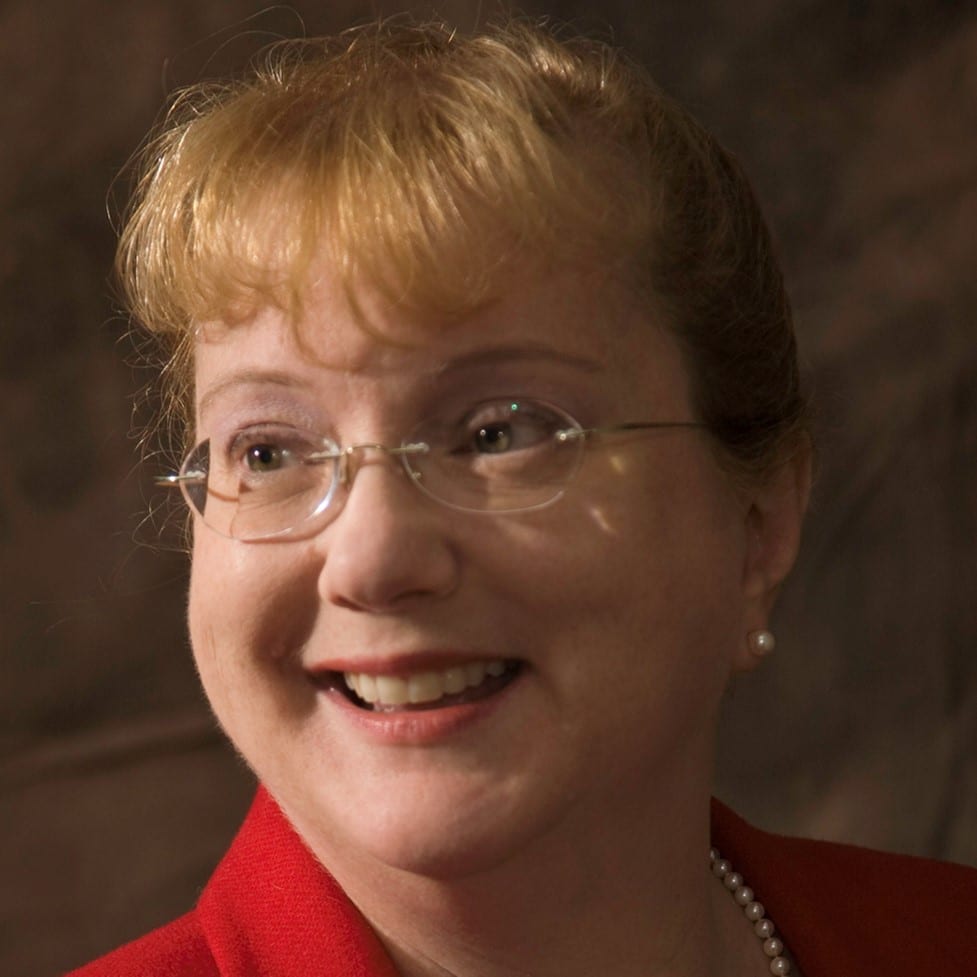 Jenny Schuchert is the Content Director for IAITAM