Best Practices for Mobilized ITAM – Optimizing the ITAM Program through Mobility
When your ITAM workers are receiving new or returned assets, they are at a loading dock, receiving office, or at a central facility, away from their desk, and away from their ITAM application interface. How are asset records created for these new assets? Are these new asset records tied appropriately to the financial system / purchase order?
When your ITAM workers are on location, installing and deploying new equipment, shipping refurbished computers to waiting end-users, performing a yearly physical inventory, or supporting a move, how quickly and accurately are these changes reflected in your ITAM database or CMDB? What is the process for making sure new information on existing assets gets recorded?
IT Asset Management has always been a hands-on discipline that requires mobile workers to perform a variety of tasks. With the growing sophistication of mobile devices and software applications that run on them, performing IT Asset Management from a mobile device has never been as easy, effective, and affordable as it is today.
If you do not already have a mobile solution in place, your organization is missing out on an incredible opportunity to optimize your ITAM system or CMDB and improve asset visibility and process. If you do have a mobile ITAM solution in place, read on to learn how to keep it current and running smoothly so that you are getting the most benefit possible.
With a mobile solution, field workers can access a backend database directly on their mobile devices – smartphones, barcode scanners, tablets, etc. – and instantly process and report information to a centralized CMDB or asset repository. Data is accurate, current, and timely, allowing for more informed decision-making and complete asset visibility.
Treating Mobile ITAM as Process Improvement
Just like any other business to employee mobile solution, a mobile ITAM solution should be viewed strictly as a way to improve your ITAM processes. This means that you should not simply invest in expensive barcode scanners, hand them to your Asset Managers and field technicians and expect increased data integrity in your CMDB!
Nailing your ITAM process down and automating it as much as possible will pay big dividends in increased data integrity, rapid user adoption, and return on investment. In my experience, best practices for implementing a process-driven mobile ITAM solution are as follows:
The improvements that you identify and expect drive the requirements for your solution; so don't be afraid to be specific! For example, how much faster do you expect to be able to perform your wall-to-wall inventory with a barcode scanner? What additional information can be captured during your daily MAC tasks that your team hasn't been able to previously capture? Carefully exploring expected benefits and options for process enhancement will help you plan, design, and select a mobile solution that will meet your needs, and will also enable you to make a strong business case for the project.
Using Barcodes Effectively
There are a variety of different types and uses of barcodes, and once you begin investigating, you are sure to be overwhelmed by the choices available today! The primary purpose of barcoding in ITAM is creating an easily read, unique asset identifier that is affixed to the asset and used to identify that same asset no matter where it exists or its current status. Using a barcode is an inexpensive way to create a tag that can be read in seconds by a standard barcode scanner. Here are some tips to using barcodes effectively in your ITAM environment:
Design Asset IDs that match a particular pattern (such as ASTnnnnnnn, which means the prefix "AST" followed by 7 digits 0-9) and create barcodes matching this pattern for your Asset Tags. This allows the barcode to be immediately recognized as an Asset ID when read by a scanner.
Affix a barcoded asset tag to a standard, easily accessible place on each asset so that it is easily found and easily read.
Although RFID tags can be read without line-of-sight access, it is also preferable to have them affixed to a standard, easily accessible location on the asset. In addition to making it easy to ensure that the RFID tag is correctly affixed, this also accommodates the user who may want to scan the RFID tag's barcode to identify a single asset.
Simple, 1-D barcode asset tags are easy to scan and use and typically satisfactory for most ITAM processes.
If possible and sensible for your environment, create separately coded Location IDs (for example, "LOCnnnnn") that can be barcoded and placed strategically at locations where physical inventory or other operations are performed. This makes it easy for users to correctly identify a Location.
Ensure that all barcoded and RFID tags have human-readable format of the code printed on the tag. This is useful for situations where a mobile user wants to identify a specific asset, location, etc., without using a scanner.
2-D barcodes are useful for storing more information right inside the tag itself. The only caution here is that you should ensure that all the information coded into a 2-D barcode is static (unchanging).
Is RFID Right for Your ITAM Environment?
RFID is a great technology that can be extremely efficient:
An RFID solution can provide immediate location information about assets tagged with RFID tags
Wall, door, or ceiling mounted "fixed" readers do not require a person to operate the reading, so they are fully "automatic"
RFID readers read every tag within a certain readable range, so it is possible to capture information on a large number of assets at one time
However, RFID solutions also come with a variety of challenges for ITAM environments:
RFID tags are significantly more expensive than barcodes
RFID equipment can be significantly expensive
Functionality varies considerably between a passive RFID solution versus an active RFID solution, so you must have a good idea of what you expect to achieve as you investigate the various solutions
An RFID solution is not a replacement for a barcode scanning solution. There are certain mobile ITAM processes that simply do not work well with RFID; namely, any process that requires an Asset Manager to identify a single, specific, asset
In my experience with customers who have successfully implemented mobile RFID solutions, the following scenarios greatly benefit from:
Equipment loss is highly sensitive or costly to the organization
Equipment moves frequently throughout or in and out of the organization
Equipment is highly valuable
It is critical or extraordinarily important to know where your IT assets are at any given moment
An active RFID solution with strategically placed RFID readers allows an organization to track the location of RFID-tagged assets at all times. The solution is costly, so there must be a clear ROI associated with the value of the assets tagged, the risk of asset loss, or the cost/burden of labor to track the assets manually.
A passive RFID solution is less costly and will not automatically track asset location, but does support some interesting use cases, such as:
Tracking tagged assets as they pass through a doorway or by a point monitored by a fixed RFID reader
Allowing a mobile asset manager to use a handheld RFID reader while walking through a room or location to capture a list of tagged assets in the area
Investigate an active RFID solution if your assets are highly valuable, or the loss of an asset is highly costly, or if it's critical or highly beneficial to know where all your assets are at any given time.
Investigate a passive RFID solution in order to speed up some of your ITAM processes; namely those that can be designed like the use cases mentioned above.
Your base processes should be barcode-based, and even when incorporating an RFID solution, you will likely find that it's important to continue supporting barcode scanning, even alongside an RFID implementation. A critical component of this combined environment is ensuring that there is a barcode label on EVERY RFID tag that contains a barcoded representation of the RFID value, or a standard portion of the RFID that is unique. This ensures that the asset can be identified by a single ID that can be read by either a barcode scanner or an RFID reader.
Choosing the Right Mobile Device
Device choice is affected by a number of factors including:
Use cases and functionality: What activities will users be performing on the device? Will they need barcode scanning? If so, what type of barcodes will be used? Will they need other types of functionality, such as a camera, fingerprint scanner, GPS, or magnetic stripe reader?
Budget: Handheld computers capable of barcode scanning can be as simple as a smartphone that costs a few hundred dollars to a specialized RFID reader that costs $3000.
Environment: If users will be working in a warehouse or other location where devices are likely to be dropped or exposed to the elements, you will either need to invest in rugged devices that can handle rough handling conditions, or plan to support a frequent (and efficient) device replacement process.
Connectivity requirements: Data on the mobile device needs to be transferred to/from your central asset repository (or CMDB). This can be accomplished either by occasionally docking your mobile device (physically) inside your network and synchronizing data back and forth, or by using a WiFi or cellular connection to transfer data over the air (OTA). The choice here depends largely on the network capabilities in your environment, tolerance to delayed data updates, and any security concerns or regulations that may be in place guiding usage of OTA data transfers.
Restrictions: There may be standards or policies within your organization that restrict your choices. For example, you may be required to purchase only Windows-based devices, or your organization may only support BlackBerry mobile devices. You may be required not to use cellular connectivity, or you may have a BYOD policy that requires you to support multiple mobile devices and operating systems.
It's helpful to create a side-by-side comparison of your available options to help make the decision. In that comparison, you will want to include:
Mobile operating system
Type of scanner (1-D, 2-D, RFID, Combo, Other)
Scanner performance (laser versus camera, how close does the scanner need to be to read your barcodes, is the scanner affected by light, etc)
Network connectivity options
Ruggedness
Price
Calculating ROI for a Mobile ITAM Implementation
Finally, the most important factor to consider when implementing or upgrading a mobile ITAM solution is the ROI! This begins with your expected process improvements, discussed at the top of this paper. In order to calculate your ROI, you'll need to:
Calculate expected benefits
Identify expected process improvements
Associate a monetary value to the process improvements
Consider compounding benefits over time
Calculate expected costs
Determine your solution requirements
Design/pick your most appropriate solution and understand its costs
Hardware / device costs
Software licenses and maintenance
iii. Initial and ongoing services
Estimate costs to support the solution from existing resources
Estimate costs of additional required resources
Estimate costs for ongoing administrative support and maintenance
Your benefits will likely grow over time, and your costs should decrease over time. In my experience, it is typical to enjoy an ROI of less than eight months for a mobile ITAM solution, plus continuing benefits over time.
"Going mobile" is not an easy process, but the benefits are worth the extra time and effort spent up-front. Finding the optimal solution for your environment will reward you with a smoother set of processes, higher quality of information, and a happier workforce!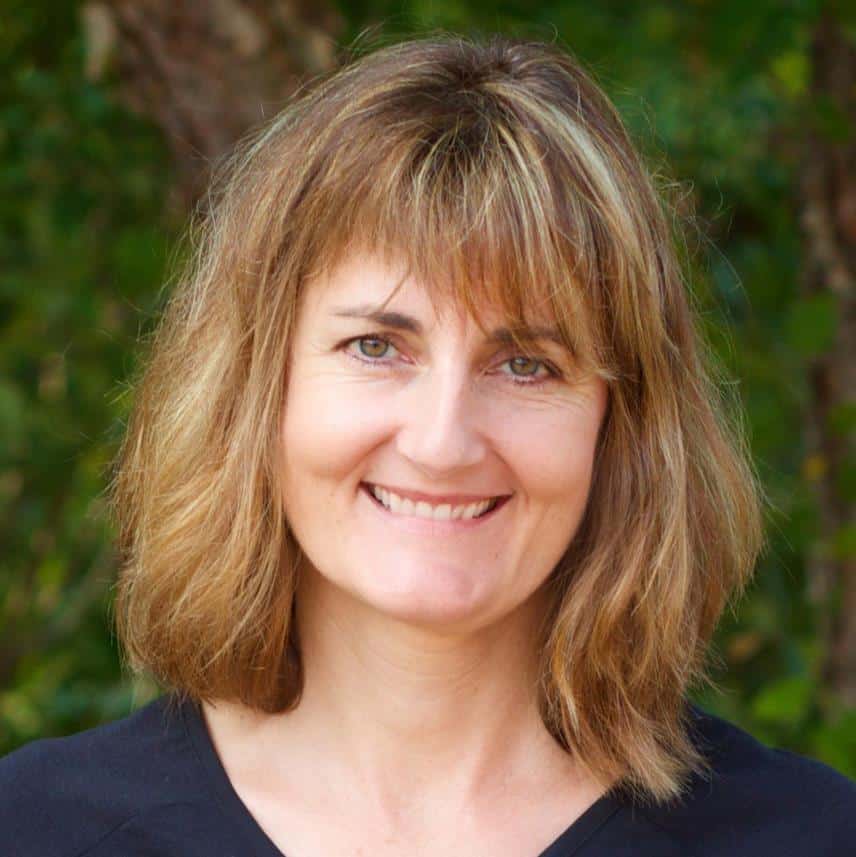 Nasrin Azari is the President of Mobile Reach.