Beyond Compliance – SAM and the CIO Agenda
What's on the CIO agenda?
The agenda of CIOs is packed, packed with requirements to make a company's IT more reliant and available, more elastic and scalable, not to be forgotten more efficient, so all in all more business oriented and demand driven. Their company's future may be at stake! And with new disruptive technologies, products, services and business models being introduced in ever shorter time intervals the timeline to make all this happen is also getting shorter, very short.
CIOs need to embrace change. They need to redefine the IT core and take charge of their organization's response now to secure long-term business success.
Understanding the impact that the aforementioned developments will have on a company's products and services, its business model of course must be number one priority for CIOs. Based on solid facts and figures they then need to develop a digital business strategy, acquiring the necessary skills, and getting the organization to buy into the required changes. All this should be easy, or is it?
According to a study of KPMG dating back to 2014 the "… majority of CIOs (58 percent) and almost half of the CEOs (43 percent) are involved or very involved in their firm's digital business strategy, but only a small number are actively leading the effort. This low rate of leadership is troubling. Given the magnitude of the impact that digital disruption is likely to have and the significant organizational change effort required for transformation, the absence of strong executive leadership is likely to present a greater risk to success." (Digital disruption – dive in to thrive. Key findings from KPMG's CIO Advisory Survey, 2014)
What are CIOs waiting for?
Two years have passed since KPMG conducted the aforementioned study and the question that needs to be answered is: "Have CIOs managed the change?" If I would be asked my answer wouldn't be a "yes", but a "no" sounds pretty negative. I would also say, the challenge is still on.
Whenever I talk to CIOs about their long-term agenda it becomes obvious that:
CIOs fire fight problems, e.g. IT incidents, cyberattacks, low performance of IT service providers, and all of this on a day-to-day basis. They don't have enough time for strategic thinking.
CIOs struggle with IT legacy which in a few words is "IT first, business later." IT is not seen as a business supporter, neither by the company's management, nor by IT users. And due to the ever faster changing business requirements the gap between business and IT is getting bigger and bigger.
CIOs can't rely on support from or the innovativeness of their own IT organization. The "good old experts", i.e. IT admins with a focus on specific technology, lack the necessary skills to deal with new technologies, nor do they speak business or consider themselves service managers.
To choose technology trends to follow (IT innovation agenda) or technologies to retire, necessary skills to build up or to hire, or fundamental decisions like a target operating model for IT coupled with a sound sourcing strategy CIOs – most of all – look for reliable information regarding the current state of their IT but can't find it.
Where is help?
Ok, full stop! Saying that there is no information available for CIOs seems farfetched. One could comment the last statement and say "The information is there, but it has not yet been discovered or thoroughly analyzed." But even that would be a half-truth. Over the last years companies have been audited by software publishers on their license compliance. Most audits revealed license gaps which in the end – stipulated by regulatory requirements and new industry standards, e.g. ISO/IEC 19770 – led to the implementation of what is called "Software Asset Management" or "SAM".
SAM by definition is "a business practice that involves managing and optimizing the purchase, deployment, maintenance, utilization, and disposal of software applications within an organization." Sadly enough that business practice often serves only one purpose: Compliance! SAM collects and maintains a pool of information which then is analyzed, aggregated and documented in a table called "Baseline" or "Effective License Position". And all the raw data, the information behind the management summary of missing software licenses or a license surplus, is kept in a series of black boxes, e.g. a SAM tool, discovery and metering tool or configuration management tool, sometimes just a collection of Excel files or simple notes.
What SAM can do for CIOs?
If CIOs would look into those black boxes they would find treasure, valuable information they can put to good use, e.g. information on
Hardware (per device)
Serial number (ID)
Manufacturer Model
CPU
Purchase date
Purchase price
Status
IP address
Last user
Software (per deployment)
Publisher
Product
Version
Edition
Deployment date
Authorized User
Last user
Location
Country
Legal entity
Address
Room
Department (Cost Center)
Relationships
Domains
Datacenters
Clusters
Hosts
Guests
License agreement (per agreement)
Agreement number
Contracting parties
Participating (third) parties
Reseller
Start date
End date
Reporting process
Audit process
Warranties
Confidentiality
License (per license)
Publisher
SKU
Product
Version
Edition
Quantity
License metric
Use rights
Transitions
Purchase date
Purchase price
User (per user)
ID
Name
Email
Department (Cost Center)
Type
Security group membership
Role(s)
Active start date
Active end date
Last logon
Last access
Last use
Do you recall the conversation between Aladdin and the merchant in Disney's Aladdin? The merchant says: "Do not be fooled by its commonplace appearance. Like so many things, it is not what is outside, but what is inside that counts. This is no ordinary lamp [… or SAM black box, editor's note]!" Somehow it's the same situation with license managers that try to sell their insights to the CIO, insights such as:
Business requirements
Shopping cart utilization
Special demand
Demand timing
Deviations from standard processes
Escalations
Asset status
Price history
Asset value
Asset distribution
Asset heterogeneity (standards)
Asset utilization
Support and maintenance
Total cost of ownership
Known vulnerabilities
License status
Price history
License value
Support and maintenance
Incompliance and root causes
Shelfware and root causes
Life cycle status
Expected upgrade date
End of support date
Expected retirement date
Licensing options
Reseller
Agreements
Products
Metrics
Process requirements
Toolbased data collection and analytics
Manual data collection and analytics
FTEs
Required competencies
With information – or better intelligence – provided by SAM CIOs will find solutions for some of their challenges, not necessarily in a direct way, sometimes SAM will only open a door, show a way. CIOs still have to walk the walk. Despite the limitations SAM will help in the following areas:
Compliance
Increased license complexity means greater instability and uncertainty regarding compliance.
Understand the cost of compliance and the risks of being found out of compliance.
Take a strategic decision on the level of compliance to be ensured and the cost of risk you may take.
Finance
Develop a better understanding of how your business is using software and maintenance offerings to better predict overall software cost and asset values.
Achieve or increase ROI of your software assets.
Flexible, simplified license agreements are a prerequisite to adjust license inventory to your actual software requirements. Review your agreements on a regular basis.
Make sure license price reflects the value of software as part of a broader solution.
Business
Software licensing conditions are constantly changing and becoming increasingly more complex (technology dynamics).
The complexity increases when companies act as license consumer as well as IT service provider in an international context.
Understand your business demand and its dynamics and understand the license scheme of vendors. Find the best fit.
Define your license strategy in line with the business strategy. Anticipate technological innovations or other relevant changes, e.g. M&A.
Strategy
SAM helps to identify business critical software, IT services and solutions.
Use SAM insights to derive an IT sourcing strategy for your company.
Knowing which software is relevant to ensure business continuity and performance helps to determine strategic software vendors and to develop the vendor relationship accordingly.
Monitoring IT performance is key to manage SLAs with your internal IT service department or external service providers and to align IT with business strategy.
Summary
In short: SAM can do more. Implementing SAM, not just as another control method for compliance but rather as a strategic management function, will create benefits for companies and CIOs in particular. Compliance is always associated with risk reduction, i.e. cost avoidance. With Strategic SAM the business case of SAM focusses on actual cost reduction, higher transparency, solid information as a foundation for profound decisions, decisions that CIOs have make in the development and execution of a digital business strategy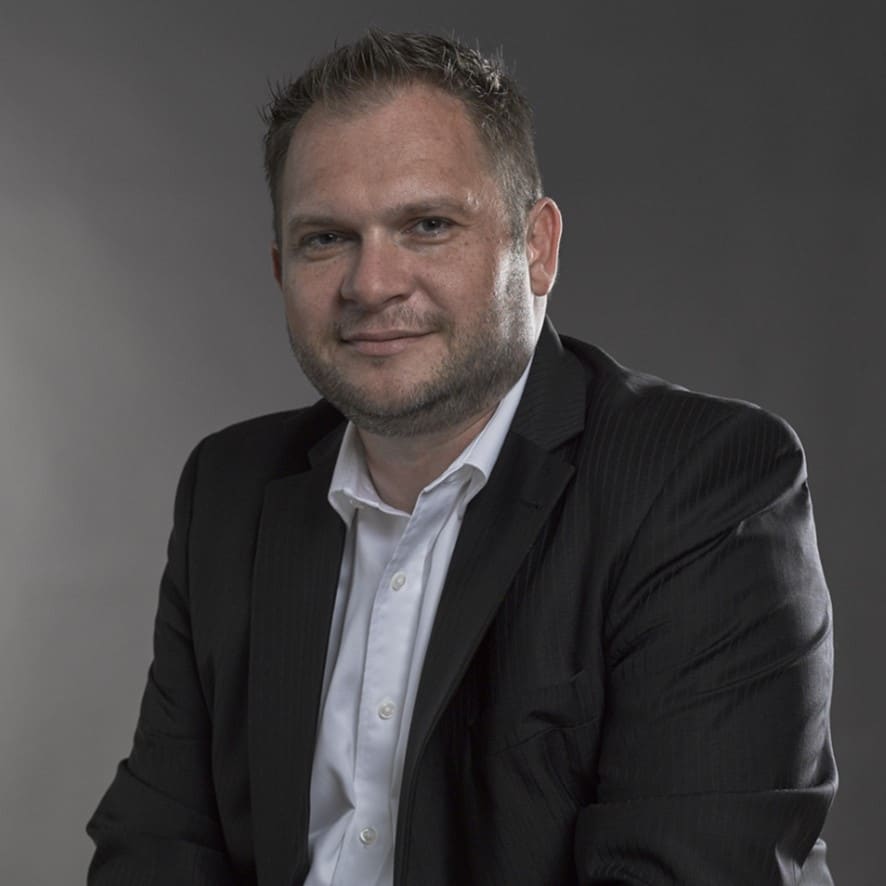 Jan Hachenberger is Partner at ConSalt Unternehmensberatung GmbH