Bought a SAM Tool but it's not Up and Running (Yet)?
By Christian Björkly-Nordström
Sitting pretty with a new and possibly expensive SAM tool, but once implemented, for some reason it has stopped dead in its tracks. The compliance and cover looks bad, even though you know that is not the case in real life. To admit this is like saying you were given Jay Z's yacht for free, but have no idea how to manoeuvre it, so you stay on dry land, looking out at the ocean instead.
For many companies this is a bitter truth, but there are ways to deal with it. The bad news are that none of the ways to get a SAM tool up and running, showing your actual compliance, savings and risk perfectly; are cheap, easy or quick to do. Ventilating the topic between SAM peers, some commonalities were identified and are outlined below.
The view taken was that common problems had common pointers towards avoiding them in the first place. However, if you already are in the situation, then peruse some humble suggestions for resolution.
Issue:  The agreements or license data are not fully and/or correctly populated in your tool, displaying an erroneous view of your compliance.
Avoidance:
Do not only purchase the tool and maintenance, also buy compliance from your tool vendor as well. Ensure you get the vendors complete buy in and support for your implementation. This best done by using your data, leveraging your experience and addressing your specific issues whatever they may be. This is a great way to create a template for future successes. How many, how much or which vendors to have compliant in your new tool from the get-go, will be down to you as the customer and the price for such an undertaking. Remember that this provides valuable, from square one!
Start with the processes you already have, how will the SAM tool map to these, what are the requirements fulfilled now, and in the future, with the tool? If your processes could be doing with an overhaul, do this before you implement the tool, and a world of pain can be avoided.
Potential Resolutions:
Be honest with your stakeholders about these issues, to fix it you will need their support, trust and quite possibly additional funding.
Identify the big wins you need, for example those costly renewals soon due or your number one spend item and start there. Roll up your sleeves, ensure data (both installations found by the tool(s) and the entitlements correctness, implement into the tool, check compliance and repeat for your next priority. Don't overreach initially, one vendor or license group at the time done right is the right medicine here.
Go back to your vendor, they have as much an interest in the success of the SAM tool as you do, failed tool implementations news spreads like Nutella. Let them know the status, build trust and get them on-board, you are going to struggle without them on your side!

Look over your agreement with the vendor, do they act in the right capacity with you, benefitting you or do you have a number of hours to spend? The role of a vendor change over time, your engagement model might need an upgrade too?
Jointly plan how to progress, they will help you as long as it is reasonable what you ask for. Best case this turns into a real partnership, and if you are to sample just one thing from the suggestions – this is a common thread of success stories.
Issue:  The SAM tool cover is not what you expected, data is missing or functionality
Avoidance:
Not sufficient with just a demo session by the sales team, request to see a real life implemented system from a reference customer. Speak to their other customers, seek out your friends in the SAM communities and do your homework, to go deep pays.
All new technology will have snags, the specification seldom cover all, but the vendor should give you a good indications. If you ask the right questions they will support your venture. If you do not (ask), how can they, as they then assume all is well?
If you are not technically equipped, or do not have the bandwidth to closely engage in the actual tool implementation. 'Woman/Man-up' and acquire independent advice. Hire a tool specialist to act as the interface with the tool vendor. Don't go cheap, good people nor solutions worth its salt come cheap, but…demand results accordingly.
Potential Resolutions:
Get your system administration on-board is a key success factor. With the right technical resources in your control room, you will get more out of the SAM tool. Then add a little effort and investment, some time to dive into the system and they will set you up for success. Fail here and the possibility to turn a technical issue into a win, is yours no more.
Consider what is missing and how much you need it, and if it is even worth the pursuit.
Your SAM technology, the technical implementation may need finessing to get right, but given the amount of material and knowledge available, resolutions are found.

Ensure your overall identification numbers stack up, that all package types are accounted for, both physical and where appropriate: virtual
Full lifecycle process, inception to disposal, both hard and software, can you clearly see it all – because if you don't, the next audit will be interesting.
Reporting up to scratch? What do you need to see, what frequent data do you have to extract and amend outside the tool? Is this how it is meant to work?
Sample data from you latest audit – can the tool easily provide a solid set?
Issue:  The new tool changed the roles and responsibilities, but status quo remains
Avoidance:
Mapping the new or changed process is a given, but how about involving all relevant parties, for instance your LAR (Large Account Reseller), if you have one or perhaps a trusted major vendor that could contribute by giving you a more complete picture.
Using the proved RACI (Responsible, Accountable, Consulted & Informed) matrix method and cleverly avoid the constraint of just repeating what you do now, but with a new tool. Look at this as an opportunity to improve with the changes, as skills, tasks and timescales may have rendered the previous processes unsuitable or ineffective.
Potential Resolutions:
Look at the outcomes, what do we need to accomplish it, then who is best positioned to do it. Weigh the need for control against efficiency, especially in areas in need of interpretation, for example around licensing rules and best fit for your business. Who have the best information to make the call, and who owns the consequences?
How is your tool going to be used, by who and for what purpose? Best practice usually identifies areas like qualified gateways for complex information accumulation, but relative ease of data consumption. Is it used for making day to day decisions or a few years ahead? This will determine who should and must gain access. Most SAM tools today have sophisticated reporting builders, but the many data consumers want only a few reports, at set points in time, not the ability to report on every field in your tool!
Issue:  The processes surrounding the tool are not fit (for the new) purpose
Avoidance:
Ensure your processes are well documented and fit for purpose before implementing a tool is a great start, as a new tool will only highlight bad or non-existent processes.
Get input from outside sources, the tool provider and possibly customers to understand the need for different approaches in the near future. For example, does the disposal process need change over time? Yes, likely and this needs to be accounted for.
Remember that your tool and its provider are not a magicians, if your processes are substandard, the tool will not look, feel or perform as well as it should.
Potential Resolutions:
Does the data get to your new SAM tool in one piece by one process, which seldom fails? If the answer is yes, we are happy for you, but many others will find their data travels diverse routes into the tool, jeopardizing data integrity, possibly losing data on the way (manual intervention). To ensure SAM data is correct, is a fundamental need for the business, IT, the vendors and the receiver.
Make sure that your goals for the SAM tool are realistic, as there may be too much work having everything all in place for all software, initially.
Final words on SAM tools that are not providing the expected results, be honest with yourself, about what is important and what is not, where you are prepared to go the extra miles to make it work, and where the effort should be dumped like a bad partner. Manage your own expectations and others will follow suit.
Don't shun away from giving (very) direct feedback to the tool vendor on the situation and its consequences. Even though they will hopefully become your best friend in due course, right now they need to know that not helping is a poor option, for all parties. Remember that replacing an unused and unloved tool can be easier than replacing something that works well and is used aplenty.
Lastly, seek out & listen to your friends and fellow SAM aficionados, licensing partners, the tool vendor and their people, sample all their experiences and accumulated knowledge and use it wisely, as it is far superior to recycle others knowledge to 'stand on the shoulders of giants' (*) than remain ignorant in their shadow.
(*) From Sir Isaac Newton's famous quote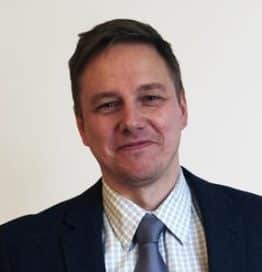 Christian Björkly-Nordström (CSAM) has worked as an IT project manager for the last 15 years, in a variety of business areas and businesses, with the majority being in the areas of technology-instigated-change. As such he has frequently rolled out new & updated software, in which licensing concerns had to be addressed. This fostered an interest in the licensing particulars, which led to a consulting assignment at Saab, where he happily still works on SAM strategies, audits, software provisioning and improving the asset management practice. As a former naval officer, the choice of working in security and defense industry came natural.