Changes to the IBM PPA – Understanding Your Risks
On Sept 1, 2014, IBM sent out a letter to its software customers about the IBM International Passport Advantage Agreement (PPA). Its purpose was to notify these customers about the recent changes made to its agreement governing IBM's software licenses. The letter opened with the following:
"IBM is pleased to announce some important enhancements to your IBM International Passport Advantage Agreement "
While it may be pleasing to IBM, the author has not found a single client that finds any of these changes pleasing, and these not-so-pleasing changes apply immediately.
"In accordance with the Agreement, these changes automatically become effective on December 1, 2014"
A thorough review of the IBM letter and the documents it references will make it challenging for the reader to answer a few very critical question: Are these changes likely to cost my company money and possibly subject us to substantial fines in the case of an audit? Are there other new requirements such as mandatory data gathering and reporting?
The answer to these questions is "yes." Recent changes to the PPA can subject an organization to significant unbudgeted costs and fines for software noncompliance as well as additional ongoing reporting requirements.
Which Products are Effected?
The answer to this question gets us quickly to the heart of the matter. This article provides project examples on a range of unexpected costs imposed by IBM if an audit is performed, directly as a result of the changes referenced in the IBM communications above. ALL products in your IBM PPA are effected!
Right now, when your company purchases new licenses or products on your existing PPA, IBM says you agree to have all the products on your PPA fall under their new PPA agreement, subject to the new terms and conditions (T&C). The exception would be if your company and IBM were to agree to other terms in writing, which is very uncommon.
Another except from the above-referenced letter:
"Changes to Agreement Terms – Because this Agreement may apply to many future orders, IBM reserves the right to modify it [The PPA] by providing Client at least three months' written notice. Changes are not retroactive; they apply, as of the effective date, only to new orders and renewals. Client accepts changes by placing new orders after the change effective date or allowing transactions to renew after receipt of the change notice."
Greater clarity as to IBM's intentions can be achieved by reviewing relevant content on the IBM website. The IBM website shares that when your company deploys new software, you are agreeing to the new T&C of the PPA for ALL of your IBM software. If you want to maintain the T&C of your old PPA, you need to add software on a new PPA and create an agreement with IBM, in writing, that your old PPA with the old T&C, will govern your previously purchased software.
Based on the way software is generally purchased, a clear understanding of the above reveals a challenging problem with possible financial implications for any corporate financial executive. Almost every company purchases new product over time, even if that means adding a single Cognos user; and the new license is generally added to their existing PPA. Under the new T&C, any new purchase means the customer has agreed to the new PPA agreement for ALL of their products.
As a practical matter, it would be challenging for companies to begin negotiating separate agreements each time new licenses or new products are purchased or when renewals come up. So because of that fact, these terms and conditions are rarely understood and only typically become important during an official software-licensing audit.
In the case of a software audit, there could be myriad problems. After a company purchases new software under their existing PPA, they will now find it increasingly difficult to argue an older PPA should govern legacy IBM software products.
Relevant Example: My company, Canyon Consulting Inc, has a retail industry client has an issue specifically around development licenses, for which the IBM Auditors want to charge them $525K. When the company originally bought the licenses for their development servers, the development licenses were free. Now IBM is charging for these licenses, based on current PPA terms and conditions. They are also requiring the use of a tool (ILMT) that will tell IBM how many processors the company is using. IBM is arguing that the customer should pay the full cost of these development licenses. In addition, IBM is also charging the customer for running at Full Capacity, as the company has not deployed the ILMT tool to document the number of processors they were using.
The IBM software group has been actively acquiring publishers and products to expand their extensive software portfolio. This can be problematic for many companies.
For example, your company previously purchased software from another publisher that has been acquired by IBM. Perhaps you originally purchased Cognos software from Cognos (IBM acquired Cognos on November 2007), or Rational software from Rational (IBM acquired Rational Software on February 2003). The Terms and Conditions (T&C) from the contracts negotiated with the original publisher company no longer apply, according to IBM. Instead, IBM will take the position that you have agreed to the T&C in the latest IBM PPA by doing your annual Software and Subscription renewal. While a valid argument might still be made based on the original contracts, IBM has the intention of enforcing the new T&C.
What Other Changes will Effect my Company?
Renewal policies: IBM recently made two changes under Software & Subscription (S&S) and Selected Support, often called software maintenance or software renewal. While each change may seem innocuous, both can have a significant financial impact for IBM customers.
The ALL OR NONE REQUIREMENT. As per IBM:
"the All or None Requirement remains in effect but is modified to be based simply on installed licensed software instead of installed and in service."
If IBM software auditors find installed software (ex. Websphere Portal) at one datacenter, IBM will ask that all Websphere Portal at any other datacenters be put on maintenance, and at current, possibly higher, reinstatement costs. This can pertain to legacy software that is installed, perhaps older versions no longer used but kept historical purposes, and which a company has consciously dropped maintenance coverage.
Relevant Example: One of Canyon's transportation industry clients uses IBM DB2 for specific applications. Some of these applications were migrated to Oracle DB, some remained on DB2. The DB2 applications that were migrated to Oracle were no longer in use, and the servers were no longer in production and remained idle. The company removed the DB2 PVUs that were no longer active from IBM maintenance. The IBM Auditors wanted to charge the customer $180K to put those DB2 licenses back on maintenance because they were installed, even though the customer could demonstrate the servers were not in service.
A REDUCTION IN THE NUMBER OF LICENSES. As per IBM:
"Reduction of renewed coverage quantity (compared to previous coverage quantity) on a per product per site basis will require delivery of the already-required system-generated report to IBM to demonstrate that the reduced coverage will be in compliance with all applicable Passport Advantage terms."
This change can dramatically affect the cost of renewals, often leaving company administrators simply paying for more licenses then they are actually using. For example, say a company originally owned and used 200 Cognos BI licenses. Economic changes made that company want to reduce the quantity under maintenance to 100 based on a reduction in the workforce, whereby 100 people was the actual number of Cognos users remaining in the company. In the past, you simply notified IBM of your intentions and maintained the quantity that you were actually using. Under current IBM rules, the company would need to maintain maintenance on all 200 users or deliver system-generated reports to IBM to justify the reduction to 100. Producing such reports is a very confusing task for most system administrators since there is vague documentation for the vast majority of IBM products on this topic. Specifically for IBM user based products, it is not clear what IBM will accept in terms of system-generated reports. In addition, when a company attempts to reduce maintenance coverage for certain products, the IBM renewal representative will often say reducing the maintenance stream will result in a reduction of any discounts previously provided, making it cost prohibitive to reduce your license quantities.
Relevant Example: An insurance industry client attempted to reduce the quantities of their Cognos licensing based on actual usage. The analysis performed by the Canyon team demonstrated the client was paying list price for maintenance, and for more user licenses than what was actually deployed. During the annual PPA renewal discussion, IBM made it very cost prohibitive to reduce the quantities under maintenance. The burden of documentation IBM requested was too extensive, and the customer did not have the resources to produce the required reports. At Canyon's suggestion, the client dropped maintenance for all of their Cognos B/I products, resulting in a maintenance budget savings of $420k. The following year, the client repurchased Cognos licensing at the correct quantities, with fixed price maintenance guarantees for 3 additional years, all BELOW the previous $420k proposal. Their ongoing maintenance costs dropped 75%. If faced with this "all or nothing scenario", companies should consider all of their options before making a decision.
CHANGES IN LICENSING MODELS.
IBM is continuously changing its licensing models, which then become subject to any new PPA. Changes in the way current products are licensed can result in modifications to software subscriptions and support renewals. For example, in 2014, IBM announced dramatic changes to the licensing of Cognos, including the consolidation of 15 user licenses to 4 user licenses. These types of changes can present serious challenges during renewals or audits.
TWO YEAR MAINTENANCE PENALTY. As per IBM:
"Client is responsible for retaining adequate records. If Client's records are inadequate to determine IBM Subscription and Support or Selected Support charges, IBM's charges for any excess usage will include two years of associated maintenance and IBM Subscription and Support or Selected Support."
IBM has clearly communicated they will now charge two years of maintenance cost as a penalty for noncompliance in an audit. This is in addition to the license costs to cover any gap and the cost to reinstate additional maintenance coverage for the gap. In previous PPA agreements, these terms were not clearly stated, so a company could successfully argue that any noncompliance fines or penalties should be waived.
Conclusion
In our opinion, a company purchases software to increase productivity and achieve business objectives. I/T executives and Purchasing Managers should not have to become licensing experts on rapidly changing terms and conditions, often made without any signature or acknowledgement that the client is aware of the change. With the frequency IBM changes product names and versions, imbedding newly acquired products as part of the solution bundle, with confusing product metrics such as PVU, RVU, or the metric of the day, it is understandable how the market can get confused. Compounding that confusion with changes to the PPA taking place simply by IBM announcing it and companies unknowingly accepting the changes by renewing their maintenance each year, only adds to the frustration of the end user community. These changes over time, with the most recent modifications discussed in this article to the IBM PPA have serious ramifications for IBM customers. Most often, the changes do not become evident until an official IBM compliance audit, which often is to late for the client. The IBM Auditor typical response is sending a copy of the announcement where the most recent terms and conditions are documented. Continued due diligence on changing terms and conditions, with some third party expertise to provide relevence to what those changes may mean to an organization, is the best course of action.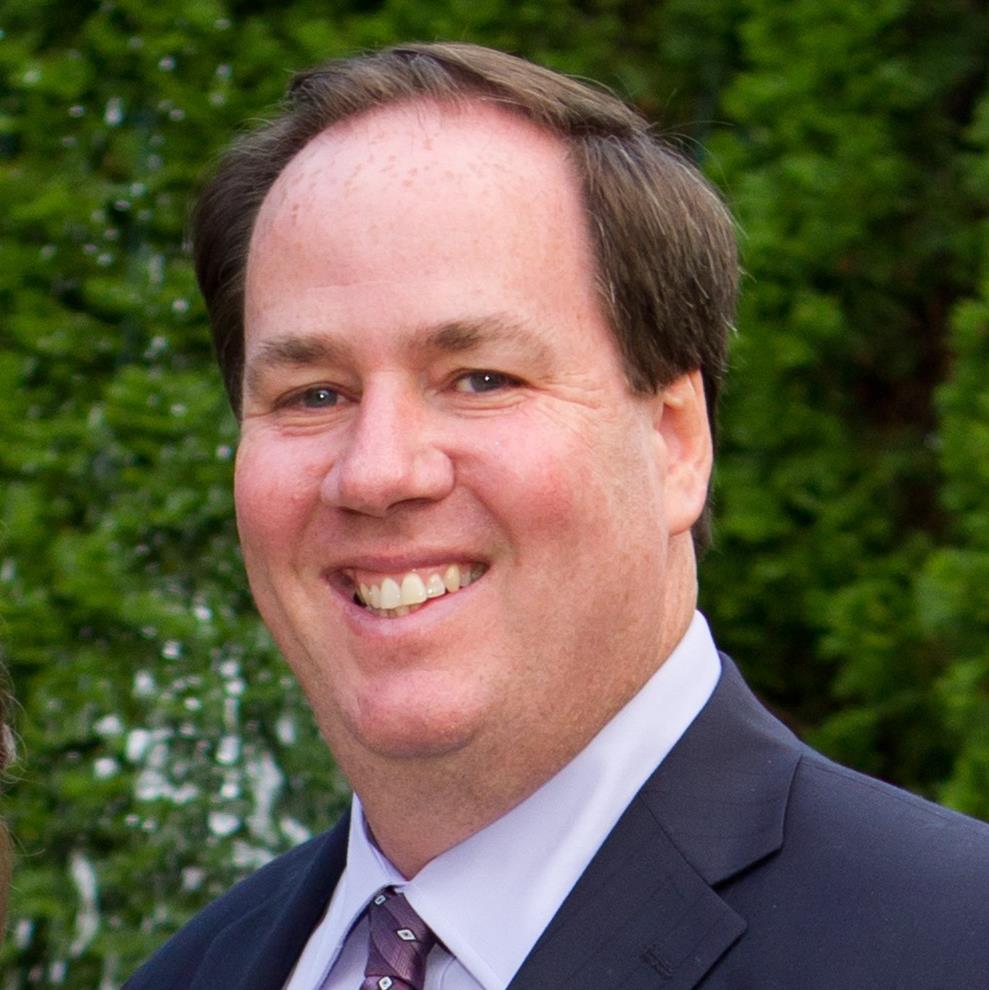 Michael Cleary is President of Canyon Consulting Inc.