CIOs Emerging as Contributors to Organizational Success – CEO Opinions Shifting from IT Cost to IT Value
For over a decade, IAITAM has educated on the advantages that IT Asset Management practices bring to the organization: managing the IT infrastructure, from a business perspective and in alignment with the organization's goals, leads to positive impacts on ROI, risk mitigation and productivity. These achievements are typically part of the CIO's goals so that ITAM success contributes directly to the success of the CIO. According to a survey by Modis IT Staffing where an estimated 500 CEOs were polled, CEOs are now viewing IT as an ROI generator instead of a cost to the business. The survey also found that CEOs trust their CIOs to run the IT department and believe that the CIO hires the correct resources for the organization. A majority of CEOs stated that their IT budgets for 2015 will be increasing. Using the survey results an outline, consider the following points from an ITAM perspective.
CIOs are vital
CIOs weren't always considered valuable to an organization. In the not too distant past, CIOs (along with IT Asset Managers) were thought of as a necessary expense to be competitive in the business environment. That view has changed. The survey shows an overwhelming 93% of CEOs view their organization's IT department will have a critical role in 2015.
IT is delivering ROI
As mentioned above, CEOs felt that IT and CIOs had become expensive overhead. The cost of equipment, support and maintenance may not have exceeded the business value IT produced, but was just part of basic business functions. Hardware and software were viewed as not that different from paying the rent on office space. Today, 51% of CEOs feel that CIOs are "on par" with ROI expectations and 36% are exceeding those expectations. Added together, an 87% of CIOs are now seen as producers of ROI for their organizations.
IT is responsible for ROI generation
Since IT was traditionally viewed as a cost of doing business, the idea of the department generating sustainable ROI year over year was not a common expectation. CEOs now feel that only 5% of IT departments are not responsible for ROI generation. This dramatic shift is due in part to IT Asset Managers as they prioritize the organization's business objectives, close process holes and offer the services necessary to support the organization's goals such as governance, accountability, savings and risk reduction.
The CEO vote of confidence
According to the survey, 98% of CEOs trust their CIO and tech leadership to properly invest budgetary dollars in a way that will promote and grow the organization. Developing that confidence means that there is reasonable transparency into the actions of IT and how it relates to the needs of the business. Both the budgetary confidence and operational transparency in IT rely on IT Asset Management. Since the role of IT Asset Manager has become more prevalent across organizations, the trust in the IT departments by CEOs has sharply increased. Although ITAM cannot take all of the credit, there is definitely a direct correlation between the increase in business-level accountability and the presence of an ITAM program.
While the data points in the survey were asked about IT in general and CIOs specifically, the positive results mentioned all relate to goals that IT Asset Managers help achieve. With the growing acceptance of IT Asset Management as a mainstream role, there is a marked mention of CIO success in the areas where IT Asset Managers contribute. Our impact is being seen and, as we expand and mature our roles and programs, we can look forward to making a difference for IT and the organization.
Dennis McCafferty, IT Emerges as a Key Business Player – CIO Insight http://www.cioinsight.com/it-news-trends/slideshows/it-emerges-as-key-business-player.html/
Modis CEO Survey 2014, IT Scores an A+ with CEOs, Business Owners http://www.modis.com/~/media/adeccogroup/brands/modis%20brand/usa/media/downloads/surveys/Modis-CEO-Survey-Sept-2014.pdf/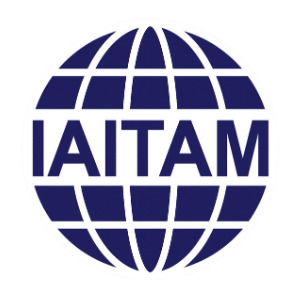 The International Association of IT Asset Managers (IAITAM) is the largest organization providing education, certification and thought leadership to the management of IT as a business. IT Asset Management is the management of hardware, software, mobile and other technology to maximize the value to the organization.