Clouds and Mobile Devices Create Challenging Times for ITAM
The focus this month is on Asset Identification and Documentation Management, two Key Process Areas (KPAs) in the IAITAM Best Practice Library that are currently under siege from changes in technology.
For those managing software, the shift to vendor clouds introduces new contractual language and new ways to track assets. If the organization has critical applications installed in the cloud, then managing that software is more important than ever. Make sure that maverick department heads bring you into the loop early in the process to prevent unnecessary costs and significant risks. While we have to learn new ways to manage and identify the software, our experience and attention to critical details can make the difference between success and failure. Of course, Software Asset Managers have dealt with many changes in the past, particularly with software licenses, but the confusion in cloud models and the rapid movement to these technologies prior to stabilization and standardization is going to make Software Asset Management challenging in the near term.
Hardware Asset Management is facing a different challenge from the wide portfolio of small but powerful mobile devices. As Ed Cartier explained in his ITAK article earlier this year (Volume 6, Issue 2), pad computing and other similar devices are stepping up the complexity surrounding mobile management. The market demand begins with the home market, but business users are already clamoring for apps to take advantage of the unique and convenient access methodologies available. I carried a pad computer to Paris, France last month when I attended the latest ISO/IEC 19770 meetings and enjoyed the small size and the ease it brought to staying in touch. Managing and securing the wide variety of devices is going to be difficult in the short term since many of the devices have functionality prioritized for home users and not the business user. Security, tracking and appropriate use are some of the issues that are the most difficult for any mobile devices and the next 12 months will definitely push the policies and processes in new ways.
With these types of changes, it is no wonder that the demand for IT Asset Management certified professionals is growing. Always a global organization, demand for regional offerings has inspired IAITAM to expand the number of offices. IAITAM has opened an office in the UK to provide services to the UK and EU and another office in Tokyo, Japan. This issue of ITAK features an article from John Lovelock, UK and EU Managing Director. Takeshi Takeuchi, Managing Director of the Japanese office will have an article in the July issue of ITAK.
This expansion is for our customers to help cut down on travel expenses and to provide regional offerings. For me, it has been a thrill to see IAITAM grow, both physically and in what we provide to our profession. I am pleased to welcome John and Takeshi; their experiences are new assets for IAITAM!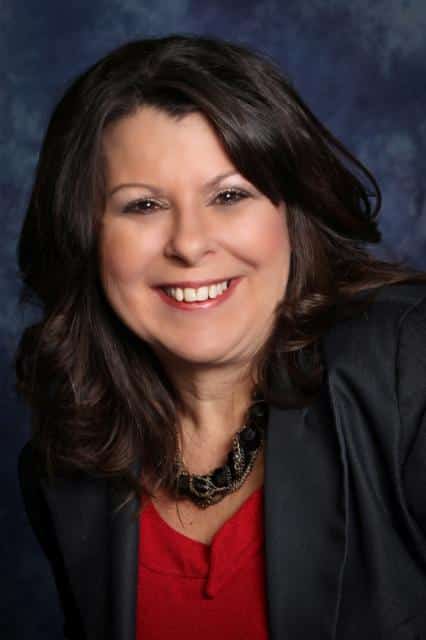 Before founding IAITAM, Barbara held key positions in both the financial and consulting sectors. Barbara has implemented and supervised asset tracking projects, discovery tool implementations and has been brought in as an industry expert to consult major savings and loans, universities, manufacturers and high tech industries throughout the United States. Barbara has also, successfully represented corporations in negotiations with compliance agencies for software violations. Barbara has implemented and designed disaster recovery programs for professional software testing and storage facilities including, but not limited to, off-site storage facilities, and has helped over 200 companies before forming IAITAM and successfully implemented improved software and hardware acquisition programs. As President and Co-founder of IAITAM, Barbara brings over a quarter century of industry knowledge and experience to the management of IAITAM, and provides key guidance and the entrepreneurial spirit to its staff and members.