Computers for Refugees: How We Do It!
For almost five years, we have been providing donated computers to refugees here in the greater Lancaster, Pennsylvania area. You may know the BBC declared our area the refugee capital of the world back in 2017 and Daniel Gingrich and myself are privileged to have started this organization that continues to give beyond what we could have ever imagined! Here are some of the details:
It all started with volunteers. I had been volunteering with computers almost since I got my first PC in 1996! Although I had a Commodore Vic 20 and later 64 in the early 80s, sadly the power supply gave out by middle school and my brother sold them at a yard sale (how I wish I had them now!). During my first job after college working with adolescents in mental health, a colleague sold me his used AST 486 for several hundred dollars (a real bargain) and I found a used CRT monitor for $75 (also a bargain, at the time).
Between 1997 and 2001 I lived with my parents in the eastern panhandle of West Virginia in the town of Romney. There was not much else to do outside of work other than be online and I got some books and learned how to fix computers (did I REALLY need to upgrade the BIOS chip for $60 in that old AST for Y2K???). As I am an extreme extrovert, this naturally led to me helping others with their computers (once I overcame some costly beginners mistakes…ALWAYS turn off the power on a desktop!!!).
A few years before when I was just starting pre-school, Dan was getting his undergraduate degree using a real, life, brick-and-mortar library and a non-digital typewriter. Thirty years later as he finished his master's degree, he only went to the library a few times using a computer and taking online classes. This digital transition set the groundwork for how we help bridge the digital divide at Computers for Refugees!
We both came together in 2017 to found this organization. Dan and I had met through my spouse's first job after we were married in 2009 at Immerse (formerly Millersville International House) but never really connected until he worked just a few blocks from our house. He referred a few of his students to purchase used computers from me and then I was offered to pick up a donation of used equipment at a law firm in Philadelphia which led to our start!
From that humble pile of computers, we started loading Windows 7 and 8 and later 10 on used systems! In recent years, thanks to the help of a Linux expert, Charlie Kreider, who read an article about us in the local paper, we have been able to load Mint onto systems that don't function efficiently with Windows 10.
You're probably wondering by now "How did you distribute this computer?" Well, we have people and more importantly organizations. I'll detail three here: Alpha & Omega Community Center, Church World Services, and Union Community Care and I'm happy to share about all of them if you contact me!
Alpha & Omega Community Center (AOCC) is our homebase! Dan has taught ESL there for a number of years and we started out there! During the pandemic last summer, they built a secure room where we can store our computer equipment. They have been very supportive and provide space, internet access, handle any financial contributions, help promote our mission and are the overarching 501c3 that our organization falls under.
Church World Service has the longest history of refugee resettlement agencies here in Lancaster County. I first started volunteering with them to help with computers when I moved back here 15 years ago. As Computers for Refugees they have not only provided recipients for computers but have also provided donations! During some of the more challenging recent years for refugees in this country, we have continued to work together to provide the best, working equipment together and have a very strong partnership.
Union Community Care is not only my family's medical home but I have been privileged to serve on the board these past five years. Outside of that, Dan had been making contacts through their educational partnerships with our local community college and we have been able to donate computers to several refugees and others who are in the medical profession.
We have a joke locally about how frugal folk invented copper wire…by stretching a penny (back when they were solid copper…) At Computers for Refugees, we do the same.
We have been able to utilize the Windows licensing on the machines or purchase additional licenses through TechSoup for a low cost. Thankfully, most machines donated may just require a RAM upgrade, need a new hard drive (we have had some SSDs donated, which speed them up quite a bit), or worst-case scenario we can salvage them for parts before recycling at the local municipal hazardous waste facility. As mentioned earlier, Linux Mint has been the most user-friendly flavor and we have an expert volunteer loading the older, slower machines. Just last week we received a donated laptop, the exact same model my wife owned (running Windows XP) when we met in 2007. It was new in 2006. Even with just 1GB of RAM it runs great with Mint!
Other free software resources include Duo Lingo (language learning), Libre Office (productivity), VLC Media player (to play DVDs and other media) and others. There are also a number of websites Dan bookmarks, such as English Club, USA Learns and Khan Academy (no, not THAT "KHAAAN!" For you Star Trek fans…)
Thanks so much for taking the time to learn more about what we do and may this inspire you to see how your resources (hard and soft) can be used in new and exciting ways! We are available to answer any questions via email and to learn more, come to our session at IAITAM ACE in Nashville October 2021!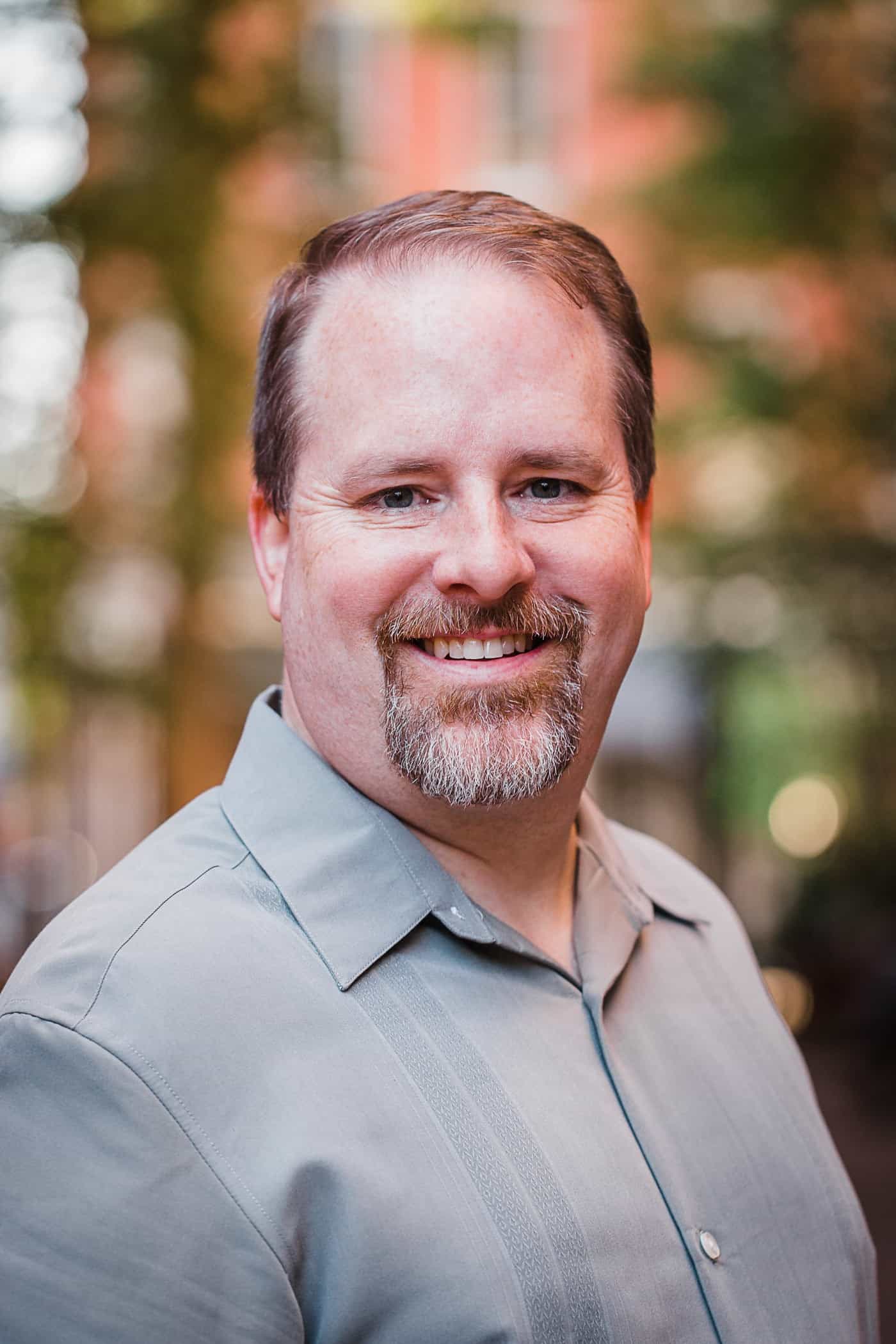 Stu Metzler works for Techno Rescue. He co-founded Computers for Refugees, merging his love of people and technology. He and his family hail from Lancaster, PA where he serves with several non-profits. He is looking forward to meeting you to network.