Congrats! You've got your IAITAM Certification…Now What?
I remember receiving my first certification from the IAITAM organization, CSAM (Certified Software Asset Manager), I felt proud, accomplished, and excited. I was fired up and armed with new useful information, and I was going to return from my training, ready to whip my organization into shape, ensuring we were compliant and doing what was best for the company. Not to mention, save them from unnecessary software licensing spending, and outdated maintenance renewals. Once I passed my exam, received my certification I knew that I was unstoppable, until…I was stopped.
Suddenly, I was faced with the insurmountable task of "whipping" a very large, set in their ways, organization into shape, for their own good mind you. Yeah, I knew it all, and I was on a mission to accomplish this goal and everyone was just going to fall in line and follow my lead, after all, I knew what I was talking about, and I could prove that my way was the right way. I thought that they would miraculously see that the knowledge I was sharing, should cause them to pause, examine and realize for the past 40 years, they were doing it wrong and that it was in their best interest to change course. Surprisingly, that did not happen. I learned quickly, that although my knowledge and advice was sound and needed within the organization, there was an art to invoking change, and that it couldn't be done by being a bull in a china shop, or in a vacuum, or during one meeting. There are multiple steps required to obtain and build a solid foundation of support from all the stakeholders. All the stakeholders include more than just the IT Asset Management (ITAM) team, it may also include the subject matter experts (SME) for the deployed assets, contract management, procurement, sourcing, suppliers, security, legal and maybe a few others, depending on the structure of your organization.
As certified IT asset managers, we are equipped with knowledge that will undoubtedly help any organization with the management of their Software and Hardware assets, as well as the best practices of how to manage the asset's lifecycle. But with this knowledge comes a responsibility to not only inform the organization but to educate the stakeholders on the most efficient way to establish a program to help with the daunting task of asset management. As well as reassuring the SMEs, who have been "managing" their assets themselves for years, that you are not trying to "take over" their responsibilities, just that you desire to help with the task of asset management. When I embarked on "helping" the company's SME's manage their assets, I received strong opposition to my request for asset historical information. My communication plan was not thoroughly thought out and was not well received. After months of trying to be heard to get their support, I finally set up a meeting with them and explained to them my purpose and that my only objective was to help them manage their assets. The conversation was not scripted, nor was there any agenda, it was an open forum, which allowed them all to express their concerns. It was a fruitful conversation, and I finally received support from one group of stakeholders. Once the SMEs understood the ITAM role, they became one of my strongest supporters, simply because they appreciated the help and understood the benefits of asset management, and together, we established a central repository. They no longer had to manage a spreadsheet of their licenses, nor did they have to remember when the maintenance was due, or if they were adhering to the agreement. The help of the ITAM team (team of me) was a relief in an area that was overwhelming to most of the SMEs. So, you would think that with their support, I was on my way, not so much. Establishing an ITAM program is more than the ITAM team partnering with the asset SMEs. We encounter multiple departments in our efforts to help the organization better manage its assets, so, we need to include all the stakeholders affected.
I shared my initial experience, in order to help you understand that receipt of your certification is the first step to establishing an ITAM program. You must keep in mind how many different departments will be affected by implementing an ITAM program and create the necessary partnerships to ensure it is successful. Remember what you learned during your training, every program requires a solid foundation, don't begin to build your program in a closet, invite others to take a seat at the table and make sure they are abreast of any changes or hurdles along the way, since some of them may have the ability to help remove any roadblocks. Success is impossible without executive support, although acquiring leadership support can be a difficult task for some people, especially when they are new to IT asset management. If you are not comfortable speaking to leadership, have a 30-second communication plan (elevator pitch) established, including statistics, preferably the organization's statistics. When you return to the office after your successful training, gather the necessary deployment information and review your installed assets, versus what the organization owns, document any obvious discrepancies. This exercise will give you vital information and statistics for your elevator pitch, and it should help to ensure that your message is well received. Make sure it is effective enough to provoke thought about how beneficial an ITAM program could be for the organization and be bold enough to ask for a follow-up meeting.
I hope that by sharing this it will help you to understand how you can successfully begin to establish an ITAM Program within your organization. As well as, how important it is to communicate and educate leaders to get executive support, and the need to involve all your stakeholders early in the process. As you move forward with the establishment of your program, keep in mind the three core processes for your program's foundation, and they are Program Management, Communication & Education Management, and Policy Management, because a strong program is only as successful with a strong foundation.
Wishing you well in your ITAM journey!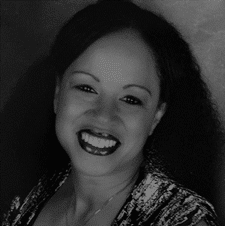 Andrea Anderson is the Managing Director for Xcite Consulting, LLC.