Consolidation Adds Value – Vendor Consolidation Establishes Value and Win-Win Relationships
Vendor Management, what is it and who within the organization actually does it? Without answers to these questions, organizations find it difficult to effectively manage their vendors much less take advantage of consolidation, get the best possible value for their purchases, establish clear channels of communication or create that ultimate win-win relationship we all strive for with our key vendors. For IT Assets, the ITAM Program takes on the responsibility of managing those vendors deemed key to its operation. Many organizations have designated groups internally to deal with vendor relations, and IAITAM strongly urges that ITAM play a strong role in those management efforts for IT vendors.
This month's article will focus on the vendor consolidation process for your organization. Of course this assumes that you have Vendor Management policies and processes in place in order to take full advantage of this opportunity. This Quick Success Project (QSP) will yield benefits for the organizations in terms of savings down the road. By having a strong core of key vendors to choose from, the organization will be able to negotiate more beneficial contracts for the organization, take advantage of volume purchasing options which may have not been available in the past, and will have a smaller group of vendors to manage. These savings, comprised of both hard and soft dollars, will prove to be indispensable to the organization once they come to fruition.
Vendor Management in a nutshell
Vendor Management defines attributes of maturity in how well you are communicating with, leveraging and negotiating with your vendors. Strategies for success include assigning vendor managers internally, following a documented communication protocol and building a library of interactions. Business strategies for lease-versus-buy, outsource-versus-retain, and global consolidation are encompassed in these processes.
QSP – Define Vendor Consolidation Process
A vendor consolidation process is an ongoing review of vendor performance, products, services, and the value they provide to the organization. Vendor consolidation is not a one-time project and needs to be treated as an ongoing process within your ITAM Program.
Needs and requirements change based on the business drivers of the organization. As those needs and requirements change, there will be a need to review which vendors will be managed and at what level. Continuous review of your managed vendor list is critical to your vendor management process.
Understanding what your vendors offer in terms of products and services, will enable the Vendor Management Key Process Area to be prepared as business drivers evolve. Retaining the historical data on vendor performance and the value they provide to the organization will enable the Vendor Manager to be prepared when the need for change arises.
Impact, benefits, and outcomes of this project to the ITAM Program and the organization
Reduces vendors to be managed
Provides an avenue for added value to the organization
The reduction of vendors that are managed within your organization will provide an avenue for added value by allowing the organization to participate in volume purchases, open communications with the managed vendors to better address the true needs of the organization, and a stronger negotiation position.
Provides focused range of products/services
Reduces variation of product and service quality
An organization with a decentralized ITAM management environment usually results in duplication of services and products along with added cost. Most organizations who either have had, or currently has a chaotic ITAM program will find savings once they start to implement an ITAM program based on best practices almost immediately on duplication of products or services.
Enables building of strong relationships
Increase value provided by vendors
Vendor consolidation will build strong relationships with the vendors that are managed. This will increase the value provided by the managed vendors to the organization. The vendors that are managed moving forward will fully understand the goals and need of the organization as it pertains to their deliverables. To attain an optimum relationship with your key vendors, you must provide an open communication line with the between your organization and the vendor.
Managing your vendors produces significant savings and true value to the organization. As with all ITAM best practices, Vendor Management is critical to attainment of an optimal program. Vendor Management not only provides value back to the organization, but it establishes a level playing field for your vendors. Through documented communication channels, scheduled evaluations and open and honest communications, your vendors will benefit which can greatly ease tensions at times when dispute resolution is necessary and problems occur.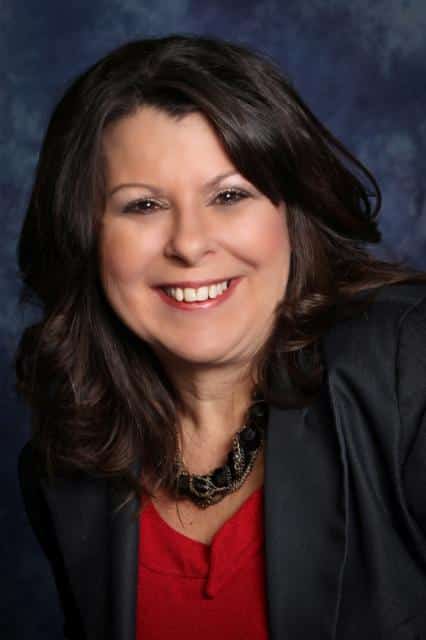 Before founding IAITAM, Barbara held key positions in both the financial and consulting sectors. Barbara has implemented and supervised asset tracking projects, discovery tool implementations and has been brought in as an industry expert to consult major savings and loans, universities, manufacturers and high tech industries throughout the United States. Barbara has also, successfully represented corporations in negotiations with compliance agencies for software violations. Barbara has implemented and designed disaster recovery programs for professional software testing and storage facilities including, but not limited to, off-site storage facilities, and has helped over 200 companies before forming IAITAM and successfully implemented improved software and hardware acquisition programs. As President and Co-founder of IAITAM, Barbara brings over a quarter century of industry knowledge and experience to the management of IAITAM, and provides key guidance and the entrepreneurial spirit to its staff and members.