Continuing the "Weather Report" on Cloud Computing
Software Asset Management is in growth mode, according to our feature article by Pat Cicala on the software supply chain. Pat lays out how software acquisition reached its current level of confusion and complexity and drives home that cloud computing is going to be a strong force for change in acquisition. In general, cloud computing is a tipping point for SAM, creating an unmanageable level of confusion in SAM processes burdened with decades of unproductive steps. I believe the adoption of cloud computing technologies will have a ripple effect throughout SAM that is only starting with acquisition.
Of course, the impact of the changes to the profession depends on how quickly SAM professionals adapt their scope of responsibilities to include cloud technologies. Those individuals reluctant to ask questions and step up to help their organizations make good choices while providing a realistic view into the governance and cost issues are going to become superfluous over time.
The biggest change is expanding the SAM program to manage software off-premises. That software requires the same diligence to policies, usage, financial management and contractual management, although the answers to the questions may differ from what is in place today. For instance, making sure that the legal agreement clearly describes the steps necessary to move to the new platform or to terminate the relationship is even more important in software used off-premises. The Software Asset Manager routinely considers the consequences of change to other departments such as security, audit, governance and business continuity and can bridge the information gap during selection and implementation.
The Software Asset Manager is familiar with the issues that arise from new and un-standardized technology, particularly paying attention to measurement, usage and transparency. An experienced Software Asset Manager is the best candidate for insuring these aspects of asset management continue to deliver tactical and strategic information to the organization. Takeshi Takeuchi's article on Software as a Service (SaaS) makes this point clearly, providing examples of pitfalls that require the insight of experienced Software Asset Managers as well as service management professionals. As Managing Director of the IAITAM office in Japan, Takeshi is helping to clarify cloud opportunities, along with the questions and the concerns that Software Asset Managers should be addressing.
I strongly encourage all of you to attend the IAITAM Conference and Exhibit (ACE) in Las Vegas October 12-14 to broaden your horizons on cloud computing along with a fresh look at hundreds of topics and vendors within a few short days. The conference is one-stop professional "shopping" at its best!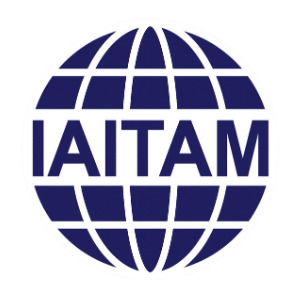 The International Association of IT Asset Managers (IAITAM) is the largest organization providing education, certification and thought leadership to the management of IT as a business. IT Asset Management is the management of hardware, software, mobile and other technology to maximize the value to the organization.