Don't Forget Documentation! – QSP: Defining the Documentation Criteria Requirements
Documentation Management, the most neglected of all the Key Process Areas, but perhaps the most important when it comes to an audit, is the focus of this month's Quick Success Project (QSP) article. Software and hardware vendors and governing bodies across the globe all contribute to the terms and conditions that consumer organizations must adhere to with respect to documentation retention and necessary forms and purchase artifacts to archive.
Having an electronic document management system in place though reaps rewards to the organization beyond compliance. Two such examples are; the time savings realized for employees requiring access to those documents can be measured in man-hours and second, the ITAM team, in conjunction with legal and other supporting groups, can establish standard terms and conditions for vendor contracts based on searchable documentation. The list is vast, but there is one task that must be undertaken before any of these benefits can come to fruition.
Before undertaking the task of implementing an electronic documentation repository for your IT assets, which can be a tremendous and time consuming effort, the ITAM must consider the artifacts that their organization should include in their documentation repository and the guidelines surrounding each of those items.
Let's start by defining what IAITAM has deemed as a working definition of Documentation Management, one of the Key Process Areas of the IAITAM Best Practice Library:
Documentation Management: Document Management encompasses management capability for all IT asset-related documents throughout most of their life-cycle, from request and acquisition onward. This discipline includes management of contracts, proof of purchases, and all software licenses including certificates of authenticity ("COAs").
As I stated above, before undertaking this daunting task, you must first determine what documentation is to be included in the repository and what the standards are for managing and annotating the stored documents.
QSP – Defining the documentation criteria requirements
Description: Documentation criteria will provide the detailed information that is required from the documentation. These requirements will assist in the process of electronic documentation management. Documentation standards will ensure accuracy in the Documentation Management systems.
The purpose of the QSP; Defining the Documentation Criteria Requirements, is to ensure that the records are uniform, conform to established standards, accurate, valid, and accessible. One major challenge with any documentation repository is the lack of consistency between the documents. For example, invoices vary greatly from vendor to vendor as do contracts. In any document management system, the greatest challenge is to limit this variation so the content can be searched and categorized in a uniform fashion. This is achieved by establishing standards for the syntax and the semantics for each document type. Placing a contract in a document management system without applying standards runs the risk of making the document unusable or inaccessible. Assigning a contract number at this stage makes the contract easier to find, and as well, can then be associated with an asset via the assigned contract number. Identifying vendor name, important dates, summary, and service or product names, now make the contract even more available to those needing access to this type of data across the enterprise.
What we are defining here is metadata. Metadata is data that describes data, and has been at the forefront of successful information management for years. It is an important requirement for your document repository to ensure that information stored within is accessible.
The accuracy of the information in your repository is also extremely important. The value and frequency of use of an information repository perceived to be inaccurate, drops dramatically. That is a very important statement. People tend to shy away from equipment or processes if perceived to be inaccurate. Imagine having to use a calculator that sometimes gives inaccurate final totals. The equipment can't be trusted and should be disposed of. Along the same lines might be the analogy of a filing cabinet. Without some organization to the filing system, you are left with a cabinet full of paper used for storing documents, but rarely used for retrieval due to the fact that there is no usable filing or retrieval system in place. Any ability to quickly search the cabinet is hindered and limited at best, to the person who maintains the files.
Now apply this line of thinking to documents that are placed into your repository without established standards. If your repository is supposed to contain all invoices that are marked as paid, but only half are actually marked as being paid, then your repository severely lacks the integrity required to be trustworthy by those who use it and this could severely impact the organization if an audit were conducted. This implies that a process is necessary to validate and verify the quality of all documents placed into a repository. The implementation of the process will vary greatly depending on your tools and organizational standards, but with proper planning and due diligence, a process that ensures the accuracy of your repository can be achieved.
To establish the criteria for documents, start by classifying all documents to best suit your needs. For example, contracts, proof of purchases, certificates of authenticity and invoices are types of documents. From there, identify the fields you want to search within each document type. For example, vendor name on invoices. Then establish the criteria for considering the validity of the document. For example, an invoice is a valid document type, but an invoice marked paid is a valid proof of purchase document type, and a valid invoice document type.
Taking the time to establish criteria for documentation before implementing a document repository will reap major benefits in the future. All of the extra planning and effort is necessary, because accuracy is crucial to any Best Practice IT Asset Management program.
Impacts, benefits, and outcomes of this project to the ITAM Program and to the organization:
Ensures standards on all documentation, which will enable accurate input into electronic database
The accuracy of the information guarantees the usefulness of your database. As discussed earlier, the reliability and search-ability are also critical to effective database design.
Provides input from cross functional departments on needed documentation which will ensure all organizational needs are met when recording information
Rarely, if ever, does the IT Asset Management Program own all of the documents necessary to support the entire effort. Many times, legal will own the contracts, IT will own the warranty and service documents, and accounting will own the proofs of purchase. By establishing criteria for documentation, the process will prompt the IT Asset Manager to discuss the purpose of the criteria with everyone who touches the document or has access rights. You will also identify how the documents need to be accessed. For example, the help desk group wants to know if there is a warranty on a laptop in for service. What search criteria would they need to locate this information in the most effective and efficient manner? This is the type of descriptive data that needs to be available to all who are authorized for access, in a methodical and expeditious manner.
Provides clear understanding of requirements, and establishes criteria which will supply all individuals with specific information on what must be recorded
Once the criteria have been established, and all parties agree to the criteria, you can then count on those who contribute information to do so in a meaningful, standardized and accurate manner. For example, accounting will always verify the vendor's name, and will indicate payment made on the invoice which is a sample of many standard actions that potentially meet established criteria.
Established criteria as noted above and getting the buy-in to support your process efforts is step one. Subsequent steps include automating the process which proves to be the best way to assure people are adhering to the standards established for the document criteria.
An automated, standards-based Documentation Management process can reap many rewards for the organization from ensuring adherence to compliance regulations to significant time savings and cost reduction for your internal staff across many groups within the organization. Having the proper documentation criteria established before undertaking implementation, is the only means to create a usable and searchable system which permits downstream hard and soft dollar savings and benefits back to the organization.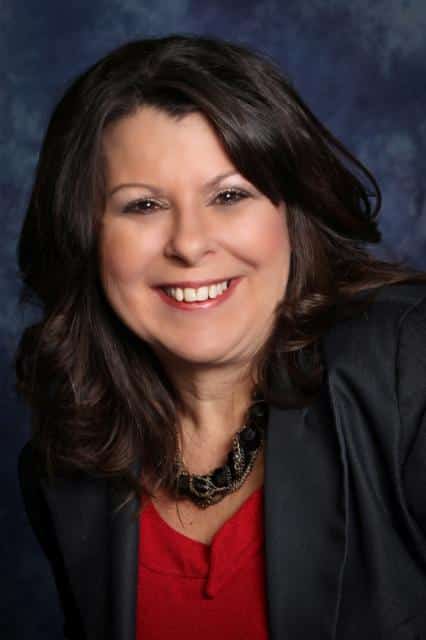 Before founding IAITAM, Barbara held key positions in both the financial and consulting sectors. Barbara has implemented and supervised asset tracking projects, discovery tool implementations and has been brought in as an industry expert to consult major savings and loans, universities, manufacturers and high tech industries throughout the United States. Barbara has also, successfully represented corporations in negotiations with compliance agencies for software violations. Barbara has implemented and designed disaster recovery programs for professional software testing and storage facilities including, but not limited to, off-site storage facilities, and has helped over 200 companies before forming IAITAM and successfully implemented improved software and hardware acquisition programs. As President and Co-founder of IAITAM, Barbara brings over a quarter century of industry knowledge and experience to the management of IAITAM, and provides key guidance and the entrepreneurial spirit to its staff and members.