Electronics Disposal Then and Now – Disposal Practices Mature in a Healthcare Case Study
The Recent Past
Let's take a look back in time. In the mid to late 90s, electronics recycling was like the Wild West. Were computer and other electronics recycling a viable industry? Those at the forefront of the industry suspected that it was, and were they ever proven correct. It was estimated that from 1997-2007 that 500 million computers would become obsolete in the US. Some estimates put the value of the electronics scrap industry today at adding approximately $5 billion to the US economy.
You had the "junk" guy with the pickup truck hauling equipment away, the employee who knew someone who knew a group that could use the equipment, individuals who set up operations in their garages, and other entrepreneurs who expanded existing operations to incorporate what would become a flood of equipment. There were very few "legitimate" recyclers – those with documented processes and procedures in place. And certifications- what certifications and why were they necessary?
There was no such term as IT Asset Disposition. Common terms for the computer and other equipment to be retired were e-scrap or e-waste. Companies partnered with scrap/junk yards. You would see grungy and, for lack of a better term, truck drivers walk into a hospital or other business to pick up the equipment. Not a sight you would expect to see walking into your clean, business environment. It seemed that every time you turned around, another recycler crawled out of the woodwork. (Which is an odd expression – have you actually seen something crawl out of the woodwork?) Anyone with a computer could print a "Certificate of Recycling," and voila! You were a computer recycler. Many companies would accept this certificate and feel comfortable that their equipment was being handled responsibly. What they didn't know is that 50-80% of e-waste was being shipped overseas for less than ethical processing. Economics certainly made it cheaper to send equipment to countries such as China, India and Pakistan.
Progress
The industry has come a long way since then. The documentary "Exporting Harm: The High Tech Trashing of Asia" released by Basel Action Network and Silicon Valley Toxics Coalition in 2002 really brought to light the environmental problems created by improper disposal. This furthered the need for end-users to really look at the recyclers that they used. Companies began visiting and auditing their recyclers. No company wanted to see their name plastered on TV or any news article related to improper disposal or environmental problems associated with such.
As the industry evolved, so too did the focus. Around 2005, data security surpassed environmental issues as the number one concern of many companies, partly due to privacy laws such as SOX, HIPAA and Gramm-Leach-Bliley Act. IT Asset Disposition (ITAD) was born with data security at the top of the priority list.
ITAD involves much more than simply recycling or reselling of equipment. Services have come full circle including logistics, inventory reports, data erasure, reselling, parts harvesting, data destruction, donation, employee sales, end of lease services, etc. ITAD providers often become partners with their customers, making the process effortless for the customer.
Healthcare Case Study
Regarding data security, one industry that has always placed a high priority on it is the healthcare industry, which brings us to a hospital system with over 40,000 users. This particular organization has thousands of facilities and more than $6 billion in revenue. You might think the obvious that a hospital has patient data so data security is a concern. One might also remember that hospitals have a plethora of financial information about their patients, putting healthcare in line with the financial industry (also keen to protect data privacy).
Timing is everything. With large hospital systems, your ITAD provider may also be providing onsite services. Onsite services fell a bit short in this situation, providing an opportunity for a new ITAD provider and recycler to move in. Certification was instrumental in choosing a new vendor. With the advent of two nationally recognized certifications for electronics recyclers, R2 Certification and e-Steward Certification, it is easier for companies to choose a firm that follows best practices in the management of end of life electronics. There still are scores of ITAD and electronics recycling firms, and even with industry consolidation, more seem to appear out of nowhere.
The hospital system interviewed several providers, did a competitive bid and was able to turn a cost into a revenue sharing situation for the ITAD program. Like many large organizations, this hospital system had new, in the box, equipment included in the assets to be disposed. They were able to resell some of this product for a decent return, recouping some of the initial expenditure for such product.
It was very important that the provider shred hard drives – that data security theme again! Handling a broad spectrum of equipment such as rechargeable and alkaline batteries, cell phones and medical equipment didn't hurt either. Transparency for the organization is huge, not as huge as data security but it does rank at the top. Companies want to see data about their equipment, what happens to it, what is the sale price if resold, etc. Building trust between both parties is mutually beneficial.
There are other variables that also affect the ITAD program. One of these is the insourcing of a repair and break-fix operation, leading to substantial savings on equipment servicing. This does lead to less resale of equipment in the ITAD program because equipment may be stripped to fix other machines, which are then put back into service in the organization.
A contract was negotiated and executed. Due to the HITECH (Health Information Technology Economic and Clinical Health) Act, which expanded the scope of who must comply with PHI (Protected Health Information), a Business Associate Agreement was also put in place.
All in all, this is a successful program for all parties involved from an environmental, monetary and security standpoint. PHI is the driver – disposals throughout the entire enterprise must go through the central warehouse, no exceptions. All equipment is ultimately reused within the organization or sent to the ITAD provider for processing.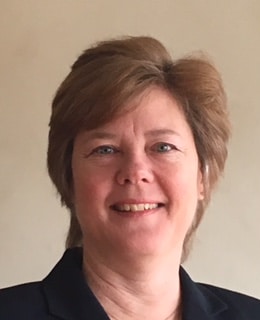 Ann Hughes is the Director of Sales and Marketing for MRK Group Ltd.