Electronics Recycling: Compliance Without Compromise
As the amount of e-waste across the globe continues to grow, secure electronics recycling and disposal is more important than ever.
A recent report from United Nations University (UNU) reveals that the planet produced 41.8 million metric tons of e-waste in 2014 — an amount that could fill a line of 18-wheelers more than halfway around the earth.
Your organization's contribution may include:
Servers, desktop computers and laptops.
Smartphones and tablets.
Printers, scanners and related peripherals.
By design, these devices have shorter lifespans than ever. IT asset disposition is a business imperative. Organizations must stay in compliance with environmental regulations, as well as an increasing number of laws governing the proper disposition of sensitive data that may remain within this equipment.
87 percent of respondents to a 2015 Spiceworks survey said their main goal in disposing of old assets was to reduce clutter. Remarketing and recycling your old IT assets can meet this goal, while also providing the option to retain some of their value.
Remarketing: A Path to Greater Returns
A retired IT asset isn't worthless. You may no longer need it, but someone else may be able to extend its useful life, meaning you can reclaim some of its value However, remarketing IT assets presents a huge potential security risk: What if some of your vital and proprietary business data is lingering inside?
Because of this, it's best to work with an IT asset disposition vendor that adheres to security best practices to make sure your reward comes without risk.
A Secure IT Asset Disposition Vendor Should:
assign a fair market value to your unneeded IT assets
erase data on devices and remove any other identifying information prior to remarketing
cover shutdown/power down, de-installation, removal, processing and resetting to factory defaults
securely destroy or recycle any hardware that has no market value
use the same security and chain-of-custody measures it uses during destruction and e-waste recycling.
Recycling: Save the World, Save Yourself
Two of the best environmental reasons to recycle old IT assets include: keeping potentially toxic materials out of landfills and to recovering some of the raw materials so they can be used again. (The EPA says that recyclers recover more than 50,000 tons of materials from electronics annually). But you should also be concerned about elements beyond the environment. Your e-waste must be recycled by a vendor that conforms to recycling regulations and strictly follows destruction practices to avoid any possible data loss or theft.
To get the job done, you should work with a professional media and IT asset disposition vendor that:
destroys any remaining data on your assets prior to recycling
de-manufactures e-waste into its component parts and recycle each piece in an environmentally sound way
promises to never export or incinerate e-waste or send it to a landfill, at home or abroad
offers clear chains of custody and supporting documentation throughout the process — from pickup at your office to final processing
complies with e-Stewards® standards that outline safe, environmentally favorable and regulation-friendly methods of e-waste disposal.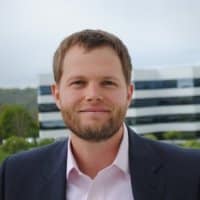 John Sharpe is Director of Product Management for Iron Mountain's Data Management business. In this role, he is responsible for developing and implementing strategies for backup, disaster recovery, archiving, and IT asset management. Creating new offerings that will allow organizations to extract more value from their media, whether new or archival, is central to Mr. Sharpe's work. Mr. Sharpe has over 15 years of experience in engineering, corporate strategy, and product management. He holds a BA in computer science from Boston College and an MBA in finance from Yale.