Ending Dangerous Disposal Processes
The clock is ticking for organizations: their electronic disposal practices are becoming everyone's business. For many years, IAITAM has promoted proper disposal practices, educating and certifying IT Asset Managers who then created better practices within their companies. There have been many successes, with organizations better able to maximize the benefits received from a fully compliant and mature disposal process. Unfortunately, without active enforcement and consequences, some organizations have been slow to give electronic disposal the attention and diligence necessary. That grace period is ending and organizations not in the ITAD or recycling business are making the news.
Since 2011, the State of California has been investigating more than 235 warehouse and dispatch facilities owned and operated by AT&T. They were under investigation for sending hazardous waste to landfills illegally. This included electronic waste such as various equipment, batteries, and other items that were used for installing and repairing telephone, video and internet services. Of the roughly 235 facilities, 13 of them were found to be unlawfully disposing hazardous waste.
This breach has cost AT&T a lot of money. Under a deal struck with the State of California, AT&T has agreed to pay $23.8 million in civil penalties and another $28 million over the next five years to make process improvements to prevent this from happening again.
Lest you think AT&T is the only one, Target was also indicted by the State of California. They had to pay $22.5 million to settle charges it was illegally dumping electronics collected in California stores.
California is certainly one of the most active in this area, although they have suffered setbacks of their own with the massive CRT glass recycling fraud perpetrated by Dow Management in 2013. The takeaway from this information is that attention is focused on disposal because of the scope of the issues. More than half of the US states have recycling laws, drawing in the general public as well as environmental protection groups and agencies. World news frequently includes updates on regulations that influence disposal.
Admittedly, many disposal regulations and best practices have been in place for quite some time and broad organizational responsibility has not been the focus of enforcement except within the disposal/recycling/waste industry. However, the California incidents and others make it likely that, going forward; organizations regardless of industry and location will be held accountable for compliance with the proper disposal regulations.
The positive spin on this situation is that IT Asset Managers are uniquely positioned to proactively reduce the risks to the environment, the organization's bottom line and the organization's reputation. IT Asset Managers have tracked and controlled software licenses, asset deployments, and mobile devices for over a decade, driven by increasing the ROI and the compliance to the many laws influencing ITAM practices. The organization needs that same level of attention applied to the IT asset end-of-life to prepare for external scrutiny.
http://www.forbes.com/sites/heatherclancy/2014/11/28/att-will-pay-52-million-to-close-e-cycling-investigation/
http://oag.ca.gov/news/press-releases/attorney-general-kamala-d-harris-announces-238-million-settlement-att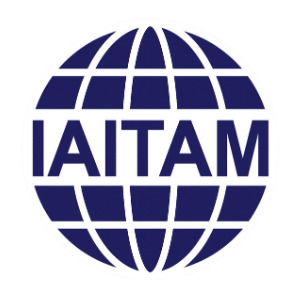 The International Association of IT Asset Managers (IAITAM) is the largest organization providing education, certification and thought leadership to the management of IT as a business. IT Asset Management is the management of hardware, software, mobile and other technology to maximize the value to the organization.