Expanding Horizons – Data Centers – What's in it for IT Asset Managers?
Managing IT assets within the data center is often treated as a separate responsibility, particularly in large organizations. Many professionals performing IT Asset Management (ITAM) duties for hardware and software have extended their IT careers to include the management of assets and, for the data center, understanding the layers required to build and maintain the infrastructure is critical. The roles within the data center for asset management have grown from a side task and necessary evil to an important link between IT and the business operations of the organization.
What We Learn from Mainframe Asset Management
Managing mainframes is one segment of data center responsibility. Historically, hardware asset management for mainframes seemed simple (yep, there is one and there it is!). Complexity came from the responsibility for managing the configuration and collecting the necessary data to financially validate the value received, such as ROI and TCO, against services delivered. Measurement of use and chargeback are mature processes in the mainframe world, allowing meticulous validation. Software license management in the mainframe world has license issues too, as pricing structures and license models change.
Managing mainframes taught IT the importance of business planning and process development in order to successfully grow IT while controlling the costs of that growth. ITAM providers stepped in to offer a value proposition of their own that included a structured method for data collection with a panoply of physical, contractual and financial elements. This data remains the heart of the analyses and metrics for robust financial and usage management for mainframe asset management.
Betting the Server Farm on Technology Changes
Server asset management did not follow the same path. Often distributed throughout the organization, servers were often treated as "owned" by departments. Applications were segregated by physical server boundaries to avoid issues. Both of these practices have changed, as server technology such as blades led to enormous servers that serviced many applications and required the environmental controls found only in data centers. The push for efficiency and tighter financial constraints inspired the adoption of server virtualization, which spread like wildfire as the economy dipped. Data centers were again prioritizing hardware asset management, at least from a tracking perspective. The first goals included identifying and removing servers that were no longer needed and working with an IT Asset Disposition (ITAD) vendor to either resell or dispose of the server. Since that first rush to virtualize, the longer term changes to hardware asset management are apparent, such as:
Inability to physically tag servers easily
Physical server assignment to a department typically no longer a valid data element
Extension of responsibility to include cooling equipment and racks
Rapid implementations with planning limited to technical aspects and only belated attention to the business management of the assets
Data centers have also focused on green initiatives in order to better manage power consumption and costs as well as take on environmental responsibility. Data center design is changing, as density and efficiency become the words to describe the CIO's goal. This goal will impact the hardware chosen as well as the configuration, including cooling equipment choices through the computing architecture (such as an internal cloud) chosen.
In addition to exploiting new efficiencies within the data center, vendors are banking on organizations moving some services out of their own data centers and into the vendors' services. SaaS (software as a service) is the tip of a big iceberg loosely described as cloud computing and a plethora of computing models, including grid computing and IaaS (infrastructure as a service). In these cases, the technology savvy of the Hardware Asset Manager will be stretched to the limit, asking the business questions about costs, services, termination consequences and more. Hardware Asset Managers are a good choice as the liaison helping to clarify sustainability and governance issues.
Software asset management for servers has gone through the same rollercoaster of change as hardware asset management. Struggling to discover software across server platforms was already an issue for Software Asset Managers as was the size of the software budget. The changes in technology brought software licensing to the forefront, as providers and companies struggled alike to figure out how to determine if there was adequate licensing and how that software should actually be licensed. The pressure on software asset management has definitely grown as expectations for savings from the changes are reeled back in by increasing software costs. Software providers have the disparate desires of capturing the market while enjoying the increased revenue stream from the new value that is being provided.
The one characteristic that unites the recent spate of technology opportunities is that they all deliver value by removing barriers in order to use hardware and energy more efficiently. Applications and databases can be automatically moved within a cluster of servers. Configurations are more liquid, with virtual images coming and going in a short period of time. From a licensing perspective, old models such as licensing by size of physical server are no longer adequate since the software can be on one or many virtual servers on that physical box. Important software license models are in a state of flux, with each vendor choosing their own method. Software Asset Managers are struggling to make good choices based on limited information while these technologies grow and change.
The changing technology also means that it is likely that there are new layers of software to be licensed. Software Asset Managers should work closely with IT and the Hardware Asset Manager and ask plenty of questions about the technology's software. Ideally, the Software Asset Manager is included in the discussion with the vendors directly and can benefit from the questions asked by security and the infrastructure team. Unfortunately, anecdotal stories describe vendor consultants leaving after a new configuration without mentioning licensing and a vendor review or audit announced within weeks.
During times of innovation, it is common to find that these technology changes are proprietary, with differences in capabilities, terminology and structures. Navigating the technology changes from a software perspective will remain the "wild west" until it is clear which technology is the most successful and standards are accepted and deployed. Customer pressure must focus attention on the development of measurement as metrics are incomplete at this time.
As mentioned earlier in this article, not all software and hardware are expected to be part of the organization's data center in the near future. In addition to internal licensing and internal clouds, the use of external cloud services, such as meeting overflow demand, is expected to grow. These opportunities open up a new aspect of maverick purchasing where departments solve their own problems without involving ITAM. Software Asset Managers for the data center will need to take advice from their distributed environment peers and develop relationships with customers so that contractual commitments aren't made without the multifaceted, experienced Software Asset Manager at the side of that executive.
Lessons Learned
To survive these transitions and also have an active role in their success, IT Asset Managers should draw on the maturity of IT asset best practices. The experiences they have had implementing programs as well as the knowledge gathered over time is surprisingly resilient. The twelve key process areas of IT Asset Management best practices as identified by IAITAM rely on an analytical and process approach. The same flexibility that supports development of a program tuned to the strengths and goals of a specific organization is what is needed to navigate through the new technologies. The real issue is to stay ahead of changes and not to allow IT Asset Management to be left behind.
There are three specific actions that IT Asset Managers should implement immediately and especially if your responsibilities include the data center. First, make sure that the value proposition for IT Asset Management is understood. Communicate frequently so that the organization is aware of successes, statistics and savings. Now is not the time for a low profile. Consider joining groups helping with transitions, as well as governance or sustainability task forces.
Second, read up on technology including the commercial aspects. Trends provide us with the opportunity to "what if" ahead of time. Reading about the vendors and watching their advertisements is one way to see the messaging being delivered to upper management. Also, the competitive landscape is dynamic, with plenty of conflict. There will be winners and losers, ups and downs, and pushes for specific technology based on marketing rather than value. This investment of time helps us uncover the practical issues, including the secondary impacts that might not be so easy to see.
Finally, ask questions that help fill in the information necessary to build or maintain ITAM value. It is quite possible that these questions will have to be extensive, rather than a direct "how do I license this software" type. In times of rapid change, the IT Asset Manager will most likely have to develop the answers from fact gathering. Asking good questions gets you invited to the right meetings, especially when seen as a positive force for success.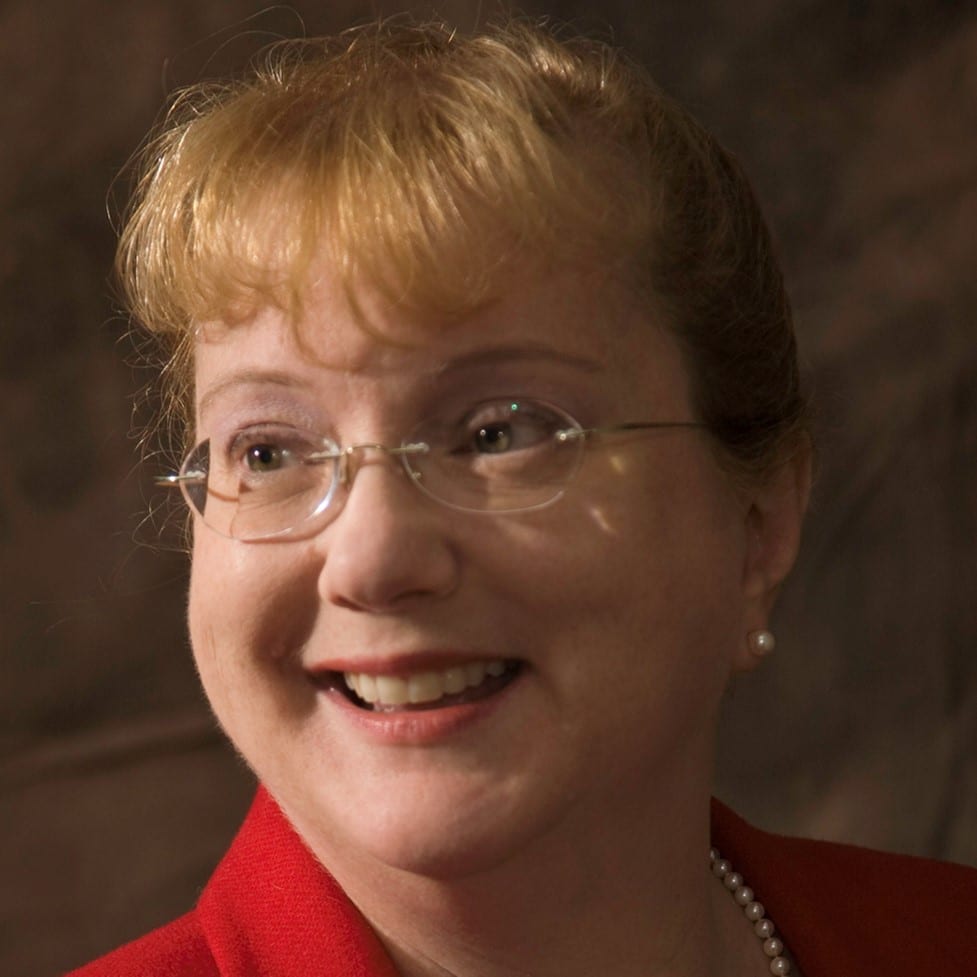 Jenny Schuchert is the Content Director for IAITAM