Firing On All Cylinders – Yes, You Can Fast-Track Your ITAM Program While Achieving Your ITAM Support Goals
By G. Balakrishnan & K. Thanumoni
This article is aimed at sharing the experiences of the IT Asset Management (ITAM) team at BNY Mellon, where we have successfully fast-tracked all phases of the ITAM lifecycle. Key milestones achieved include upgrading procurement systems, tracking hardware assets from point-of-entry to end-of-life replacement and secure disposition, managing inventory data and an accelerated Software Asset Management program. BNY Mellon's ITAM program supports optimal IT investments, expedites audits, further strengthens compliance and risk management and tracks the end-to-end IT asset lifecycle.
How did we do this?
Understand the Environment
IT assets are deployed in a very complex environment today. Data centers are geographically disbursed across the globe, hardware has evolved to cloud-based solutions and BYOD (Bring Your Own Device), software licensing models have evolved, and the overall risks associated with IT asset management have been on the rise. If all of these areas of risk are not properly assessed and mitigated, the situation could easily and quickly become difficult to manage. Our ITAM fast-track program enables us to quickly address these issues.
Set Goals
Plan ahead and define the goals for your ITAM program, keeping in mind that the mission is to track the end-to-end lifecycle and most importantly, showcase the value provided to the company. Important goal setting questions include:
How do you procure, manage and dispose your assets?
Have you calculated the associated costs?
How will you meet regulatory requirements and improve service levels?
These questions will help you train your focus on important aspects of your ITAM program.
Three Areas of Focus
You will discover many issues as you start to plan your program. In the initial phases, process, data and governance are critical from the outset of your program.
Processes: may be disparate or owned by different groups that are doing the same function in multiple locations around the world. Some processes may be manual while others are automated. The discovery phase may lead you to the addition of critical steps in your standard operating procedures that are needed but do not yet exist. The key is to ensure there is one process laid out from end-to-end, with automation as a priority over manual intervention. With automation, process deviation is less likely to occur.
Data Issues: the primary issues range from multiple and disparate sources of data and the non-standard collection of asset information to a lack of or inconsistent data reconciliation procedures and ITAM training for local management.
Governance: among the most common critical issues to be addressed in this area are the lack of a formal, cross-functional governance body and ITAM program and process ownership.
Formulating the Elements of ITAM
Here is a guide to the approach we took to create an asset repository, along with the required processes. We also addressed the key areas that any ITAM program would comprise, and importantly, we were able to do these in parallel with the asset repository project.
Procure: having global locations and numerous business units and processes will make it difficult to capture dynamic procurement detail. With the implementation of a singular procurement system, we moved to a single point-of-entry for hardware and software acquisition.
Receive: not knowing where the procured assets were physically located can trigger audit and security concerns. To address this, we implemented RFID-(Radio Frequency ID) based asset tagging for all assets starting with all servers, network devices and storage in the company's data centers. We have since expanded the program to capture PCs and other hardware from all locations.
Deploy: Configuration management tools may be used for double duty in terms of both asset deployment and source discovery, producing source records for hardware and software assets.
Manage: includes the following:
Normalization – Data entry may not be centralized, as it will result in serious data-quality issues. Tools may be implemented to normalize the data, enrich it with vendor product information and help build a reliable source record or deployed asset inventory
End of Support Life (EOSL) – There is a potential for reputation risk, as well as the associated costs, for incomplete or improper tracking of EOSL products. Damage can be detrimental to an organization, especially when a critical application fails. A critical output of the normalized and enriched dataset are EOSL reports for all products and vendors across both hardware and software assets
Entitlements – A non-centralized procurement process makes it challenging to understand and track entitlement information for major vendors. By building a central repository, entitlements can be tracked via a feed for all related future procurement records
Software Asset Management (SAM) – The above steps support the implementation of a solid SAM program
Retire: What we receive is what we retire. With the implementation of an asset tagging project, assets in the company's datacenters are tracked when they are decommissioned and securely disposed of according to corporate policy and best practices.
All of the steps described can be implemented in parallel with your specific ITAM program goals. The fundamentals of the ITAM model will drive the integration and define the success of the program.
What about SAM?
Software Asset Management (SAM) is a logical next step once you have established a formal ITAM program. Some of the essential elements for SAM will have already been addressed as a part of the ITAM program implementation.
At this stage, you will likely have a normalized asset inventory that has been deployed, normalized purchase orders, entitlements and contracts. You will also likely have information about hardware assets and their lifecycle, and request and procurement processes are in place. It is important to note that software use data can be produced from tools, which can also be used to support asset discovery.
For SAM, you will want to implement a tool that will help you determine license positions and ways to optimize the use of existing licenses across your environment. This will help drive cost savings as you take charge of planning purchases while also continuously managing license positions.
Your focus will need to be on completing an automated IT Asset Management program that integrates data from ITAM, Configuration Management Database (CMDB) and an application inventory system. This will help ensure that the critical data needed to manage IT assets is better managed and easily accessible to key constituents and internal clients.
In conclusion, we have found that we were able to fast-track all phases of the ITAM lifecycle and to successfully achieve our key milestones. BNY Mellon's ITAM program supports optimal IT investments, expedites audits, further strengthens compliance and risk management and tracks the end-to-end IT asset lifecycle.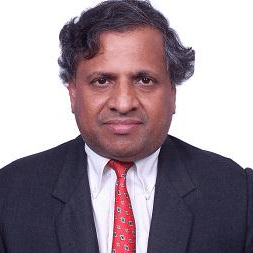 Ganapathy Balakrishnan is the Vice President of Bank of New York Mellon Corporation.