Four Trends That Affect the IT Asset Disposition Process
2017 marks ten years since the very first iPhone was introduced. Since then, innovation in smart phone technology has made dramatic improvements and it is not slowing down. Smartphones have become omnipresent and more advanced, creating a new world of applications.
However, we all know smartphones aren't the only technology affecting business. Within the business environment IT Managers are satisfying increased client demands for processing speed and large storage capacity by configuring laptops and desktops now with both mechanical hard disk drives (HDD) and solid state drives (SSD). Each have their respective strengths.
As these new applications and technologies continue to increase productivity, IT managers face the challenge of having robust IT asset management programs that ensure data is not compromised during the disposal process. Here are a few trends affecting the management of IT asset disposition (ITAD) processes.
Trend #1: Devices are getting smaller.
Over $2 billion was spent on wearable technology in 2015 and that figure is expected to continually increase in the coming years2. Gartner predicts that by 2018, 45 percent of the fastest-growing companies will have more smart devices than employees.3 As more internet-connected devices are used in the office environment employees are provided more access to company data through mobile platforms.
How this affects the ITAD process: A common mistake is assuming all of these smart devices are discoverable. If a device is not powered on and/or not on the network, it is not discoverable and must be tracked manually. Often when replacing laptops the storage drive is pulled from the device. Smaller devices, such as removed HDDs or SSDs, can end up in storage and lost or forgotten. This becomes an issue when data is not archived and wiped properly.
Trend #2: Technology is updated frequently, resulting in shorter device life cycles.
Previously, operating systems were released every 3-4 years and only a percentage of users would upgrade. Upgrades used to involve a cost for installation and it would often cause issues with the performance of the device4. Fast forward to now, operating system updates are rolled out and installed every few months on smartphones and laptops to maintain security and provide updated features.
Eventually these software updates make the hardware outdated and reduce the performance level of devices, leaving consumers with the need to upgrade their devices sooner than ever before, which in many cases is every two years.
How this affects the ITAD process: With upgrades occurring prior to device obsolescence there are more opportunities for reuse and resale of equipment. Because replaced devices are, at times, still in working condition ITAD providers are able to offer more valuable revenue-share options. However new models do impact the resale value of previous versions so turnaround time is critical. This is most advantageous if the ITAD service is efficient and strategic with resale opportunities.
Trend #3: Commodity values are low.
Scrap commodity values have remained low and tend to fluctuate often and dramatically. End-of-life IT equipment is shredded and separated, and commodities of value are refined and sold to manufacturers to be made into new products. Therefore, the e-recycling process is closely tied to the commodities market. Previously the scrap industry was based around commodity-driven business models but this is proving to no longer be sustainable.
How this affects the ITAD process: Driving business based on commodity prices has hurt many in the recycling business. Among other challenges recyclers have been faced with lower-value materials, forcing them to either diversify their business or, in some cases, shut their doors. Verify the credibility and sustainability of your ITAD service to provide confidence that your devices won't be left behind in a deserted warehouse. The expectation that the commodity value will cover program costs is no longer realistic and could lead to selecting an inadequate ITAD vendor.
Trend #4: Data security remains a critical issue for the industry.
By 2020, the World's data is expected to exceed 40 zettabytes which is about 5,200 GB of data for every person on earth5. Security threats continue to be significant when it comes to dealing with data stored in any type of electronic device6. While majority of the focus remains on cyber security threats, physical security breaches are proving to be worth investing time in preventing as well. Many overlook security measures that should take place to ensure data protection during device disposition.
How this affects the ITAD process: As a result of existing data threats, IT asset disposition companies now offer high-level data security services. On-site data destruction options are increasing in popularity as a way for IT managers to guarantee all data is destroyed prior to equipment leaving their site. Some services can offer a variety of data destruction methods including bulk data wiping, degaussing or shredding.
As a developing industry it's important for ITAD professionals and vendors to observe trends and analyze market forecasts. With transition comes opportunity and these changes continue to be a great motive for the industry to innovate and expand their offerings.
A thorough evaluation of an ITAD vendor is essential to ensure appropriate handling of your equipment. Download this guide to assist when selecting your ITAD vendor and ensure your program is aligned with your organization's requirements.
—————————–
Sources:
http://www.pcmag.com/article2/0,2817,2404258,00.asp
http://www.forbes.com/sites/nicoleleinbachreyhle/2016/03/30/the-next-generation-of-wearable-technology-is-what-youd-expect-and-more/#9ec9bd57705b
http://www.information-age.com/3-ways-smart-technology-impact-office-123462552/
http://www.makeuseof.com/tag/7-signs-time-to-replace-old-pc/
http://www.reliant-technology.com/storage_blog/worlds-data-40-zettabytes/
http://www.datacenterjournal.com/countering-threat-physical-security-breaches/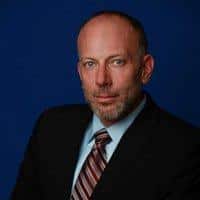 Sean Magann is the Global Vice President of Sales & Marketing at Sims Recycling Solutions.