Generating ITAM Awareness through Shared Knowledge – IAITAM's Best Practice Library Delivers Key Processes
IAITAM's Best Practice Library (IBPL), the ITAM practitioner's guide to an IT Asset Management program, represents the collective knowledge and experiences of the IT Asset Management industry. These best practices are presented in a twelve volume set and through ITAM360, a subscription-based online version. The information, workflows and templates is presented through twelve Key Process Areas (KPAs) that capture the full scope of IT Asset Management processes. The IBPL consists of:
Volume 1: IAITAM Best Practice BluePrint
Volume 2: Program Management and Program Management Book 2
Volume 3: Policy Management
Volume 4: Communication & Education Management
Volume 5: Project Management
Volume 6: Documentation Management
Volume 7: Financial Management
Volume 8: Compliance & Legislation Management
Volume 9: Vendor Management
Volume 10: Acquisition Management
Volume 11: Asset Identification Management
Volume 12: Disposal Management
IBPL Volumes 1-12 Templates, Workflows and Whitepapers CD
In addition to supporting ITAM professionals to build effective ITAM programs, the library is also a great source of information to build awareness of ITAM. Regardless of industry type, size of organization, management structure or organization goals, ITAM is part of the solution. The hard part is relating this relevance effectively. As part of IAITAM's celebration of ITAM Awareness Month, an excerpt from the Acquisition Management volume is offered here to illustrate the value that ITAM brings to the organization. As you read about redeployment, consider how information like this can be used to explain, justify or support your ITAM activities.
Redeployment is the reuse of assets within the organization to maximize the value of the asset and the investment. Redeployment requires inventory controls, data security procedures and lifecycle coordination.
The Purpose of Redeployment
Redeployment allows the savings of budgeted funds by not purchasing items that may already be stored within the organization, but are not in use. Unused leased assets are put to use in a redeployment process by allowing other business units to utilize the assets, and then charge them for the use and maintenance in a chargeback process. In essence, the original lessee is sub-leasing the unused assets to other business units for the remainder of the obligated lease period. The redeployment process also helps with risk avoidance monitoring software license counts already in the system, and reusing only those licenses that are proven current and can be used legally. Since these assets have already been through the complete process of acquisition, identification, software installation, etc., it makes good business sense to use these assets whenever possible as a cost effective and financially prudent action. An effective redeployment process provides benefits such as:
Improves control of asset storage and increases warehousing space
Eliminates risks from off-site storage and disposal of redeployed assets
Maximizes the use of leased assets during period of the lease
Maximizes the use of software licenses tied to a specific asset that is redeployed
Creates savings through improved management of existing assets as well as reducing the need to lease or buy equipment
Simplifies and potentially speeds the requisition process, reducing downtime
Eliminates need for testing and benchmarking
Encourages use of analysis and historical performance to make asset decisions. Asset defects or problems are a consideration during redeployment
Enhances management of assets that aids in forecasting the organization's future needs
Improves asset security by eliminating disposal and providing internal data security protocols that improve eventual disposal security
How Redeployment Relates to IT Asset Management
Redeployment of assets is simpler if asset management practices are in place to find the opportunity for reuse. Redeployment across cost centers can be difficult without asset management and a satisfactory handling of the financial issues. Cost centers may be large enough to keep their own pool of assets to redeploy, but this approach loses savings opportunities for the organization as another cost center makes a purchase for a need that could have been through redeployment. With a chargeback function, the financial responsibility for an asset can be easily transferred from one cost center to another. If chargeback is not a business practice in the organization, it is recommended that the IT Asset Manager work with the finance department to develop an alternative approach so that assets can be redeployed outside cost center boundaries.
Standards enlarge the pool of devices as well as possible users. Standards also help determine whether an asset should be disposed or redeployed depending on age and characteristics. The asset selection committee's minimal standards reflects the strategic plan for the technology, where an upgrade of an operating system, for instance, will drive the retirement of older assets.
Dynamic Cycle of Redeployment
The redeployment process is a dynamic cycle with the following sequence:
Acquisition phase: This phase is the beginning of IT Asset Management. When a requisition is received for an item during the acquisition phase, the need of an individual or department is identified and acted upon
Inventory check: When the specifics of the asset need is established, checking the inventory for that asset type is the logical step. Assessing what is available determines whether redeployment is an option, or if a new purchase needs to be made
Proper configuration and deployment: If an asset matching the needs is available, it must be configured specifically to the job function that it is going to be used for. Before configuring, a determination must be made as to the overall functional capability of the asset to ensure that the asset is not obsolete or damaged beyond repair. After these determinations are made and the asset is ready to function, the base image and file packs must to installed and tested
IMAC team picks up equipment: The Install, Move, Add, Change (IMAC) team is multi-functional and is used as the pickup team in this example. The IMAC team picks up the equipment when the end user no longer needs it, removes the asset, and delivers it to a pre-designated place for storage, redeployment, lease return, or disposal. The need for asset removal is prompted by any number of reasons ranging from promotions and business unit changes to layoffs and terminations, acquisitions, mergers, etc.
Re-inventory into stock: After the asset is received into the warehouse, it is re-entered in to the system with information indicating its current status or disposition. Usually, this information is added to an electronic database for easy access to the documentation
Wipe drive and harvest: All licenses and software is harvested and the hard drive wiped clean. This process creates a pool of assets that are easily accessed whenever needed
Proper storage: This part of the process includes the upkeep and care of the equipment while stored in the warehouse. Cleaning, refurbishing, and maintenance checks are all considered proper storage
Centralization
The redeployment process is one of the most fiscally responsible practices an IT Asset Management department can implement within an organization. The ability to reduce spending on unnecessary assets by using the products already in stock for the requestor is an excellent practice, yet is not always as simple as it seems. There are some issues involved that must be recognized during the redeployment process.
A major issue for redeployment is when funds for an asset purchase or lease come directly from a departmental budget. The department paid for it and is reluctant to lose the investment to other business units. The solution to this problem is centralization of the asset budget within IT or the IT Asset Management department. Centralization is a process where all organizational assets are purchased by the IT asset management group, and then allocated to the respective business units. It does not matter what the asset is or which department requested the asset. The advantage is that there is only one asset purchasing department, with processes to apply standards, maximize value in general and to specifically implement a redeployment process.
Other advantages to centralization are improved asset maintenance, inventory control and support. If asset allocation is not a centralized process, support and maintenance issues may arise from lack of focus on standards or the management of assets in general.
Centralization removes the variable costs of maintenance, repairs and support from the departmental budgets. Without a centralized budget, it may be more difficult to track the service history, previous problems experienced with the asset and who to call with technical problems. With the centralized approach, everything is channeled through IT Asset Management. The centralized process ensures minimal change beyond the physical location of the asset.
Department managers and executives have a natural reluctance to centralized budgets because of a perceived loss of control that might hinder their ability to be successful. The IT Asset Manager is responsible for building relationships with management so that the centralized budget delivers services and provides that more than compensates for the loss of direct control. Tactical and strategic analyses, developed by the IT Asset Manager, should be shared with management, along with other information about consumption, satisfaction and concerns about assets not matching the departmental or organizational goals.
Another cost consideration for redeployment in the USA is the tax ramifications of asset movement from one state to another. Since tax laws and charges vary from state to state, any new assets that cross state or international lines may incur taxes from the new location.
Making the Redeployment Decision
The more an organization uses redeployment as an acquisition strategy, the more savings are realized. While redeployment is a major benefit to most organizations, there are occasions when redeployment of assets might not be the best value. In the assessment, examine factors like the following:
The asset may have an expired shelf-life, or possibly the asset no longer meets technological standards when compared to other assets within the environment, rendering the asset obsolete
Implementation of upgrades to hardware, software and licenses is a large expense to be weighed between redeployment and supplying with new. A vendor deal might meet all needs with a new asset including everything configured as needed
Redeployment relies on coordination with service management for information about the asset's functional integrity. If the asset has a history of technical problems, it might not be worthy of redeployment, or may cost too much to repair the problem for further usage. Disposal might be the route to take if the asset is technologically deficient
Space to warehouse assets may limit the physical pool of assets. The selection of available asset might be too limited to rely on redeployment to supply the asset needs
The number and size of physical locations are a significant factor in redeployment. However, redeployment is only one of the processes that service multiple sites and investigating the available resources may uncover that adding redeployment is financially viable if not a welcome addition to the existing investment in resources
Weighing all the factors involved in deciding redeployment is a viable option is a difficult task. Part of that decision process will involve asset disposal considerations such as defining the Asset Recovery Value (ARV). The ARV is calculated by first determining the costs involved in shipping, refurbishing, cleaning, maintenance, repairs and upgrades of the asset. Next, determine the length of time the asset will be utilized within the environment, who is going to use it, and for what job function the asset is intended. Use these factors to determine these values to determine TCO and ROI. Compare the two values; if the TCO outweighs the ROI, then redeployment might not be the most prudent move. Factors and variables specific to your situation may change or override the equation. Sensible judgment is always the best answer, with applied sound business principles serving as a guideline to arrive at that decision.
Summary
Whether redeploying assets within or beyond state lines, a centralized asset system allows the IT department to be fully in charge of all asset movements, repair and maintenance. With centralized asset management, ITAM moves and redirect assets as necessary to best meet the goals and needs of the organization. Such freedom of movement greatly lessens paperwork and procurement time, reduces downtime and hastens the final placement of the correct assets in a timely manner.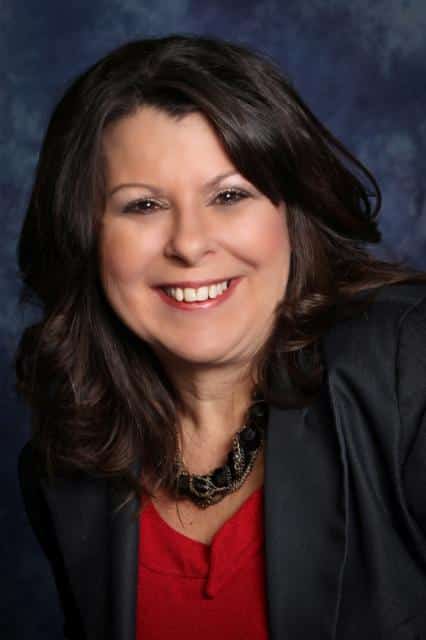 Before founding IAITAM, Barbara held key positions in both the financial and consulting sectors. Barbara has implemented and supervised asset tracking projects, discovery tool implementations and has been brought in as an industry expert to consult major savings and loans, universities, manufacturers and high tech industries throughout the United States. Barbara has also, successfully represented corporations in negotiations with compliance agencies for software violations. Barbara has implemented and designed disaster recovery programs for professional software testing and storage facilities including, but not limited to, off-site storage facilities, and has helped over 200 companies before forming IAITAM and successfully implemented improved software and hardware acquisition programs. As President and Co-founder of IAITAM, Barbara brings over a quarter century of industry knowledge and experience to the management of IAITAM, and provides key guidance and the entrepreneurial spirit to its staff and members.