How to Improve the Process of Buying Enterprise Software
Enterprise applications represent some of the most essential software packages. These products form the foundation of today's modern business to implement operations, such as human resources (HR), business intelligence (BI), customer relationship management (CRM), enterprise resource planning (ERP), and many others. Companies spend millions of dollars purchasing these expensive software packages to sustain and improve their overall business process. And because these applications come with a high price tag, it is becoming more important for organizations to make sure that they not only purchase the right kind of software but they select the best type of licensing to maximize their return on investment. (ROI) Purchasing business-critical enterprise software can be an immensely complicated process. Managers need to be aware of many factors: not just the timeline but also the budget. They need to talk to several business stakeholders and mostly rely on their vendors to determine what kind or type of license they need and how many. Although seeking the vendor's opinion on application purchases is not exactly a disadvantage for companies, they need to be able to effectively manage their own software assets so they can identify the best-fit for their organization and increase their negotiating leverage when it comes to negotiating their Agreements. Armed with usage information on how is using application and how, they can save more from their IT budget. Deciding on software expenditures should be a data driven decision. Historically companies have not had the visibility of their usage to help in determining the correct licensing levels.
Selecting the right technology before the buying process
As the complexity of software applications increases, so does the cost of licensing and maintain these applications. An increasing number of organizations utilize software metering to help decision makers further understand and analyze the true usage of their applications not just what has been purchased in the past or how much has been installed or how many employees they have utilizing the software. According to Forrester, 60% of the enterprises who are implementing a SAM program to manage their software assets find it beneficial because it enables them to see the applications they have and how these applications are being used. With software usage reporting, they are more empowered to make data driven, rational and informed decisions, which help them in renegotiating software agreements and improving their overall process of buying software.
Managing software spend is increasingly becoming an area of focus and considered critical in some industries. With the stakes so high, they are turning to software metering to improve and streamline the software procurement process for maintenance & support as well as new software. Some activities to assist are:
1. Find out which applications have high or low usage rates
To improve budgeting and planning of future IT investments, companies first need to evaluate how their existing applications are being used. Getting an overview of assets helps companies adjust license counts more effectively and deliver the right mix of software and technology required to accomplish business objectives. Monitoring application usage can be like finding a needle in a haystack, but a properly implemented and centralized license management system should be able to measure, report and calculate true global concurrency of software usage across the entire organization.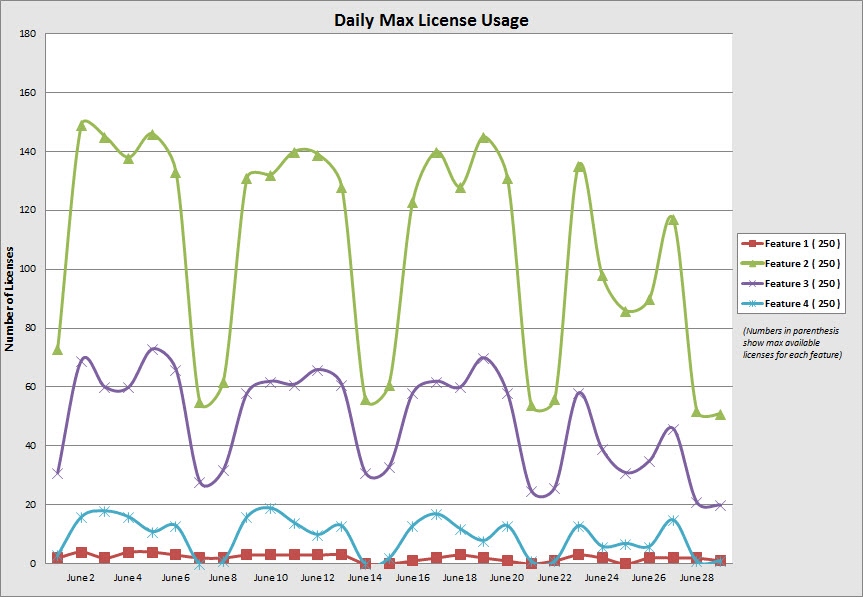 This report shows the daily number of concurrent users of 5 selected features. A report like this can be run at any time interval, and for any part or group within the organization. License usage over time can also be seen by location, business unit, or project group, from a total enterprise view down to a single user, worldwide and in real-time right from a web browser.
2. Get user input
When deciding what software to buy, identify the requirements by involving not just the decision makers but also the primary stakeholders that would use it. One of the main reasons most companies end up buying the wrong software is that managers fail to include all significant users of the software in the application selection process.
Get that critical buy-in by focusing on the end-user perspective. Gathering software usage data is one way to conduct a comprehensive analysis and evaluation of software usability. This allows business leaders to find out which software works for users and which ones do not. They can also investigate why some applications are not being fully utilized or not being used at all. Usage reporting can also help track which versions are being used by whom and identify potential training needs as well as identify potential reductions in maintenance & support cost as well as the soft cost of maintaining multiple versions.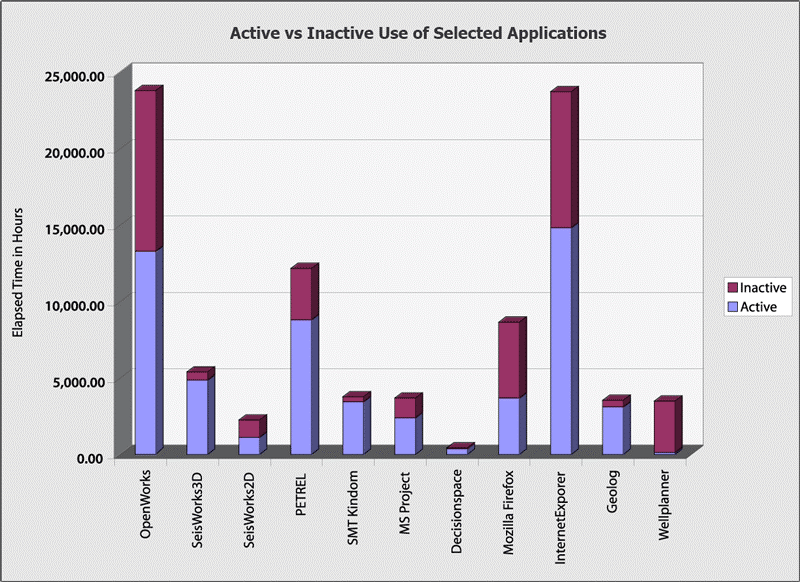 Measuring the effectiveness of an application through metering helps business leaders to empower users. It helps to provide end-users with the most suitable applications to carry out their work. It also prevents wasting time and money on software that users cannot use because it failed to meet their requirements.
3. Determine the cost of the software
According to a recent report by Sean Gallagher of Ars Technica, "Dept. of Veterans Affairs spent millions on PC software it couldn't use[i]." It was reported they purchased 400,000 licenses for Symantec's Guardian Edge encryption software, leaving more than 84 percent of those licenses—worth about $5.1 million, including the maintenance contracts for them—uninstalled. This news shouldn't come as a shock to anyone who knows their way around managing IT assets. However, the truth is that even well-managed IT departments can make software purchasing blunders because most organizations spend too much money on software they do not end up using.
This is why tracking software usage is necessary to find out if the software is being properly utilized or not. There are some organizations that unwisely buy more licenses than they are actively using. Sometimes this is a reaction to an audit. Other times, in an attempt to cut costs, organizations purchase too few licenses putting their organizations at risk for compliance issues or they purchase the wrong software, hindering end-users from effective work performance.
Business leaders want to complete projects on schedule, while driving down overall costs. By possessing accurate usage information on IT assets, they have the necessary visibility and control to efficiently and authoritatively understand cost to aide in the handling of project planning, contract negotiations, software audits and compliance requests. Companies that are running the expensive applications need critical metrics to analyze trends and forecast future costs more accurately, as well as improve their budgeting and software buying process. This information also offers an opportunity for organizations to reduce IT costs and mitigate risks.
The most common way to evaluate whether to purchase LAN concurrent or global concurrent license is to look at the current licensing by region and add up the number of license and then simply do the math with the different cost. This method does not allow a true analysis between the different types of agreements. Software usage reporting provides business leaders with a meaningful way of analyzing the cost of their license agreement types, and offers flexibility to carefully define the application and license type that matches the organization's real usage needs. Having an overview of all software assets and how these software assets are used can help managers avoid paying too much per license or for unnecessary fees and add-ons.
Usage information allows business leaders to better negotiate the price. They can get discounts, tame maintenance costs and get more savings if they have a software usage monitoring system that has the capability to measure and calculate true global concurrency of license usage and produce accurate software reports across an entire global organization. Incorrect handling of concurrency can be disastrous for IT budgets, and incorrect usage metering can be misleading for purchasing and business process decisions.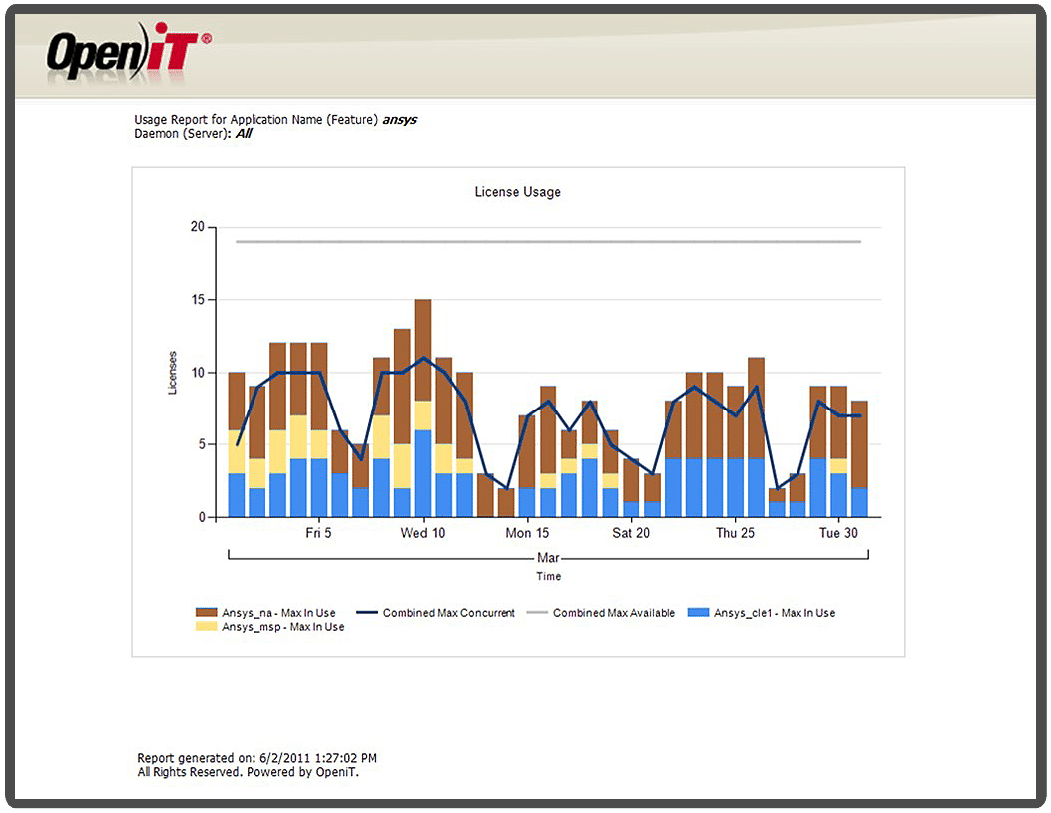 In this sample license report, managers can simulate different types of agreements using their own data. In this report, the top line is the combined number of available licenses across multiple sites. The stack chart represents usage by region and license agreement for a combined total usage. The maximum combined total usage for this application is 15. The blue line represents the combined concurrent usage. This report indicates that if the manager decides to move from a network to a global license, they would only need a maximum of 11 global licenses. The manager can then easily do the math to determine which type of agreement is best for the company.
Conclusion
A usage report with detailed data points, not just max in use and max avail but also active/inactive time, days since last used, percentage of time used not only empowers business leaders in building a strong foundation of workforce and processes, it also allows them to take a more rational approach in selecting the right type of license for the applications that provide the functionality required for end-users to meet the goals of the organization while improving overall operational efficiency throughout the enterprise.
Identify the company's software needs. Look before purchasing, especially when deciding whether to invest in a new technology. Know exactly what the company needs and steer a well-defined purpose for every particular software package alongside a close estimate of the number and type of licenses that are actually needed.
Having a comprehensive requirements analysis through usage metering helps organizations meet the end-user's specific wants and needs. Analyzing the business impact of technology usage is crucial in making prudent decisions on optimizing costs and achieving a greater ROI. Utilizing detailed reports provides not only a more structural approach to cost management, but can also help IT leaders establish stronger business ties and improve overall operations throughout the organization. Armed with usage data, business leaders can better assess the usability of enterprise applications and establish a software selection process that is efficient and cost effective at the same time.
[i] Forrester Research. "Software Asset Management in 2013: State of SAM Survey Results." 1 March 2016.
[ii] Gallagher, Sean (thepacketrat). "Dept. of Veterans Affairs spent millions on PC software it couldn't use." 22 Oct 2012, 7:47 a.m. Tweet.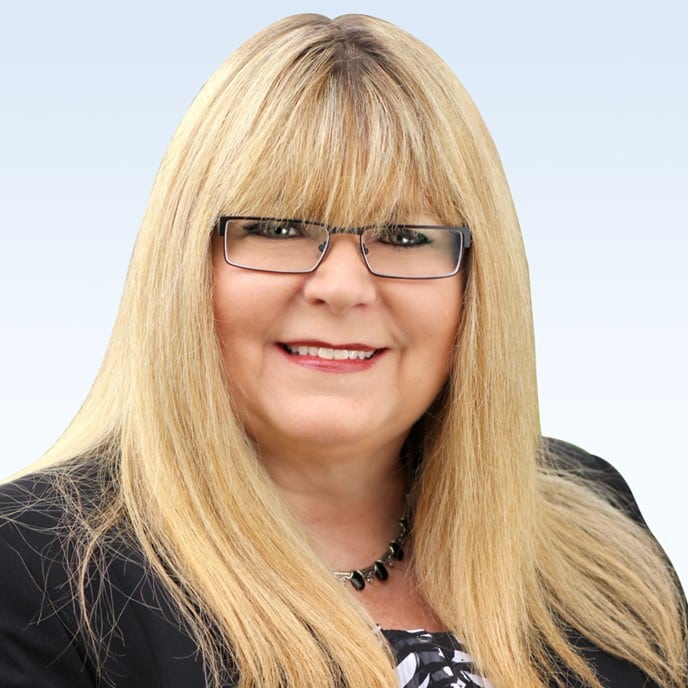 Linda is the Director of Sales – North America for Open iT, Inc. She has been in the IT industry for over 20 years in many capacities. Her industry experience includes virtualization, cloud adoption and IT infrastructure management. She employs her business management experience from various organizations to advise clients on how to utilize technology, such as software metering, to solve business problems in a cost-effective way. This year, she has spoken to two IAITAM (International Association of IT Asset Managers) conferences such as the Spring ACE in Las Vegas, NV and the IAITAM Fall ACE in Sandusky, Ohio. She was also a keynote speaker of the first Open iT Software Asset Management Forum held in Manila, Philippines.