How to Justify RFID for Asset Management – Six Steps to a Strong Business Case
Radio Frequency IDentification (RFID) promises real-time visibility of asset inventory by automatically updating the asset repository as assets move through an environment, with little to no errors. RFID also delivers data in real-time, with little to no human intervention, allowing users to spend time adding value to the organization elsewhere. This article outlines important considerations when developing a business case for implementing RFID in an IT environment.
1: Define with the End in Mind
You buy a drill because you want holes, drill holes because you want a deck, and ultimately build a deck because you want quality time with your friends and family. It is the end goal of quality time with loved ones that defines the tool requirements, in this case, a drill.
Similarly, RFID is a means to an end. You don't buy RFID because you want RFID. You buy RFID because you want to spend less time tracking asset inventory data. You want accurate inventory data because you want to save money, satisfy an audit, ensure availability, and/or enforce security.
First, understand why the business needs to track assets.
2: Understand the Requirements
Understanding why will help you define the requirements for RFID. Determining location and real-time requirements helps determine what types of RFID technology is needed, which will ultimately help define the budget range.
The primary performance areas to consider are location granularity, real-time data, and data accuracy requirements. How precise must location data be? Does the data need to be real-time? Does the data need to be 100% accurate?
For example, if the business requirement is tax and insurance compliance, the requirement is to know that an asset is in a building, but not necessarily in which room. In this case, a zonal level, non-real-time tracking solution may be sufficient to meet the business requirement.
Enabling rapid service and availability in a receiving dock, data center could require real-time updates, with rack or elevation level location granularity. In this case, more detailed and automated location tracking is needed.
Defining RFID technical requirements will help selecting the appropriate RFID technology, which is important for building a budget.
3: Calculate the Cost
There are various types of RFID tags in different sizes, shapes and adhesives. There are also different types of RFID readers, including handheld, fixed portal, Wifi, and other proprietary active RFID readers. Each RFID technology has particular advantages over others and come at different costs.
The table below lists various types of RFID and their relative pricing at publication of this article. This is only a subset of RFID technologies available to illustrate the wide range of costs.
There are numerous other RFID technologies available including Battery Assisted Passive (BAP), Wifi and GPS tracking devices. If necessary, get help costing out various solutions from RFID solution providers and create side-by-side comparisons.
4: Project the ROI
Estimate the benefit of RFID by first creating a baseline of your current manual process state. Establish an hourly cost per employee for your business, and record the effort spent working on those specific tasks using existing methods. This becomes your baseline current state from which you will measure benefit.
Then, estimate the new state after RFID. Use proof of concept testing to establish an expected savings of time in one location for a single use case, and then project those savings across the enterprise. Compare the multi-year cost of the RFID solution to the savings received over time to determine your expected ROI.
For example, an inventory of an average data center using spreadsheets and laptops can take two people 8-10 days. Additional time can be spent revisiting racks when discrepancies were detected in the collected data, extending this process to two weeks, two people, per data center. At $70/hr. cost to the business, each data center inventory costs $11K.
RFID-enabled handhelds cut this time to two days, one person, per data center. Establish an ROI projection by comparing the cost of each inventory before and after RFID is implemented.
In this example, RFID provides a savings of $10K per data center inventory. Given 10 data centers and two inventories per year, totaling 20 inventories per year, the expected ROI is $200K per year.
5: Do a Proof of Concept
Provide realistic, achievable and defensible numbers in your ROI projection via a proof of concept. If the ROI modeling is obviously geared towards justifying a particular technology or vendor choice, the data won't be trusted and you jeopardize your business case. Using real data from a proof of concept will help minimize risk to the business and reduce suspicion of weighted ROI numbers. Most technology vendors offer proof of concept assistance to help justify their business.
6: Justify the End not the Means
Instead of justifying RFID, evaluate the business goals for accurate data, and justify those. Evaluate all technology options available (barcode, passive RFID, active RFID, handheld readers, portal readers), and model out the expect cost vs. savings with each technology choice. This analysis will produce a logical choice backed by data, which will help streamline the business justification.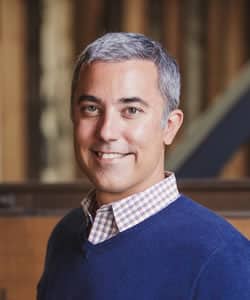 Tom Watson, IT technology expert and entrepreneur, is the founder and chief executive of AMI. Since 2003, Tom has grown AMI and its flagship application, AssetTrack, into the industry leader in hardware asset management. Tom previously worked as a software developer for several technology startups, including senior architect for Micropath's asset inventory software. At Micropath, he saw how hard it was for companies to keep track of hardware, which served as the impetus for AMI and AssetTrack. Tom graduated from the University of Washington. When he's not playing soccer, Tom writes songs, plays guitar and takes lead vocals for a Seattle band called Crown Hill.