How we built our SAM Tool RFP
In this article I hope to walk you through how to procure a Software Asset Management (SAM) tool using the Request For Proposal (RFP) method.
I will discuss the following topics:
Definition of RFP
Why RFP
Features needed by each internal team
Core requirements vs supplemental features
Scoring each feature
Top priority publishers
Awareness of Industry trends in SAM Tools
Basic contracting requirement of any vendor
The RFP is ready
Hit the 'Send' button
Definition of RFP
A Request for Proposal (RFP) is a document sent by a company to potential suppliers requesting the suppliers to submit business proposals. This request is sent in the form of a document that contains details about what business problems the company is looking to solve
Why RFP
There are multiple SAM Tool vendors out there and it is very challenging to tell one apart from the other. You have the option of directly awarding the business to a vendor. Only do so, if you are absolutely sure this vendor is the right fit for your company. The RFP route has multiple advantages over awarding a business directly to a vendor. These advantages include:
Gives vendor a clear idea of what problems you are looking to solve
Contribute to a very clear vision of what is needed
Build a clear idea of pricing, value and available resources
Systematize the process of selecting vendors
Competitive analysis of price and features
An RFP, on the other hand, has some disadvantages as well.
This is a time-consuming process
Requires a formal screening process, multiple reviews, meetings, presentations, follow-ups
Engage multiple departments and teams
Features needed by each team
As part of the RFP, it is important to scope what the business requirements are for the SAM tool. As much as you may believe you would be the only user of the tool, the fact is the tool will impact numerous teams. This is because the assets by their very design are impacted by numerous teams depending on where in the lifecycle it currently is.
So setup meetings with all teams involved in acquiring, deploying, retiring, updating and paying for any software on any machine. Ask them what problems they would like to see a SAM tool solve for them. Gather these in a single large master list.
Core requirements vs supplemental features
Now it's time to analyse the large wish list. One of the ways of doing so is to prioritize the business requirements into two groups: core requirements and supplemental features. Core requirements are requirements that you absolutely need to see is a SAM tool. Every company has its own set of core requirements from a SAM tool.
Some examples of core requirements could be:
Ability to generate Adobe Acrobat license compliance position
Ability to generate Microsoft SQL Server Enterprise effective license position
Supplemental features, on the other hand, are SAM tool features that would provide for great additional functionality but are not as important as the core requirements you listed earlier. Some examples of supplemental features could be:
Single sign-on
Ability to update software recognition library to include software developed in-house
A general rule of thumb that we used while deciding whether a certain functionality was a core or supplemental feature was to ask ourselves whether we could do without this feature. The specific question we asked about every feature on our list was, "If a prospective SAM tool did not have this functionality, should we dismiss this tool from consideration?" If the answer about a certain functionality was 'yes, we should dismiss this tool from consideration if it doesn't have this functionality', that functionality was added to our list of core requirements. If the answer about a certain functionality was 'no, we won't dismiss the tool', that feature was added to our list of core requirements.
Ranking each feature
We asked each internal IT team that was a stakeholder to the asset management process to rank each feature against others on the list. Then we aggregated the various rankings from each team and created a single ranking of features.
Top priority publishers
We identified software publishers that our company has the largest annual spend on. We also identified software publishers that we believed were a higher risk of license compliance. We then added these publishers to our RFP as software publishers that we need your tool to be able to generate effective license positions on.
Awareness of Industry trends in SAM Tools
We attended industry conferences and SAM tool webinars by tool vendors. We looked for industry trends and SAM vendors that were receiving positive reviews. We individually asked attendees at conferences and business partners to provide un-biased reviews of what they thought about their current SAM tool and how they would rate the price, customer service and software implementation.
Basic contracting requirement of any vendor
We worked with legal and procurement to determine basic contracting requirements for any vendor. This included unlimited indemnification for breach of confidentiality and unlimited indemnification for violation of Intellectual Property (IP) rights.
The RFP is ready
We created a document that provided the SAM tool vendor the legal requirements, the core and supplemental features into a single document. To this document we added details on the size of our IT environment, machine types, number of users, details on virtualization. Then we added a section asking the vendor to provide detailed information about how much their software (SAM tool) would cost over a five year period. We asked for a breakdown of license cost, annual maintenance, implementation and software support.
Hit the 'Send' button
We then sent out the RFP document to five vendors we believed were most suited for the presentation. Two weeks later when they responded we were ready to take this process to the next level.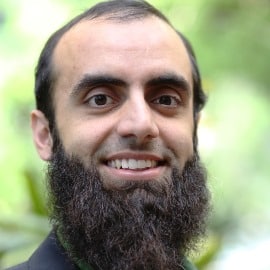 Aamer Trambu administers the Software Asset Management program at DISH Network. He began his career as an IT Contracts Administrator eventually supporting software license management. Aamer graduated from the University of Missouri with a Finance MBA in 2013. He provides pro-bono consulting to small businesses and encourages inter-faith dialogue.