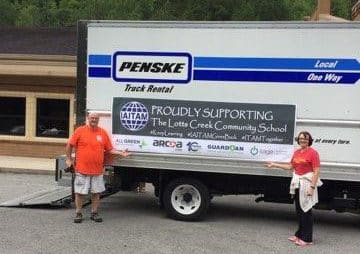 Tammy Jobes, IAITAM's Personnel Extraordinaire, returned to Lotts Creek, KY for the fourth summer in a row on a community mission trip. Lotts Creek Community School is the last settlement facility in the state of Kentucky, and the group of volunteers help with the housing program that school director Alice Whitaker oversees. Through the help of volunteers, 25-28 home in the area are repaired every year.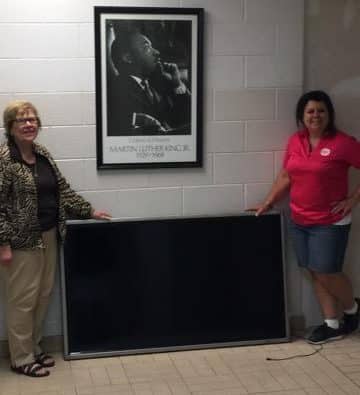 During the 2017 trip, IAITAM donated ≈250 computers and backpacks filled with school supplies for the students. Tammy said her favorite moment was seeing "The look of joy on Alice's and the teachers' faces when they saw all of the advanced technology that was being generously donated to them along with the thought of how much this would help the students with technology that might not have been available to them otherwise."
Students are learning how to utilize these computers during the Tech Tuesday after school program sponsored by PlanITROI. Students have shared that they wish every day was Tech Tuesday!
By returning every year, Tammy and the group have developed friendships with the community in Lotts Creek. Tammy said "Whether we are working at the school or in the community helping a family with a home repair, the genuine gratitude, and friendships that have developed over the years are beyond words. When you return each year these friends invite you into their homes and provide wonderful meals for us. It's not just the group helping the families; it's the true love we feel in return from them."