ILMT & IBM Passport Advantage Agreements – Are You at Risk?
Many companies are reactionary to software compliance; forgoing the process of monitoring and reporting on software position until the eventual time that they are placed under the pressures of an active audit. For customers that are part of an IBM audit for PVU-based software products, the sting of the experience can be painful and felt over the course of a year or more. The audit process can be a debilitating period for everyone from Legal & Compliance through a large portion of the IT organization. In many cases, important internal initiatives are often placed on hold and resources (people and money) are redirected towards the activities and deliverables required by auditors. During this period, many organizations find that they have not been proactive in meeting one of the base requirements for using PVU-based software assets… the installation and configuration of the IBM License Metric Tool ("ILMT").
What are you accountable for and are you exposed?
As part of the Passport Agreement signed with IBM, customers are required to implement the ILMT platform in order to monitor peak usage of their Processor Value Unit ("PVU")-based software deployments and generate audit reports to keep on file in the event of an audit. These reports are required to be generated quarterly and organizations are required to retain the reports for a period of two (2) years. However, many organizations quickly forget about this requirement after procuring the PVU licenses and ILMT is never deployed for license monitoring.
Customers that do not implement the ILMT platform place themselves in a large compliance and financial risk and unknowingly place themselves at a higher exposure for audit. ILMT is a licensed product (although free) and requires a key for install. Because it is licensed, the vendor is often aware when ILMT has not been deployed and registered within a customer environment. If ILMT is not installed, it can serve as a key indicator that an organization is not tracking utilization and is likely not compliant; leaving them as a strong candidate for an audit.
It's not plug-and-play
For those that do install ILMT, they quickly realize that although the installation can be straight forward, the software bundling efforts and positioning are not. It requires a deep understanding of IBM licensing models and how products are packaged together. If this bundling effort is not completed correctly, the license positioning may be inaccurate and potentially lead to the organization making critical decisions based upon bad data. If your organization does not have these skills in-house, it may be a good idea to enlist the assistance of a partner that does understand all of the intricacies of the licensing models so that the organization will have accurate data to achieve maximum software optimization.
Upkeep is required
Because company infrastructures are in a constant state of change, it is imperative that the ILMT platform is maintained on a monthly and quarterly basis immediately following the install. IBM provides monthly catalog updates that may impact license reporting and regularly updates the reporting agents that are deployed to servers. In addition, the organization's infrastructure is in a state of constant change. New servers are deployed, old servers are decommissioned and ILMT agents must either be installed or uninstalled. New software products are procured and installed and those that are no longer used are uninstalled; requiring that new agents are deployed and that new software entitlements are documented.
Due to these changes, the license position is also in a constant state of change. Without manual intervention to ensure the care and feeding of the ILMT platform, the data will become stagnant and the required audit reports will be inaccurate; leading to yet another compliance risk. If the organization is placed under another audit, these inaccurate reports may reflect over deployments and severe entitlement deficiencies; leading to further financial penalties.
What's next?
If your organization is a newcomer to IBM Passport advantage or have not yet implemented ILMT as part of the requirements of the agreement, it is strongly suggested that you begin the process of implementing and configuring the ILMT platform. Not only is it an IBM requirement, but it can be leveraged as a valuable tool for your organization. Ensuring compliance is not only good practice, but understanding your licensing position and software stance can assist in making important financial decisions to help save your organization money and reduce the risk of financial exposure in the event of an audit. ILMT can assist in collecting this information to help your organization achieve these goals.
If your organization does not have the resources with strong IBM licensing knowledge to implement and configure ILMT, it is highly recommended that you enlist the assistance of a certified partner that understands the licensing intricacies. This will help ensure a proper license positioning and will provide the accurate data required to make important financial decisions as your software footprint changes across the enterprise.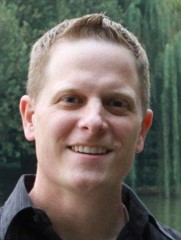 Jason Westfall is the Delivery Manager – SAM Office for PreferredPartner.