Info on the Go – Identifying Fakes Before You Buy
Released on February 28th, 2011, the United States Trade Representatives (USTR) published a "Notorious Markets List" of global piracy websites and physical markets. Although not directly associated with a specific legal violation, the markets are on this list because they have been part of enforcement action in the past or reports indicate the presence of pirated goods could require further investigation into intellectual property rights violations. Previously published with the annual Special 301 Report that places countries on an intellectual property watch list every April, this list will now be published separately. http://www.ustr.gov/webfm_send/2595
A review of the sites and markets on the list is only one aspect of the information that a Software Asset Manager needs to minimize the risk of inappropriate purchases. Intellectual property rights directly apply to software and an understanding of counterfeiting and piracy in general is an important part of acquisition management. This article discusses where to buy software, comparing price to that offered by a reputable reseller, and other warning signs of an illegal or disreputable vendor.
First, researching potential sellers helps increase the number of acquisitions from legitimate vendors. For instance, the Notorious Markets report lists several physical and electronic product outlets that are known distributors of pirated software. Some sites such as Allofmp3 and their clones do not pertain to business purchases although IT security may choose to block access to these web sites. Other sites such as Baidu, the equivalent of Google in China, are harder to identify as illegitimate sellers. The best way to reduce risk is to buy from sellers with good history, references or confirmed by the intellectual property owner.
Price is also an indicator of the validity of the software product. If a product is priced drastically lower than the purchasing price from an acknowledged reseller. According to Adobe, a discount of more than a 20% markdown is a reasonable indicator of suspicious and potentially illegal business practices. Experience teaches Software Asset Managers to identify legitimate price reduction opportunities such as purchase from a licensed OEM or buying an academic license. However, reducing the danger of inappropriate acquisitions requires looking for a wider range of warning signs. IAITAM research into productive warning signs finds that although there are many suggestions, five particular actions or features consistently point to illegal software redistribution:
A refund for the purchase is only available by contacting your credit-card company
The software is advertised as OEM, NFR (not-for-resale) or academic
The domain name of the website isn't a name but a series of numbers like an IP address
An activation key is provided post-sale instead of packaged with the product
Negative reviews and scam reviews from multiple consumer website sources
These warning signs, along with researching the source, price comparisons and the Notorious Markets report by the USTR help IAITAM members identify potentially risky acquisitions. Any illegal purchases that do slip through have to be removed and legitimate copies acquired. During an audit, fines and penalties added to the replacement purchase at list price are all possible consequences to be avoided. Good luck and Caveat Emptor!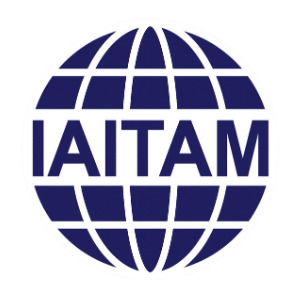 The International Association of IT Asset Managers (IAITAM) is the largest organization providing education, certification and thought leadership to the management of IT as a business. IT Asset Management is the management of hardware, software, mobile and other technology to maximize the value to the organization.