Is a SAM Managed Service Right for You?
A Managed Service can be one way to increase the efficiency and cost-effectiveness of your SAM program. Could hiring a team of dedicated, seasoned SAM professionals lead to a more painless program?
This article will review the basics of a SAM Managed Service:
What is a Managed Service?
What can it do for you?
Is it worth the investment?
In addition, we will cover key points about developing and implementing a Managed Service.
ITIL offers the following definition of Asset Management: "Asset Management is all of the infrastructure and processes necessary for the effective management, control and protection of the assets within an organization, throughout all stages of its lifecycle."
Whether you are a seasoned SAM professional or new to the role, it should be readily apparent that the challenges surrounding your SAM operation are numerous. A typical SAM team manages multiple products across many software publishers – each publisher featuring its own collection of licensing metrics, contract terms, and reporting obligations. Failure to keep tabs on software deployment, as well as failing to maintain adherence to license terms and conditions, can expose an organization to compliance risk. In turn, compliance issues can have disastrous financial consequences by heightening the threat of vendor audits and the heavy settlement fees that often result.
In today's IT climate, many software publishers (including very large ones like IBM, Oracle, SAP and Adobe) are auditing their customers with increasing regularity. So every SAM team faces the prospect of devoting a large proportion of its time to audit avoidance, preparation and response. In fact, a recent survey of respondents from Fortune 500 companies revealed that they are spending 50% – 75% of their time every year responding to audits. If your SAM team is like those survey respondents, this can potentially leave only 25% of their time to manage all the other demands on a typical SAM team.
Here is a list of some of the major challenges facing SAM teams today:
Knowing current hardware and software deployments
Tracking spending on software and maintenance
Avoiding unbudgeted true-ups
Engaging in contract negotiations
Ensuring compliance with vendor terms and conditions
Secure and safe IT asset disposal
What can an organization do to meet these challenges without stretching its limited SAM resources too thin? One solution might be to augment the SAM team with additional internal resources (whether full time hires or temporary contractors). While this option has its costs, it could still be preferable to the cost in time and money resulting from an audit or true-up settlement. Another option might be to establish a SAM Managed Service arrangement with a third party.
What is a SAM Managed Service?
A SAM Managed Service is, in effect, a subscription model providing the customer with ongoing access to the expertise and resources of the Managed Service provider. In exchange for a regularly-scheduled, predictable payment, the customer can offload some (or all) of its SAM process to the Managed Service provider's experienced team. The provider typically has many years of expertise in the products, licensing terms and conditions, and continuously and proactively works in the customer's interest to do any of the following:
Validate and track software usage
Determine and monitor compliance position
Manage internal chargebacks for software usage
Harvest and reallocate software licenses
Handle reporting (both internal and vendor-facing)
Cost/risk avoidance (i.e., controlling software over deployments, avoiding true-up and settlement fees)
Assist in audit readiness/avoidance
Help to standardize, socialize, and enforce the SAM process
Support SAM tools (i.e., software repositories, discovery tools, license management tools)
A Managed Service, in its generic sense, is a familiar service agreement. Most organizations already have a number of Managed Service arrangements in place, such as IT support desks, Application Service Providers, Web hosting services, Network Service Providers, workforce management providers and many others. Adopting a Managed Service to help optimize the SAM operation should therefore be a natural option for many companies. A SAM Managed Service has many strategic, financial, and practical advantages.
Strategic benefits
Time savings: An experienced and focused SAM partner will have a team capable of responding to requests quickly and knowledgeably. This will free up your time for other priorities, while providing fast and accurate action and reporting.
Expert resources: Your Managed Service team will have many years of experience across a broad spectrum of topics relating to the vendor(s) you entrust to them. This experience will include familiarity with a laundry list of vendor idiosyncrasies from license types, to usage limitations, product bundling, contract negotiations and more.
Improved insight: You may know your current deployment of products, but there may be particulars about the terms and conditions with which you aren't fully familiar. For example, do all your deployed products necessarily require a license? Perhaps some instances are bundled together with another product, and don't require a separate license. Maybe other products are no longer bundled because of lapsed version dependencies between the two products. These are just two illustrations of situations that your own team might not have the know-how to spot, or the time to track. Your Managed Service provider will be able to highlight these for you.
Foresight into upcoming hurdles/opportunities: Are you about to be over deployed in a given product? Are the wrong types of licenses being requested by users? Do upcoming changes to the environment open the door to licensing challenges? Your Managed Service provider can alert you to these developments.
Opportunities for positive contract negotiations: You'll gain increased comfort in your compliance standing, and access to your Managed Service provider's knowledge of common contractual practices "in the wild". This improves your ability to negotiate positively and constructively with your vendors to arrive at favorable terms in your next contract negotiation. Financial benefits: Regular, predictable payments for service: A Managed Service is analogous to a subscription model, with standard, predictable payments at regular intervals. This makes SAM budgeting simpler and helps your team assign a dollar value to your SAM practice. Expertise to identify savings opportunities: Your Managed Service partner can highlight savings opportunities by recognizing things like software bundling opportunities, unused software deployments, "shelfware" (licenses you've paid for but are not using), and opportunities to harvest unused software for reuse elsewhere.
Cost avoidance: Familiarity with vendor licensing and contract terms positions your Managed Service provider to recognize opportunities to avoid unnecessary costs – things like out-of-compliance costs and instances of punitive or unfavorable contract terms that can be avoided in upcoming negotiations. In addition, publishers are less apt to audit if they think the customer is well prepared to defend its compliance position. Hence, a trusted and experienced partner can be invaluable in helping your organization avoid costly audits and the heavy time burden of audit response.
Departmental headcount: By handing off a large proportion of the SAM process to a Managed Service provider, you will gain back valuable time for your team to focus on its other priorities. This liberates your team to be more efficient, and your organization can avoid the expense of resource augmentation, either on a temporary or long-term basis. In addition to the strategic and financial benefits described above, there are a host of practical benefits to a Managed Service solution – from the simple peace of mind of having access to the expertise of your partner's seasoned team, to the essential assistance they'll provide in communicating the SAM process and goals to your organization's employees.
How do I set up a SAM Managed Service?
So what should you do if you decide that a SAM Managed Service is an attractive option for your organization? How can you approach the task of engaging a Managed Service partner and transitioning to the new service model?
The first step is to identify what you need help with. Are you looking for a "soup-to-nuts" solution that covers the entire spectrum of the SAM process from start to finish? Or just a portion of the process? If it's the latter, what pieces would you be looking to hand off? Do you require assistance with just one publisher or several? A small set of products, or the entirety of a publisher's catalog? What do you struggle with the most? Does just one publisher in particular keep you awake at night? Is there a specific portion of the software lifecycle that challenges your team? Are you having difficulty enforcing internal SAM policies company-wide? How well is internal communication working?
Evaluating your current SAM challenges will help you understand what your SAM Managed Service partnership should look like once it's up and running. Then, you can use this list of priorities to work with your Managed Service partner to formulate a roadmap to implement the solution. This roadmap will also help govern delivery of services during the term of the agreement. Work with your Managed Service partner to develop process flows and diagrams to formalize how the service should be delivered, and who will be accountable for what. Once you've agreed on the roadmap, you can arrive at a suitable Statement of Work to outline service expectations and timelines.
Be sure the Managed Service is designed with enough flexibility to accommodate changes in your organization's day-to-day operation. It should be able to grow and evolve to provide your SAM team with a reliable collaboration arrangement for the long term. When evaluating prospective partners, ask how they can ensure that their service will adapt to future changes. Of course, this might require periodic adjustments to the Managed Service agreement's terms and pricing structure. But if your partner is unable to accommodate adjustments and just wants to provide an off-the-shelf, one-size-fits-all solution, this should stand out as a red flag in your evaluations.
Conclusion
With today's challenging and intricate software asset management landscape, and the ever-growing demands on SAM teams, there is a solid case to be made for a SAM Managed Service in many organizations. Its value extends from its practical time-efficiency benefits to its financial and budgeting advantages. It can help a SAM team move confidently forward while improving compliance and reducing the negative financial impacts of compliance issues. Done well, a SAM Managed Service can add functional enhancements that greatly aid in effective, proactive SAM delivery across the entire organization.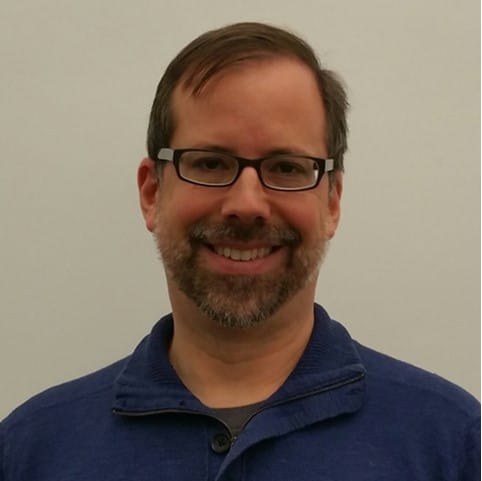 David Ingram is the Principal Consultant for Siwel Consulting, Inc.