Is your ITAD vendor meeting your ITAD needs?
Opportunity Knocks
Several years ago we worked with a disposal vendor who wouldn't play ball. We asked the vendor numerous times for specific reporting around the product they were receiving from us. This would provide us opportunity to track and trend our disposable assets and build process improvements, delivering increased financial efficiency. Our requests were routinely answered with excuses for the delayed reporting, reasons for their inability to provide reporting or promises of future robust reporting. But life is interesting, for when challenges arise opportunity often knocks. It was autumn 2011 at that point, and the annual IAITAM conference was right around the corner. Time to go shopping for a new ITAD vendor.
For those who attend IAITAM conferences, you are aware there is no shortage of ITAD companies represented. This conference was no different, providing ample opportunity to find a new disposal vendor. Three members of our Asset team attended the conference that year, armed with a list of need-to-have and want-to-have attributes of our new ITAD partner. All team members individually spoke with all the disposal company representatives available. At the end of the first day, we compared notes and selected a couple of the companies we felt would most likely fit our needs.
On the second day at the vendor fair, we chatted with our selected ITAD companies as a team. Over dinner that evening, we again evaluated the recent conversations and chose the vendor we thought would be the best fit. That's when things got really interesting. For not only did our team reengage the chosen vendor in discussion, but we literally grilled them for hours with questions. The team probed in detail their history and expertise, disposal model, recycle plan, up and down stream vendors, services cost, profit sharing and all other pertinent inquiry. The conversation continued well into the wee hours of the next morning, until we were all fully satisfied our questions had been answered and our selection was indeed valid.
Even though we put our new vendor through the paces at the IAITAM conference, the relationship with our chosen vendor begin tentatively as we required a 90 day trial period to ensure we were on the right track. Contracts were discussed and drawn, T&Cs reviewed, clarified and costs/revenue sharing was finalized. One of the 'selling' factors of our new relationship was the advantage of having them come onsite, to see what our current ITAD processes looked like. They were in fact impressed at the initial visit, and did recommend some best practices used successfully at other organizations. Their immediate recommendations were: improvement of physical/logistic factors, specialty packaging and equipment handling education. The OH team is quite committed, so immediately began to formulate how to implement the recommended modifications.
One of the first areas of attack was getting leadership buy-in to air condition the existing warehouse. This would decrease the summer/fall temperature to an average of 77 degrees, from a normal high 80's to high 90's. It took a bit to implement, but when done so the impact greatly increased productivity. Another suggested improvement from our chosen vendor was to rework the physical layout of the Asset hardware area for more efficient workflow. So over a couple days, including a Saturday, the team modified the shelving/equipment layout. This change not only increased effectiveness in product staging but also freed up space for other project needs.
The specialty package improvements required direct help from our chosen vendor who sent us a lot of bubble bags. These bags were used on the All-in-One devices, as well as monitors being replaced, to decrease their chance of damage while in transport. The bubble bags were in place protecting the equipment from their OH origin, through Asset processing to site arrival at our chosen vendor. This improvement alone made a significant impact on revenue of refurbished goods sold. Another valuable specialty packaging enhancement were the All-in-One and laptop device boxes. These divided cell pallet containers, safely housed devices on their side for better weight support and reduced cosmetic damage in transport. They also provided compact and consistently sized storage while devices were in-wait for pickup.
The use of these types of packaging required one more improvement which was education. Not only for the Asset team in how to best handle the devices, but also IT Support personnel. When all folks touching the devices use some TLC (Tender Loving Care) in moving the equipment from point A to B, the real effect is positive impact to our bottom line in revenue sharing. It must be stated this is not a one-time event. IT Support turns over regularly, as they feed other IT departments, requiring continual training of new incoming technicians.
One of the main 'must-haves' we were looking for in a new ITAD vendor was robust reporting to identify trends and opportunities for improvement. Not only did we receive excellent reporting through both spreadsheets and presentations but also via an online portal. As well, reports are provided quarterly for our scheduled meeting review or on-demand.
It must be said that relating to your disposal vendor, or any business critical vendor, as a strategic partner in your overall Asset plan is key. When both parties are working toward the most efficient processes, providing the most damage-free product possible, it is a 'win' for all involved. For the OH Asset team, routine and timely communication of the condition of product received provided valuable feedback, validated their diligent efforts. This regular feedback from our chosen vendor added great value to over process improvement because they were actionable comments which produced tangible results, increasing value in the products sent to them.
As with any vendor relationship, it is important to periodically review their services costs against the competition. Since service costs are a reduction for gross sales prior to revenue sharing calculations, they are a direct impact to the bottom line. It's essential to have transparent conversations with your partner disposal vendor about these comparisons for their basis of costs if higher. Another important review is the surprise visit to our ITAD vendor site. Annually, an OH Asset team member shows up on the doorstep of our chosen vendor with a long checklist of items to verify. This validation ensures us what was promised is actually being delivered.
Historically, our annual ITAD costs were 10's of thousands of dollars before 2012, conversely the 2015 revenue share amounted to 10's of thousands of dollars returned to us. Evidently, the success in the practical implementation of these process changes were not immediately apparent, yet through the very reporting we were originally looking for, they materialized into real value of our ITAD program. Since 2012, we have seen an 81% improvement in our disposal budget with 117% increase in overall volume of processed equipment and 19% improvement in revenue share. All said, we have made real progress with more than double the volume in under four years. We attribute much of this success to our strategic partnership with our chosen vendor.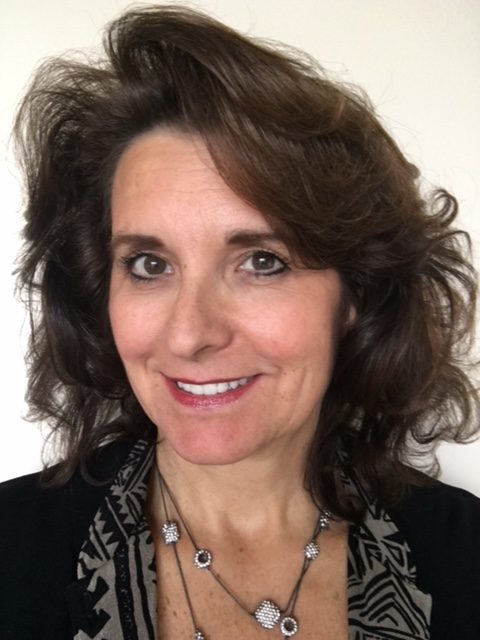 Elizabeth Armstrong is an IS Asset Manager for OhioHealth.