By Renee Cordova Lottes and Mamta Modha
Accenture and its CIO Platform Management (PM) team wanted to streamline and standardize its IT Asset Disposition (ITAD) processes globally. This would allow them to improve supply chain transparency, efficiency to achieve its business with global consistency and environmental sustainability goals while decreasing global security risks and exposure, increasing cost efficiencies, and enhancing reporting capabilities.
Realizing the risks and challenges of having multiple asset disposition suppliers, Accenture's PM team needed to consolidate over 40 global ITAD suppliers to a more manageable number. Furthermore, Accenture was looking to enhance global reporting capabilities around ITAD, enabling the drive toward its circular economy business objectives. The initial approach taken by Accenture's PM team was to minimize processing and logistics fees and manage its growing IT infrastructure by minimizing the utilization of local providers. The process was kicked off by conducting a rigorous Request for Information (RFI), which included a group of seven globally recognized suppliers, who were hand-selected based on their global capabilities, industry rapport, Gartner recognition and industry best practices. The selected top five suppliers were invited to participate in the Request for Proposal (RFP), after which, Accenture's PM team conducted the Proof of Concept (POC), with the top three suppliers. Of the three POC participants, the two global vendors, who performed best against Accenture's comprehensive evaluation criteria, were chosen.
The two global ITAD providers were selected based on their ability to support Accenture's 60 global locations consistently and at scale, provide robust chain of custody tracking, secure asset retirement, and reports on Accenture's refurbished and recycled assets. By strategically partnering with the selected two ITAD suppliers, Accenture is accelerating its circular economy approach, executing a new end-of-use management plan influenced by key environmental metrics, which optimize yield, and remarketing opportunities. Additionally, the ITAD partnership will ensure Accenture's internal, global and local country requirements are supported while also increasing operational efficiencies, providing secure on and off premises data destruction, and enabling pick-up request automation. Detailed Sustainability reporting, which includes metrics such as reuse to recycle ratio, energy savings, and landfill avoidance, greenhouse gas emission, landfill volume avoidance, will provide Accenture with visibility into its fleet of refurbished and recycled assets, assisting the firm in meeting its Sustainability goals, while ensuring stringent global and regional requirements.
The circular economy approach benefits both the environment and Accenture's bottom line. The refurbishment process repurposes Accenture's end of use assets into more financially accessible PCs while returning true market value for resold equipment. The ITAD suppliers then provide true market value for resold equipment. This provides money back to Accenture.
Within the first half of 2019, Accenture substantially reduced its environmental impact by achieving reduced CO2 emissions, reducing its global energy footprint, and diverting waste from local landfills. Accenture expects to see marked, positive environmental improvements by 2025 globally.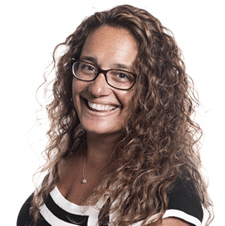 Renee Cordova Lottes, Senior Manager in EcoSystem, Partnership & Sourcing at Accenture, manages 5-7 global technology initiatives annually for Accenture by way of analytics, technology expertise, and partnerships both within internal groups as well as externally with suppliers in projects that are global, cross-vendor and strategic in nature.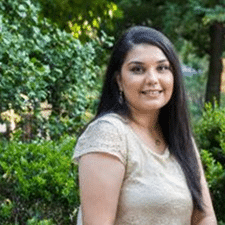 Mamta Modha is a Global Project Manager in Ecosystem, Partnership & Sourcing at Accenture.