IT Culture: 10 Positive Indicators
"An indicator is something that helps you understand where you are, which way you are going, and how far you are from where you want to be [communitiescommittee.org]."
You've spent the last years implementing new strategies to increase operational efficiencies and reduce costs. Your team got a bonus for succeeding. But wait, can more be done? And how do you sustain the current work you've done? Securing a culture of IT cost transparency in your organization is a continuous process that can only be realized when all stakeholders are given the data and they are empowered to make the right decisions. The following 10 indicators are there to spark the discussion around what other tactics would be good to evaluate in order to further ensure your organization IT culture continues along the path of service optimization and costs savings without any roadblocks. I am certain you will find one or two ideas that you can implement in your organization that will provide you with additional savings.
1. End-users know what they spend
Everyone who uses technology in an organization should be able to see how much it costs to use it. A 25% reduction in usage can be achieved by simply showing end users exactly what they spend.
By showing end-users what they spend, organizations have empowered employees to participate in cost transparency and expense reduction (or service optimization) initiatives. By and large, employees are inclined to make efficient use of company resources. Through automation (#4), sending employees monthly reports on what they spend and use, empowers them to control their own costs and usage, which in turns uncovers new costs saving opportunities for the organization!
2. Usage is allocated and monitored
Allocating cost is important because it breaks down expense categories into more manageable buckets of information and the costs are more easily associated with the rightful users. The spend can be monitored more easily by business unit managers on a granular level; by employee, department, and/or site than if it is only managed through the use of high level ledger accounts. Corrective actions can be taken much faster to reallocate services, devices and hardware when you know where it is, how much it costs and who is using it.
3. Employees self-manage their use
Employees have a better, more in-depth understanding of the devices and services that are required for them to be productive on the job. By showing end-users what they own and what they spend (#1), there is an opportunity for employees to self-manage their expenses. By creating a way for employees to act on their cost information, you create a process that will discover unused services and can help identify cost savings. The easiest way to take advantage of these findings is to empower the end-user to make decisions on their own behalf so they can react to the information as soon as it is made available.
4. Automate Business Processes
Companies are turning to automation in ever-greater numbers to cut costs and to increase productivity. Automation can be a make-work planning project as it can be heavy to implement if you don't have the right tools in place. Many of our clients have seen the benefits of automation through the following implementations:
MACD (Moves, Adds, Changes, and Disconnects): MACDs are actions that IT administrators and helpdesks manage through emails and track manually through excel tables. With automation, the human factor is removed, the history of actions is tracked and repeatable actions become seamless to the users.
Self-Serve Portal: Allowing employees the power to manage themselves and regulate their own spending not only empowers them but reduces calls to the helpdesk. For example, if they no longer require a device or service, they can suspend or disconnect it and initiate the return to the virtual warehouse, in turn the service now becomes available for another user that would require it. Reducing the need to purchase of a new license or a device.
On-Boarding / Off-Boarding of Employees: The HR department can easily flag the arrival of a new employee, a relocation, promotion/demotion, retirement or even a parental leave. These changes in status will trigger specific automated requests to signal the right actions to taken for each of the employees' devices and services. Now, this type of transaction isn't so hard when you have a few employees. When you have many, MACD-automation is an important time saver, and prevents device/service orphaning.
5. Company Policies are automatically enforced
Once you know that employees have visibility over their usage and costs, they can be held accountable. Depending on what you are trying to achieve, you may want to set a technology policy by role as opposed to a company-wide usage restriction program. Through a pre-determined service catalog, it's easy to list available technology in order to automate the ordering process as well as limit the upgrades and options available for specific employee roles.
You can also implement specific rules to receive or flag overspending or other pre-defined thresholds associated with the use of technology with the corporation. Embedding business rules in an automated system means notifications and alerts can be automatically sent to employees who near usage limits. This drops overspending by providing transparency and tracking.
6. Track information in one centralized platform
All of these indicators can be done through multiple systems, but when it is centralized in one place, the barriers to accessing data are removed and it translates into better and faster decision making. Business units are given the ability to gain the autonomy to self-manage their purchases and technology uses without removing the ability for the organization to have a centralized granular visibility of the IT budget.
By centralizing the access of data and the process of collecting it will give you a better understanding of the types of interactions that occur between your employees and their job-critical use of technology. It will also help you answer fundamental questions such as, "Who has what?" "Where is it located?" "How much does it cost?" One important thing to remember is that you must track more than just physical assets – services also have real costs attached to them.
7. Discrepancies are reconciled regularly
The best practice in any data project requires a regular maintenance process to provide a clean source of data. Invoices, asset records, employee and usage information, along with human verification are all sources that can be compared and matched against each other. Once you discover the gaps in your sources of information you can pursue the appropriate measures to fix the discrepancies.
8. Demonstrate the ROI
IT cost transparency helps businesses make better informed, data-driven decisions. The ROI of technology investments can be determined by measuring both direct and indirect cost and then projecting the benefits of each proposed system. You will want run a comparative cost/ benefits analysis of potential systems and choose the solution that maximizes the performance objectives of the company.
Forecasting performance can be tricky, but it should be something your business should get used to doing. Also, the more you forecast, the more you'll improve your forecast accuracy. Of course, having as much high-quality data as possible will greatly increase your ability to predict outcomes and make better business decisions as a result.
9. Start tracking in other areas
Starting small is key. Address one specific indicator at a time for one type of technology and then once you've reaped the benefits apply it to other technologies. For example, you can start by tracking mobile expenses, once employees have embraced the new processes, implement it for another service types. As you move the needle and start implementing these practices in other areas to track technology expenses, you'll also start seeing economies of scale and reap the results.
10. Celebrate the Results
It might seem easy on paper, but any time you start implementing changes in an organization you can hit a few roadblocks along the way. Constant communication is often the hardest one to overcome. When you've effectively implemented a new initiative that positively affects your IT culture, make sure to put in place a rewards system. One person cannot make it happen, it is a collaborative effort that spans across multiple departments, and all stakeholders need to know how their actions have supported the creation of a culture of IT cost transparency in the organization. One of our customers, loves to add a message on the login page of the platform, identifying the success and its collaborators. It gives people the warm fuzzies, and it encourages them to continue investing their time and energy in the right places.
Last Words
How important is the IT culture to your organization? Introducing cost transparency into your IT culture can transform your business by getting everyone in your company thinking about the costs and the resources they use on a daily basis. "Implementing effective indicators across the organization alerts you to a problem before it out of hand and helps you recognize what needs to be done to fix the problem [communitiescommittee.org]."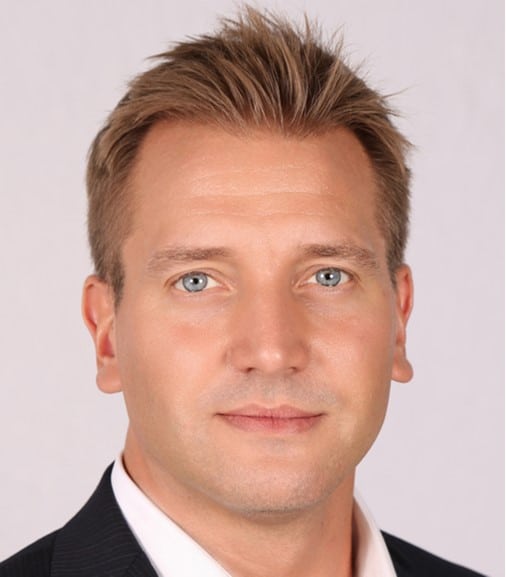 Martin Sommer is the AVP, Sales for Cimpl.