ITAM Lifecycle and Savings Opportunities – Mapping out the Journey
IT asset management (ITAM) is not a new discipline, yet many organizations continue to struggle with it. In my experience, speaking with various customers as the HP Asset Manager Product Manager, there are many reasons for the struggle. I have seen a wide range of organizational behaviors, from a complete "hands-off" approach to a well-defined and executed asset management strategy.
One trend that I have definitely seen over the years is a focus on short term operational needs, which unfortunately is not necessarily the best way to approach asset management. It doesn't mean that a quick payback cannot be achieved, but rather that IT asset management is a discipline that has to be maintained over a long period of time to maximize its benefits. And since the goal of ITAM is to optimize asset costs, it is sometimes difficult to generate internal success headlines as savings in one area can simply be spent on other projects.
There are many ways to approach ITAM and there really isn't a single recipe for success. I have seen customers start with basic hardware asset management or software asset management by focusing on specific locations or parts of their environment. Regardless of where you start, you can find savings. And, if you have succeeded in one or more areas of your ITAM environment, I hope this paper will give you some ideas about other savings opportunities.
IT Asset Management Lifecycle Opportunities
Let's take a look at the asset lifecycle (Figure 1) and examine some savings opportunities during the asset lifecycle.
Figure 1: Lifecycle of IT Asset
Request: The ITAM process begins at the request stage. In this stage, ITAM needs to ensure that the appropriate approvals are obtained before asset requests proceed to acquisition. As the first stage in the process, participation in the request cycle helps ensure that corporate policies are adhered to and only valid requests are approved. This gatekeeping function helps ensure that money is not wasted on unnecessary purchases. Request is very closely tied to procurement, so the benefits of request and procurement parts of the lifecycle are often very closely matched.
Request is also sometimes looked at as an IT Service Management (ITSM) process – I don't deny that, but to say that ITAM does not participate in this process is not accurate either.
Procure: The procurement process ensures that approved requests are satisfied in the most efficient way. Efficient means that rather than always buying new items, requests are first reviewed for fulfillment from existing stock. Request fulfillment from stock helps turn over spare inventory and keeps spare inventory levels to a minimum.
Receive: Once the order to an approved supplier is placed, it is important that the order is properly received into stock. Organizations have different strategies for delivery of orders – some prefer a central depot, with a centralized receiving function, while others ship directly to where the requested item is needed. There is no right or wrong way to handle receiving. Centralized depots allow organizations to maintain minimum inventory levels including minimum overall spare inventory. However, if the organization has many locations, it may lead to increased shipping expenses. On the other end of the spectrum is a model where ordered items are shipped right to the location that requires the asset. This model may result in higher inventory levels, but it allows a quicker delivery of requested items. It may also provide a local spare inventory which speeds up break/fix scenarios. You need to review your company's needs and choose the appropriate approach to receiving; reviewing costs and delivery times as well as other factors that may be specific to your industry.
This process is clearly applicable to hardware requests, but even software requests may require purchases to be made from different suppliers as software licensing terms may restrict where purchased licenses can be used. Therefore, it is not enough to assume that since software is a non-physical asset that locations don't impact it.
You should always review your purchase and maintenance contracts to ensure that you are not unintentionally breaking any contractual terms.
Stock: Now that the assets are in stock, it is time to make sure that they are utilized. The assets need to be deployed. As IT organizations continue to mature, the deployment will involve ITSM tools handling the request, discovery and deployment tools as is appropriate. Regardless of what other components are part of the process, asset management tools govern what assets can be deployed and where. Again, asset management tools should be set up to ensure stock inventory turnover and maximum use of existing resources.
Deploy/Monitor: During the operational stage of the asset, there are many IT tools that are involved in monitoring the asset. Asset management's role changes during this phase, but it is still important to track the location of the asset. (Even today, tracking individual assets can be somewhat challenging and being able to know the location of 100% of the assets is not an easy task.) Many organizations use discovery and inventory tools, but it is also best practice to always perform periodic physical inventory of assets to validate their location and operational state.
Since maintenance contract information is stored by asset management, it will be consulted whenever service is required. This information identifies who to contact as well as how and any SLAs associated with the maintenance agreement. It is important to tie break/fix information to asset management as IT can use it later to evaluate asset and supplier performance, identifying areas that need improvement.
IMAC: During the active part of the lifecycle, asset management also participates in the IMAC (Install-Move-Add-Change) process. Whenever any of the asset characteristics (such as amount of RAM or CPUs in a server) change, the asset management tool must be updated since it may impact the cost of software licenses used on that device, value and usefulness of the asset and its disposal value.
Retire/Re-use: Eventually, assets reach the end of their use and need to be replaced. This may be the end of the current operational phase of the asset. It is then returned to stock and IT needs to decide whether the asset can be utilized in another role or if it needs to be disposed. Asset management should review any active maintenance agreements for this asset to look for opportunities to minimize the costs associated with the asset while it is in stock.
If the asset still has value to the organization, it remains in stock and can eventually be re-used, thus entering another operational/IMAC part of the lifecycle. Again, when the asset is returning to the operational state, the maintenance contracts for the asset need to be reviewed to ensure the agreements meet operational needs.
Disposal: If the asset cannot be reused, it reaches the end of its lifecycle and needs to be disposed of. At this time, asset management tools provide information about the residual value of the asset and the organization uses appropriate disposal for the asset. Any outstanding maintenance contracts for this asset should be canceled.
During disposal, it is increasingly important that along with maximizing the value at disposal (disposal companies may pay you for the residual or scrap value of the asset), it is also critical to obtain proper documentation and disposal certificates. These documents prove that the asset was safely disposed in accordance with governing regulations such as privacy and environmental legislations.
ITAM Maturity Model
Now that we have reviewed the ITAM Lifecycle model, let's take a look at the maturity model (Figure 2).
Figure 2: Maturity Model
There are various versions of this model available, but regardless of the titles used, they all focus on improving the overall set of asset management capabilities.
Explored: I don't believe that there is any organization without some asset management capabilities. However, some may not have a defined practice; so many activities are done on ad hoc basis. Since there are no defined processes, savings are random and due to individual efforts. Companies at this stage are likely to experience some cost optimization but it is achieved in specific situations and as a result of other projects, not as a defined asset management process.
Applied: The first step in maturing asset management is when organizations begin to define policies, processes and standards. Often, this is done in individual business units or locations. This can happen organically, or as a result of acquisitions. What I have observed is that organizations most often focus on the tracking of hardware. However, it does not mean that the entire acquisition process (from procurement request to stock) is implemented. In many cases, customers import purchase order information and then attempt to locate assets matching the orders. One of the organizations I have talked to recently is precisely in this state – they know that some hardware is on one of their receiving docks, but not the exact location. They estimate that there are millions of dollars in hardware "floating around." Another company began their journey in asset management after a rather large compliance fine from one of the large software vendors. Since the fine was in the millions of dollars, they decided it was worth investing in asset management to prevent future fines. They never paid another compliance fine for that vendor in the almost 10 years since tackling this issue…
Adopted: As the issues and solutions to specific challenges become publicized within the organization, management typically moves to establish more formal asset management policies. As this may not be seen as strategic, the policies, processes and standards are likely to be departmental, rather than global. This is what one of the organizations I have talked about earlier did. By creating a Software Asset Management (SAM) practice for a specific vendor, they created a siloed solution. For the first few years, they simply maintained the capability for that one vendor. Eventually, the success of the program was noticed by upper management and they started to expand their SAM program to cover other vendors and business units. They moved to an adopted-level program.
The most often used starting point for an adopted program is the desktop or datacenter hardware. Which set of hardware varies depending on the organization. In another case, a customer focused on their desktops and implemented processes for managing PC hardware. Since they had tens of thousands of PCs in their company, being able to restrict the number of models in use and tracking individual devices allowed them to lower their maintenance costs and virtually eliminate "missing" PCs.
Another customer focused on his data centers to make sure that he can identify where the servers are via a combination of discovery/inventory tools and physical inventory audits. Once this organization was confident they could track the servers, they were able to reduce their maintenance costs by canceling support on broken and disposed servers.
SAM can also be a focus at this stage. Organizations can focus on managing contracts from specific vendors based on the strategic importance of that software.
The focus can also be driven by industry-specific requirements, such as a healthcare or financial organization.
Managed: Once the processes are established, organizations are well on their way to reaching maturity. The big change at this stage of maturity is that processes are not only established, but they are supported by the entire company. All departments have to follow them. I will turn again to the company that began by managing their PC environment. As they gained control over the assets, they moved to a chargeback model where all departments were charged based on the number of PCs in use in their departments. Over time, the IT department's PC service became self-funded and individual departments reviewed their monthly charges to make sure they were not overcharged. The model has been in place for a few years now, and this company is moving to the same model for their datacenter services.
Agile: The final step in the maturity model is where the company is using asset management processes as part of their day-to-day operations. Asset costs are considered as part of all strategic decisions and companies are able to confidently answer questions regarding the cost of the services and compare costs of internally developed IT services versus public cloud based alternatives. The example that stands out in my mind is a customer that was able to respond to a sales pitch for a new email service by comparing the costs of their current solution, breaking them down to component levels. They quickly recognized that the sales pitch that sounded inexpensive would in fact increase their costs for the email service. The key in this example was that IT was able to answer the question without talking about migration costs, hardware costs, employee expertise or any other technical details. They responded to the request in financial terms that were easily understood by everyone involved.
Summary
The bottom line is that it doesn't matter where you start your journey, you must engage in the discipline. The best way to increase the importance of asset management is to identify areas where the success is relatively easy to achieve and to publicize the success (which for asset management almost always can be related in financial terms).
If the savings are large enough, they will catch management's attention and that is key in your journey to ITAM maturity. Once you have executive support, you need to maintain it – continue to publicize your successes and continue to look for new savings opportunities. Also, you need to remind everyone that many of the savings achieved are not just one-time savings. Show annual savings by having either a running clock or providing the present value of the savings stream.
I hope I have given you some ideas about where to look for savings opportunities. I wish you all the best in your ITAM journey.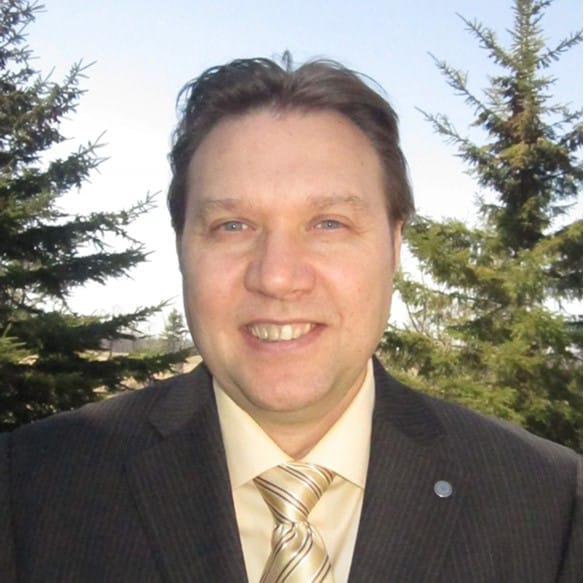 20 year veteran of the software industry. Daniel's career included sales, pre-sales and product management positions in a number of software companies, including MKS, Hewlett-Packard and Flexera Softwarem where he is currently working as a product manager for FlexNet Manager products. Majority of his career has been spend around software management, from software distribution tools, through inventory and IT asset management. He is a long time supporter of ISO-19770 standards and is very passionate about the products he is involved in. Daniel hold a Bachelor of Business Administration degree from Wilfrid Laurier University in Waterloo, Canada and he lives with his family in South-Western Ontario.