ITAM People Management – ITAM Experiences Highlight the Importance of Hiring the Right People
Struggling with constant changes in your company? Do you have a hard time knowing what your colleagues actually do and what applications they use? The easy answer to this would be to get either a discovery tool or an integrated ITAM solution that'll give you this general picture much quicker. Next, you have to manage the lifecycle of your assets; you have to draft your entire processes from establishing your needs, hardware and software acquisitions, negotiating with vendors, dealing with technical support, disposal, forecasting budgets and the list goes on!
Process and People
No matter how big your company is, while you draft all of these processes, you'll quickly establish the input of each person and how they interact within their role. Is their job relevant? Are they wasting time on tasks that don't have any added value? How much time are you spending on a task for which you've identified a lot of waiting on decisions in your process? If the end result is so flagrant that just getting an approval during these "waiting times" is too long, maybe your process isn't as efficient as you may think.
The best way to evaluate the efficiency in your process would be to add a timeline and a rate in order to calculate how much each task really costs. If someone has already done this exercise before in your company and the word "outsourcing" suddenly just popped up from your executives, don't be too surprised. You can avoid that by developing your aptitudes as a process analyst. No matter what your role is, even outside of IT Asset Management, the employees that put forward a clear as-is process and work to improve them at least twice a year are the ones that adapt the easiest to change management and are the ones that most managers turn to first. Whether your company is growing, downsizing or has management changes, your process needs to follow these changes in order to adapt the day to day operations and make sure no important task is forgotten before a deadline.
Tools and People
Even if you use the most expensive tool on the market to for your ITAM needs, using them at full capacity is a challenge even for the most experienced. Your tools will only be as efficient as the employees that operate them. Make sure that the "operator" is well trained and understands the limitations and possibilities of what can be done with all these expensive tools. If your SAM solution was sold with the promise to help your compliance picture but you're still being audited with noncompliant results, maybe you should focus on optimizing that feature… full time!
Experience Limitations
The main challenge in today's industry is that most ITAM resources have a relatively limited experience in this field (less than 10 years) because they actually come from different backgrounds: accounting, finance, IT, operations, purchasing… Combine the efforts and top skills of each and every one of them from all these fields and you can run a fully functional team that'll easily make the link between business needs from all departments in your company. That's where you make the magic happen with your dream team and prove your ITAM department's credibility. I came across six different managers in the last eight years and actually just two of them had more than five years of relevant ITAM experience before being named manager in this position. Management positions don't need to have all of the technical skills needed in this field, but need to enforce and understand specifically how a SAM and ITAM process works in order to maximize its best resources on the right tasks.
If your processes aren't automated or if you don't have a SAM tool at all, it doesn't matter how well equipped you are because the best processes can manage almost any task manually up until you can make a case to your upper management of the benefits of investing in the right tools. So, don't go knocking at your vice-president's door without being ready with the actual process and where you want to go. Not being able to give a full picture and how it impacts even the smallest tasks can have repercussions much greater than you've initially estimated. Oddly, project managers just disappear after implementing their idea. Sound familiar? Where's their expertise post-implementation? How do you ensure someone else's project objectives if your only move is to hire one too many low paid analysts that still needs training or an expensive consultant that'll simply put a band-aid on broken arm…?
Find the Right Resource
In order to avoid a long hiring process that leads to another six to nine months of training before your resource gets comfortable in their new shoes, try putting on the table exactly what you're expecting from a candidate. Avoid being too vague. I came across a consultant that had a very specific skill that I was looking to exploit and used that knowledge to make my objectives very clear during the hiring interview. Believe me, it wasn't easy to find that rare breed. After two months of searching, I found that person and gave him my project objectives and specifically what I was trying to accomplish. Without looking at any documents, the candidate's initial estimate was seven business days to complete the work. Instead of simply handing this expensive consultant to the ITAM team, I decided to pilot the project myself with this consultant and as soon as he came in, I was prepared! Documents were ready, the tool was up and running and conference rooms were reserved for a full day of team work.
We went straight to work. Other than the first hour of greeting and another hour over lunch for small talk, I made sure his time was optimized every minute he spent working with us. In the end, he spent just under 4 business days and I completed the documentation myself. Talk about being efficient! That was the first time that I completed a project phase in much less time than anticipated.
We had also asked for a couple of statements of work from our preferred partners and directly from the manufacturer for comparison. Their respective estimates were almost 10 times more expensive than what we ended up paying this consultant. In this case, the key to accomplishing a difficult implementation was to have control of the deliverables and to have the flexibility to adjust the timeframe necessary with your resources, thus paying only for what is needed.
Using a Skills Database
Another step I suggest every company take is to draft an employee skills database and make it available for all managers to consult. Why should this information be held only within HR? With all due respect to HR, they don't know much about asset management. Their requirements need to be fulfilled with the right keywords, black on white; nothing else. OK, I may be exaggerating and it's not my intent to minimize their job, but a skills database sometimes holds more information than what HR can interpret or relate to what a candidate can or can't do. In this industry, so many skills are relatively unknown to HR and sometimes, important links to a great candidate can be easily omitted.
Back to this consultant I hired, we both had experience with the tool we needed to configure, but his expertise with the tool was much more in depth than mine. Less than an hour after our company sent out the profile requirements to our recruiting firms, I received three calls directly from head hunters asking me if I would be interested in this mandate. Too bad they had no idea I was the one piloting this project, but my expertise wasn't easily quantified for them to have known this just by looking quickly at my profile. How many times has a candidate thought a job description was written just for him and was convinced he was the one for job? Then, an automated e-mail is sent out saying his skills don't match and the company is pursuing other applicants… Sound familiar? If this has happened to you, don't be too hard on yourself; if it wasn't meant to be, it just wasn't. Just let it go, it's their loss.
Achieving Success
In the end, your ITAM solution will only be as good as the employees you have. Train them, educate them, encourage them to learn more and strive to improve their current skills. If they come from a financial background, focus that employee on IT budgets and making the link with your finance department. If they come from an IT background, focus these employees on compliance management and new technology initiatives and IT capacity. Business analysts can scope your ITAM processes better than anyone else and help you optimize ways of handling the unexpected changes. Database experts can optimize the workflow of information as well as how it should be stored and used with your ITAM solution even if you still do everything manually. Finally, resellers are the ones that know the most about relationships with manufacturers and their products, especially the licensing. Resellers receive the most manufacturers' training all year round and are the first ones informed of new trends in the industry.
In every person there's a hidden gem, you just have to find it and profit from it the best way you can.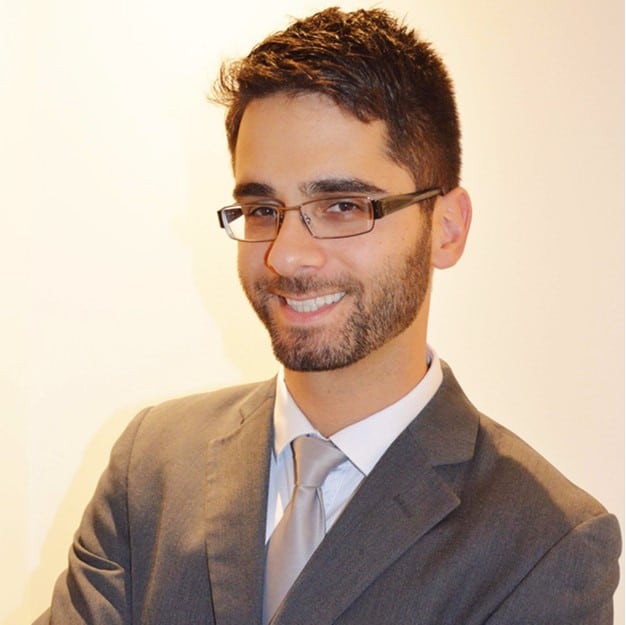 Elie Baho is the IT Asset Management Consultant for Baho Consultation, Inc.