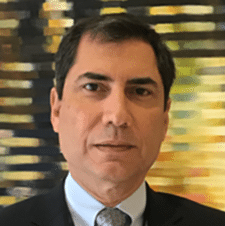 Principal Consultant, CSAA
As IT Asset Management, Cybersecurity, and ITIL expert, Jose has completed many projects to implement IT Asset Management programs and elevating the maturity level for many organizations. Jose has been championing both hardware and software asset management as the ultimate defense against cybersecurity threats. By combining both the cybersecurity framework and the IT Asset Management Best Practices, Jose has provided a new way to show how important is to have solid IT asset management program and how to break silos in the organization. The excellent leadership skills that he posses have contributed to many companies to improve their process and recognize Jose as a the highest level resource to contribute to organizations looking for a solid IT asset management programs as well as their cybersecurity programs.
How to break the silo between IT Asset Management and Cybersecurity
Silos hurt companies Having Cybersecurity organization in a silo and separated from IT Asset Management is a very costly mistake. IT Asset Management trying to do their best; but not connected with Cybersecurity is not giving the organization the extra help needed to have a high level cyber-defense. It is important to break the silos and IT Asset Management have the tools, the knowledge, and the attitude to take the initiative and break this silo and work together with the cybersecurity team.