LaaS: License Management as a Service – Fixing License Management Woes
Legal compliance and efficient usage of software through Strategic License Management is no longer a "nice to have" for organizations of any size. More and more software publishers are placing value on compliance, as reflected in the software compliance audits and education programs that keep popping up.
By way of an example, the goal of Oracle's Global License Management Services program is to promote the "management, governance and awareness of the proper use and distribution for Oracle systems through expert services." Similarly, Microsoft has a microsite dedicated solely to Software Asset Management. Furthermore, half of all of vendors audit their customers to generate revenue. This means that compliance audits are not going away, and likely will only increase in regularity.
Traditionally, enterprises invest in license management technology following a painful audit experience. Here, inadequate processes and data–as well as the complex issues of license management–are brought to light, and internal support for finding a solution finally reaches the necessary level of urgency. Moreover, compliance audits are a serious drain on resources, as they can take many months to complete. As Maurice O'Connor, a member of Forrester's Sourcing & Vendor Management (SVM) Council, wrote, "Although the [IBM] audit was confined to DB2 usage, it took an elapsed time of about eight months from start to end to complete the audit. This was much, much longer than I would have expected given its scope."
Therefore, enterprises need to implement Software License Management to prepare for software compliance audits. Preparation reduces the amount of time and resources required to respond to an audit, as well as prevent nasty surprises such as under licensing or incorrect use of product use rights.
Key factors of Software License Management include the implementation of appropriate processes, proper documentation, and management of product use rights alongside their technical applications.
Lack of Internal Resources
Often, enterprises are just as surprised by the demands of operative license management as they are with the work and results of a compliance audit. Software asset management requires a unique set of skills that are hard to find.
Companies are forced to assign operative tasks to individuals who either don't have enough time or don't have the right skills to tackle the complexities of license management. As a result, enterprises are faced not with a smooth process but with a lack of sufficiently educated and motivated staff, which renders the operative process of license management inefficient and insecure.
All of these factors conspire to create, at best operational inefficiencies, and at worst incorrect data. And instead of investing scarce human resources in the accurate supervision of the software license management process and the strategic planning and management of software assets, companies are forced to allocate staff to scour data records and rely on disparate tools for information that, in the end, are insufficient and unreliable for license management purposes.
LaaS – License management as a Service
It is the high demand for resources and specialized knowledge that leads organizations to choose to implement License management as a Service and concurrently outsource non-strategic single tasks that are necessary for operation. Outsourced tasks, product and organizational scope, as well as timeframe are factors which are unique to each company. In other words, License management as a Service (LaaS) is a Strategic License Management solution tailored to specific needs.
LaaS allows for managing compliance and financial risks with minimal investment and marginal demand on internal resources. With LaaS, the focus is on operational tasks, high transparency, and compliance support through experienced and trained experts.
Three Key Features of LaaS
In the image below is a breakdown of the individual components of LaaS. There are three important factors to note:
The required data for license management is provided by the customer.
The preparation, processing, and review of data are provided by the LaaS provider. This applies to all functional and technical activities, including running the license management technology as SaaS.
The evaluation, assessment, and monitoring of data quality is also provided by the service provider. Compliance analyses and additional reports are delivered/made accessible to internal points of contacts designated by the customer.
Introductory Steps and Requirements
LaaS requires an appropriate foundation. Therefore, certain prerequisites need to be fulfilled–such as having the necessary basic data available–before LaaS can be implemented successfully.
If the company has not previously performed any major license management activities or processes, then the implementation of LaaS will require an initial project.
To effectively implement LaaS the following are required: a sufficiently mature technical landscape (e.g. data sources are available) and processes that can be monitored. Often underrated but equally important are internal resources with proficient knowledge about the organizational and IT environment and software vendors/manufacturers. This role is often filled, not necessarily full time, centrally or locally by so-called "license managers." At the same time, this role is also the service owner and a key position regarding internal and external process steps, especially as it relates to decision making and quality control.
Migration from Existing License Management
If the company currently has a license management process in place where the data has already been processed–regardless of whether or not it is supported by a specialized technology–then only a "small project" is needed for LaaS.
This project will ensure that existing processes and data sources are compatible with LaaS. Depending on the level of organization at hand, new processes might need to be created, data sources defined, and old data treated in order to be migrated to the license management tool. Whenever possible, the LaaS provider should directly take over or modify existing processes rather than create new ones. This enables faster and more cost-effective implementation while enabling broader employee acceptance of license management.
Project Steps
The following steps are to be taken in both cases on a modifiable scale and with varying degrees of emphasis, depending on the company's unique circumstances:
Review of established/new processes and the assigned roles
Review of source systems and their interface requirements
Review and fine-tuning of master and variable data
Migration of data and documents
Staff training
Once in place, LaaS guarantees constant updates to, and analysis of, the data, hence ensuring pro-active data quality management. As a result, the license manager is empowered with information he can act on with confidence.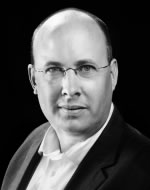 Christof Beaupoil is the Managing Partner for Aspera Technologies, Inc.