Leading the Way – Being Prepared to Wear 2014
Each fiscal quarter, technology companies put out new products, services, and offerings. These are typically announced through heavily publicized press releases and advertisements hoping to convince their target audience to purchase their product. With 2013 in our rearview mirror, it is clear that it was "the year of the cloud" with a heavy adoption rate of cloud products and services. However, in the fourth quarter, a new product was on the cusp of being the centerpiece for 2014. This year will be "the year of the wearables".
Arguably pioneered by the Google Glass Project by Google, wearable technology is the latest trend. Companies large and small are putting together offerings aimed at the individual consumer. Wearable technology was the theme of CES 2014 and shows no sign of slowing. Whether it is a pair of glasses, a wrist watch, or some other form entirely, it is likely that consumerization will introduce these technologies into the business environment through similar channels as the iPhone and Android. For this reason, it is imperative that IT Asset Managers keep an eye on the future and prepare the organization for what is coming.
So what does wearable tech mean to the IT Asset Manager? In simplest terms, most of the current wearable technology is of no concern. Unless it connects to the internet or has access to organizational data, it's probably not something that an IT Asset Manager needs to manage. This means that most fitness-oriented devices as well as biometric trackers would not apply as they are not Wi-Fi capable or have organizational data stored on them.
However, problematic devices do exist. The Samsung Galaxy Smart watch, the Pebble Smart watch, Google Glass, and other devices have Wi-Fi capabilities and upload and download information from a central source (Samsung Galaxy Smart watch pulling information from your smartphone) or a cloud server (Google Glass accessing Google Drive, Dropbox, etc.). These devices need to be accounted for within the organization as well as what data is stored or accessible to them. To take these steps forward, we need to get back to our asset management roots.
When the wave of Android and iDevices came into the organization, standard discovery tools and processes were not prepared to handle them. To manage the new software and new operating systems, IT Asset Managers had to manually account for the devices for quite some time. The same situation applies here with wearable tech. Until these wearable devices with their non-standard software become widespread and adopted into the organization, manual tracking and due diligence will be necessary. The difference between this consumerization trend and the prior one (smartphones) is that current wearable technology tethers to another device or is otherwise dependent on other technology to function. Examples include Google Glass requiring Wi-Fi to incorporate all intended functionality of the Samsung Galaxy Smart Watch utilizing the computing power of a smartphone. Will these assets be treated as an independent asset or as a peripheral such as a Bluetooth keyboard or mouse?
Only time will tell. Most likely, these assets will be treated on a case-by-case basis until it becomes standardized in both the organizational environment as well as the wearable technology market. One thing is certain for the future however; IT Asset Managers need to be prepared for what is on the horizon. Wearable technology is a completely new trend that brings its own challenges and opportunities. The ability to be prepared for these opportunities will separate the leaders from the followers. Are you a leader?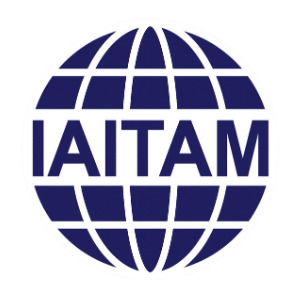 The International Association of IT Asset Managers (IAITAM) is the largest organization providing education, certification and thought leadership to the management of IT as a business. IT Asset Management is the management of hardware, software, mobile and other technology to maximize the value to the organization.