Licensing Oracle in a Public Cloud environment
WHAT DOES CLOUD MEAN FOR YOUR SAM STRATEGY?
Software asset management? Cost optimization? With the growing use of cloud, that's no longer an issue, because you know exactly what you pay for, right? Even though cloud solutions deliver huge benefits to organizations, it is more important than ever to manage your software licenses.
More and more end users are planning on or have already moved to a cloud computing environment. The benefits for organizations are quite clear: purchase software efficiently (much easier and more transparent) and pay only for effective use (pay-per-use). Virtualization also contributes to bringing IT spending down. Nevertheless, enterprises tend to underestimate the complexity of license management introduced by virtualization and cloud technologies.
LICENSING ORACLE IN THE CLOUD
If you have software programs and applications on premises and you want to move them to the cloud and remain compliant, you have to pay attention to all the layers your solutions/applications are built on. For example, not all your on premises Oracle licenses can be used in the cloud – on premise Oracle Application licenses are not eligible for Public Cloud usage. So, if your solution relies on Oracle Applications, you cannot use your existing on premises licenses when moving the solution to the cloud.
Similarly, you need to be careful when choosing a cloud provider, as Oracle has authorized only two vendors, Microsoft Azure and Amazon Web Services, as eligible for hosting Oracle Programs in the public cloud. This means that if you are deploying Oracle Programs with these two providers, you are eligible to license only the vCPUs allocated to the VMs supporting Oracle Programs. If you want to move to the cloud, but not with the two approved vendors, you will most likely have to license all the underlying physical infrastructure supporting the cloud platform, much like VMWare.
Recently, Oracle updated their "Licensing Oracle Software in the Cloud Computing Environment" policy. Under the old policy, you had to multiply the number of Virtual Cores with the corresponding Oracle Processor Factor to get the required number of Processor licenses. Under the new policy, however, the counting methodology has changed. If Hyperthreading is enabled for your specific cloud VM, then 2 vCPUs are equivalent to 1 Processor license. If Hyperthreading is not enabled, 1 vCPU is equivalent to 1 Processor license. This change means that the required number of Processor licenses has doubled for a significant number of cloud VM types.
You always need to pay attention to these changes, otherwise it is very easy to become non-compliant. Usually, an audit from Oracle whereby you were found non-compliant is a good opportunity for Oracle to try and sweeten the deal with Oracle Cloud offerings. With the growing use of cloud environments, the options you'll see are, at a first look, more economical in cloud, then on premises, for the same product group. However, there are also hidden costs that may arise. If you don't know what you use, you might end up paying more, as there might be some additional cloud services you'll need to purchase to make your solution work. You will also need to make sure the on premises customization can be replicated in the cloud, otherwise this can turn into additional consulting fees. Don't forget to make sure you know when your contract is expiring, as it might be automatically renewed.
MOVE TO THE CLOUD PREPARED
At a first glance, it may seem clear what are the benefits of cloud, but licensing in a virtual environment remains a complex matter. Organizations often misunderstand or ignore the complexity, which puts them at risk of non-compliance.
Following the steps below will help you to have a good base when moving to the cloud:
Before moving your licenses to cloud, do your research
Be smart when choosing a cloud partner
Get the best cloud service for your needs
Figure out what on premises licenses you can use in the cloud
Compare whether it's cheaper to use BYOL or get an Included License
Verify if your on premises customizations can be replicated in the cloud
Don't forget about security, as your data will no longer be on your premises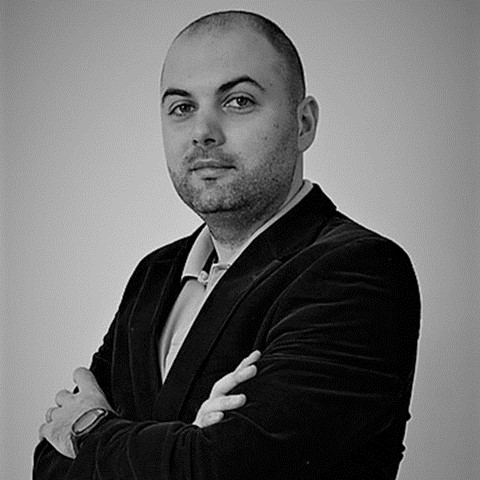 Cezar Miron is the Principal Consultant – SAM Strategy for B-Lay