Managing the evolving Enterprise
IT Asset Managers don't always participate in strategic IT discussions. But, they are expected to help organizations keep track of spending on hardware, software and subscriptions to various IT Services.
IT Asset Management is becoming more strategic – new technologies are making IT more complex and the ease with which new, subscription based resources can be obtained increases the risk of overspending.
As IT evolves, IT Asset Management challenges increase because IT doesn't replace the existing technologies, but rather adds new capabilities and migrates some of the existing services to new platforms. As a result, enterprises today can have everything from mainframe, through physical and virtual client-server to new cloud-based environments.
Historically, organizations owned all of their assets. For hardware, IT asset management relied on a combination of electronic and physical inventory. Over time, tracking of hardware became quite accurate.
As hardware became well controlled, organizations began to shift focus to tracking software. Initially, software asset management was relatively simple because of relatively simple licensing terms. Over the past decade, however, as companies acquired more software and adopted virtualization technologies and licensing terms became more intricate, software asset management became more complex. Today, companies spend significant amount of resources tracking software licensing to ensure software used within the organization is properly licensed and to minimize "shelf-ware".
The maturation of IT Asset Management, particularly on the Software Asset Management side paid many dividends over the past few years, when Independent Software Vendors (ISVs) increased their Audit activities to make up for the lack of revenue growth from new sales. While some have argued that setting aside funds to pay non-compliance fines is a sound strategy, it often led to increased frequency of audits from other vendors, ultimately forcing those companies to adopt IT Asset Management tools and practices.
Strong centralized controls and policies regarding asset acquisition allowed IT Asset Managers to deliver value based on optimized utilization of existing assets, such as re-use of software licenses and reduction in spare hardware inventory. IT Asset Management led to standardization. On the hardware side this resulted in providing a limited choice of hardware – reducing the amount of spare inventory, simplifying maintenance and improved user experience. On the software side, reducing the number of software vendors and software titles allowed organizations to obtain better volume discounts and reduce training and maintenance costs. Companies were also able to benefit from reduced Service Desk costs caused by wide variety of hardware platforms and software programs used within the enterprises.
IT departments continue to investigate and adopt new technologies. Some of these technologies, commonly referred to as "Cloud", promised elimination of compliance issues for software and elimination of hardware asset management. Enterprises, looking for ways to reduce capital expenses and perhaps even IT operating costs viewed Cloud technologies as very promising – allowing IT to focus on delivering services, rather than managing back-office infrastructure.
However, as IT departments increased their adoption of "Cloud Services", they began to realize that costs can quickly spiral out of control.
Management of Cloud Services requires similar approach to that used when managing "tradition" IT environments. Within enterprises, IT Asset Management teams are best positioned to help companies manage costs. Cloud Services, from cost management perspective, require similar mix of policies, tools and expertise. As with hardware and software, companies will also need to standardize on Cloud providers. This will reduce management complexity and allow organizations to seek better subscription terms.
Management of Cloud Services within large Enterprises equals and complexity to management of traditional it environment. The first step in effective management of Cloud Services is to understand what services are being used, who is using them and tracking actual utilization of those resources.
Let's take a look at specific needs for different types of cloud services.
Infrastructure-as-a-Service
Infrastructure-as-a-service (IaaS) provides companies with the ability to replace datacenter assets with pay as you go compute power. It allows companies to quickly scale up their compute capacity to meet demand. Tracking of utilization is critical as infrastructure-as-a-service pricing is based on usage time. This means that anytime an infrastructure-as-a-service Resource is running, the company is incurring costs.
In many situations, IaaS resources may be running 24 hours a day. But, in some cases, they don't have to. This is where companies must understand when the resources need to run. Stopping a service for an hour a day, will result in direct reduction in spending. However, we are not used to this concept – so organizations need to educate users of these services to turn off the IaaS Instances whenever they are not needed, even if it is only for an hour a day. After all, in our datacenter, the servers are there whether they are running or not – and the difference between idle server and busy server is not something that has significant impact on ongoing costs. The servers have all been paid for and so has the software running on them.
IT Asset Management will not be tracking assets – IaaS is not an asset, it's a subscription, often pay-as-you-go type service. This means that some new data will be needed. In order to optimize costs, we need to find idle IaaS Instances and turn them off until they are needed again.
Tools will find opportunities for savings, but corporate policies must be in place to enforce desired behavior and optimize spend.
IaaS Instance subscriptions are only the basic blocks for building IT Services. Users must install and run software in these instances to deliver value to their organizations. This means collection of software inventory data is still a requirement. Some software vendors have special licensing terms for software running in Cloud environments – so IT Asset Managers must be able to track where the software is running and communicate with the users of the software about the financial impact of consuming a license in a Cloud environment.
Platform-as-a-Service
Another option available to organizations is Platform-as-a-service (PaaS). Where IaaS provided a set amount of compute power with an operating system, PaaS is a little different. It provides a complete, managed environment that is ready for consumption as part of IT Services. Databases are a great example of PaaS (sometimes called database-as-a-service, or DBaaS).
When you are consuming PaaS instances – you don't have to worry about licensing – everything you need is included in the service. Users simply need to subscribe to it and use it. From cost management perspective, we need to focus on utilization. Is the PaaS service being used, or is it simply idling, while costing the company money.
IT Asset Management needs to monitor PaaS to ensure it is being actively used. It also needs to compare the cost of PaaS versus alternatives. It may be easy to subscribe to AWS Aurora or Azure SQL services, but are these services more cost efficient than traditional licensed databases?
Software-as-a-Service
The 3rd major type of Cloud Service is Software-as-a-Service (SaaS). SaaS provides an IT Service. Companies don't have to have any hardware and they don't need to maintain the software. They simply use the SaaS application. SaaS in particular allows companies to free up IT resources from doing maintenance tasks to improving IT Services.
Once again, we need to make sure we track usage of the SaaS application. Individually, subscriptions seem inexpensive, but costs can add up quickly. Companies need to track usage of the subscriptions (often user based) to ensure that they are used and delivering value.
IT Asset Managers are beginning to become involved in tracking all of the Cloud Services – the tools they use must be able to collect the right data to effectively manage subscriptions and specialized licensing terms under which software is used.
IT is not standing still – as IT Asset Managers are trying to control Cloud environments, IT departments are continuing to research and adopt more technologies. We see rapid adoption of Container technologies, which are viewed as an effective tool to move more IT Services to Cloud. There are also other technologies that are gaining adoption – Internet of Things and Edge Computing will also have impact on IT Asset Management.
All of these new technologies will guarantee that IT Asset Managers will be busy for many years to come. Licensing terms for software will continue to evolve. More IT Services will be built on pay-as-you-go and subscription-based resources. IT Asset Managers will have to manage greater complexity – from traditional, on premise hardware and virtualization based environments to Cloud-based and other new technologies.
This will require that corporate policies are updated to ensure users understand the need to shut down idle resources. IT Asset Management tools will need to be able to manage subscriptions as well as traditional software licenses and hardware. Tracking usage to find unused subscriptions will become the focus of IT Asset Managers.
I expect that IT Asset Management will evolve to become more focused on Spend Management. Subscriptions are not assets, but the expertise to optimize costs lies with IT Asset Management. The function will likely become more strategic in the future – IT Asset Managers are in a great position to provide inputs on costs of IT Services. These inputs should be used by IT to decide whether it is better to deliver IT Service based on subscription resources or on premise capabilities.
And, by the time we have a handle on these items, we will need to adapt to new technologies, while continuing to manage hardware, software and Cloud assets and resources.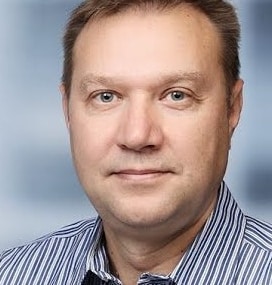 20 year veteran of the software industry. Daniel's career included sales, pre-sales and product management positions in a number of software companies, including MKS, Hewlett-Packard and Flexera Softwarem where he is currently working as a product manager for FlexNet Manager products. Majority of his career has been spend around software management, from software distribution tools, through inventory and IT asset management. He is a long time supporter of ISO-19770 standards and is very passionate about the products he is involved in. Daniel hold a Bachelor of Business Administration degree from Wilfrid Laurier University in Waterloo, Canada and he lives with his family in South-Western Ontario.