Managing "Things": The New Competitive Imperative for Enterprises
Ushering in a new era of automation
The Internet of Things (IoT) is here and enterprises are suddenly grappling with how to take full advantage of and manage the explosion of assets, or "things," within and outside of their organizations. The massive influx of IoT devices are predicted to save time and money and provide better value to customers, employees, and other stakeholders.
It used to be that the main things that were managed through IT asset management (ITAM) were computers: servers, desktops, and phones. However, now everything is a computer and it needs to be managed in the same way through IoT.
IoT brings together brilliant machines, advanced analytics, and people at work. It's the network of a multitude of devices connected by communications technologies that results in systems that can monitor, collect, exchange, analyze, and deliver valuable new insights like never before. These insights can then help drive smarter, faster business decisions for enterprises. Whether it's enabling predictive analytics to detect corrosion inside a refinery pipe, or providing real-time production data to uncover additional capacity in a plant, or driving visibility and control over industrial control systems, the IoT—and the software solutions powered by it—are driving powerful business outcomes.
The importance of ITAM will never go away. These assets are invaluable to any business. They contain information that cannot be replaced, and they open businesses and entire industries to vulnerabilities if they are not properly protected. IoT overlays another vital layer onto the need for ITAM, and the need for IoT asset management is massive.
McKinsey estimates that IoT will create $4 to $11 trillion in economic impact by 2025 by fundamentally transforming factories, cities, retail, logistics, vehicles, offices and homes, and many other aspects of our lives. In this entirely new phase of automation, machines will handle tasks that humans do today. Imagine inspecting infrastructures using drones, or managing fleets of self-driving cars.
All of this is in the works today, but it is only the beginning. As assets get smarter, IoT will evolve from workers simply managing assets in the field using mobile devices to self-learning, smart systems that can even conduct predictive maintenance. An HVAC system might, for example, create a work order on its own if it is experiencing issues—all without human intervention. A manufacturing system could automatically run a report each time maintenance is needed to check if a certain type of sensor is failing at a higher rate than normal. Humans will be able to spend their time on more strategic tasks, and avoid the time sinks and expenses of activities such as unnecessary travel or manual asset tracking using outdated methods like spreadsheets.
It's the age of IoT: do you know where your assets are?
As assets proliferate, including IT assets, a major part of the IoT opportunity is the technology and infrastructure urgently needed for enterprises to efficiently manage all of their assets and make sure they are running properly. As "things" come online now and in the coming years, managing them is a challenge that no Chief Information Officer (CIO) can ignore. CIOs are looking for enterprise-grade software to track the lifecycle of all the devices and objects—from the time they're budgeted pre-purchase, all the way to archiving the data generated by obsolete assets earmarked for destruction.
"Thing management" software will need to allow customers to track where their IT and other assets are, who has access to and control of them, whether they're working or need maintenance, and so on. The software will also need to allow users to run reports on any of these variables with the utmost security so that information does not fall into the wrong hands.
Uniting information silos
Accomplishing this task is easier said than done. In most enterprises, information about assets is typically spread among different systems and across departments. This makes it difficult, if not impossible, to leverage existing systems to provide a single source of truth about all valuable assets. An enterprise, for example, will have crucial asset information in the system management tool (AirWatch, Microsoft SCCM, Jamf, etc.) in the ticketing tool (Zendesk, JIRA, ServiceNow, etc.), in their financial or procurement systems and in their HR system (i.e. Workday).
This is coupled with the fact that different departments have different needs when it comes to asset management. Finance might need "read" access to all purchases to run reports, and the helpdesk might have full read/write access, but only in their location. The head of a business unit might be able to see all assets in his/her business unit, while the person in receiving can just scan in assets using a mobile app. Enterprises need a platform that is flexible enough to tailor the view of the system based on roles and permissions.
With IT and other asset information spread in silos throughout the company, no one within the company has one single source of truth showing all of the asset inventory. This can lead to a variety of challenges, such as:
Inability to identify users and automatically assign assets based on roles, functions, or inventory
A lack of automated rules and alerts for all devices that contain sensitive information to ensure that they are only being used by authorized users in authorized locations
Inability to tie into ticketing or other enterprise systems for alerts
Lack of clarity into software and SaaS licenses along with physical machines or "things"
These are just a handful of examples of what can happen when assets start coming online at scale within enterprises and other large organizations. IoT increases the number of doors to a business's network. If you don't know the "doors" to your enterprise, they are at risk of being opened without your consent.
From IT asset management to IoT asset management
Initially, asset management was built for a world where only computers, servers, and cell phones connected to the Internet. Now everything does. IoT devices are, in fact, computers, and should be managed accordingly. That means that the same software used for enterprise ITAM can readily be used for IoT asset management. The two needs go hand in hand.
A comprehensive view into every asset
The software includes a robust suite of features for reporting, automating workflows, data import, mobile app support for managing assets from smartphones or tablets, and customization. Even more important, the software offers a comprehensive list of partner integrations so enterprises can eliminate data silos and get a single source of truth about all the assets they have driving their business.
The beauty of integrating IoT asset management with tools such as Zendesk, Google Apps, OneLogin, Slack, Okta, Jasper, MobileIron, and many others is that enterprises can use their existing systems. They do not have to rip and replace what they are already using to take full advantage of their assets and automate asset management. All of these integrations are backed with an open API so that enterprises can easily meld asset management with virtually any system they already have and use on a daily basis. Use of existing systems also offers the benefit of allowing enterprises to get going quickly with enterprise-grade asset management for IoT devices so they can get a jump on the competition.
Conclusion
With smart asset management of both IT assets and "things" in IoT, enterprises can optimize asset utilization and know the status of virtually any asset, anywhere. Even more important, enterprises can know and control who has access to assets and the information they contain. With security and compliance looming as large concerns, smart asset management in the age of IoT is no longer an option; instead, it is a competitive imperative.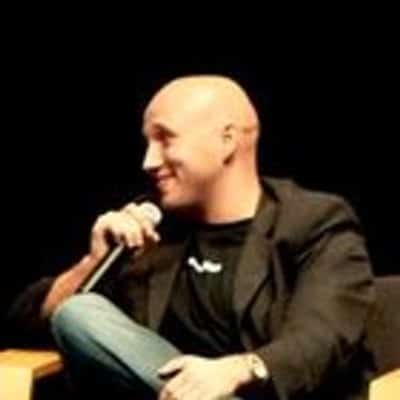 Arthur Lozinski is the CEO of Oomnitza