Mobile Asset Management – Are You Prepared for End-of-Life Management of Mobile Devices?
Setting the Stage for Mobile Domination
Mobile is dominating enterprise IT transformation. Our society, both professionally and (especially) personally, is driven by the proliferation of mobile devices. Mobile devices dominate the workplace because they are portable, convenient, increase productivity and are supported by a seemingly limitless supply of apps to enhance business functions. As a result, smart phones and tablets are now the norm rather than the exception.
As a result of the popularity and preference of mobile devices, CIOs are faced with managing both traditional asset purchase solutions as well as BYOD programs. For CIOs and IT departments, this means the responsibility of managing enterprise applications across a broad spectrum of devices and operating systems, protecting corporate data on personal devices and safely (and smartly) disposing of the devices in a manner beneficial to both the organization and the employee.
Mobile technologies came in second for CIO technology priorities for 2013. According to a 2012 Gartner CIO survey, 26% of small or midsize business (SMB) employees use at least one of their own personal devices in the workplace. These devices are relied upon heavily in employees' personal lives, and they have a natural expectation for their IT departments to support these devices at work. Worldwide enterprise spending on mobile devices is expected to grow at a compounded annual rate of 8.2%, higher than any other sector of IT budgets.
Figure 1: Forecast for major consumer electronics growth worldwide
Figure 2: Forecast for corporate mobile spending
The rapidly growing mobile trend in the enterprise market has most enterprise IT asset managers focused on how to integrate enterprise applications on mobile platforms to meet the demands of a seamless user experience so productivity is not affected. While the need for smart and secure apps is important, it is just as important to plan for responsible mobile asset disposition.
Do You Know What You Don't Know?
What will it take for you to learn what you need to know? As the market is saturated with mobile devices, enterprises across the globe face the daunting task of protecting corporate and customer data. In previous years, the concern was how to responsibly dispose of these devices, but now device management is taking its toll on consumers and corporations. Mobile device management has been an issue in three very important topics this year: mobile device security, the kill switch debate, and the battle for cell phone unlocking.
Mobile Device Security
Mobile devices represent a significant data security issue for the enterprise and identity security for the individual. Smart phones store as much or more data than a computer. Even though many enterprise mobile applications have remote disabling, pin destruction or encryption, the fact that data still exists on the mobile device is often overlooked by IT departments. Old mobile devices carry risk in the form of personal or corporate data remaining on the phone after it is no longer in use.
If you are a company that supports BYOD for your employees, than chances are there are company files stored somewhere among the average user's 250-499 GB worth of hard drive storage (combined digital devices storage space of the average user). As such, your company should be just as concerned as to what happens to those devices when they are refreshed or turned in for electronics recycling.
Most people think that a simple factory reset of the device wipes the data from the device, and in doing so, tend to have a clear conscience about the security of their data and other personal information. That line of thinking is not true, especially with the amount of data that is stored in the cloud and the simple act of turning on a device can restore access to that information.
Responsible mobile asset disposition ensures no personal or corporate data ever falls into the wrong hands and that proper data erasure measures are taken. Strategically partnering with an IT and mobile asset disposition provider addresses the challenges of erasing data from a vast array of makes and models of cellular phones and mobile devices, including phones, SIM cards, and flash cards. This data is purged in a safe and secure environment so the devices can reenter the marketplace or be recycled responsibly.
An interesting topic that just recently became an issue is biometric security, meaning fingerprint and eye scanners implemented on mobile devices. While it's ideal for the consumer, it has turned into an IT nightmare at BYOD-friendly corporations. BYOD is taking the corporate world by storm. If employees are using their personal devices in the office and are securing them with their fingerprints or, eventually, eye scanners, IT staff will have serious trouble gaining access to those devices and ensuring device security.
Kill Switch
An estimated 1.6 million smartphones were stolen in the U.S. in 2012 and the numbers continue to rise. FCC figures indicate that smartphone thefts account for 30% to 40% of all robberies nationwide. A kill switch allows users to disable their devices if they are lost or stolen and would greatly decrease the desire of smartphone theft. California seems to be leading this debate, with pending legislation insisting that their outrageous smartphone theft rate will lower with this technology.
However, opponents to the bill, including wireless carriers, feel that a kill switch would greatly inhibit profit earnings from phone insurance. The four largest wireless carriers made an estimated $7.8 billion dollars from theft and loss insurance products in 2013. CTIA-The Wireless Association, a trade group for wireless providers, says a permanent kill switch has serious risks, including potential vulnerability to hackers who could disable mobile devices and lock out not only individuals' phones but also phones used by entities such as the Department of Defense, Homeland Security and law enforcement agencies.
If passed, the bill will require OEMs to include kill switch in mobile devices sold in the state after Jan. 1, 2015. The kill switch must render the device inoperable for the following features: the ability to use the device for voice communications and the ability to connect to the Internet, including the ability to access and use mobile software applications and must survive a factory reset. The specified fine for the absence of a kill switch ranges from $500 to $2,500 per violation.
Cell Phone Unlocking
Commonly confused with jailbreaking, cell phone unlocking is allowing a device the ability to switch carriers and be compatible with multiple networks.
At the start of 2013, the Obama administration issued its support to reverse the act banning cell phone unlocking only after countless months, thousands of petitions and a handful of bashing blogs. This unlocking ban was created in attempts to protect the investment of cell phone carriers in their subsidies. However, by gaining superior support from the FCC and Obama Administration, the bill's back-and-forth action will eventually come to a halt, leaving consumers the freedom to carrier bounce and enhance the competition between mobile carriers.
According to the Institute of Scrap Recycling Industries, Inc. (ISRI), the U.S. is the only country that prohibits recyclers from unlocking electronic devices and returning them to market for reuse. By lifting the cell phone unlocking ban, IT asset management organizations and cell phone recyclers would be able to utilize the unlocked phones, send the devices through certified data erasure, and refurbish and remarket them in the U.S., as well as abroad.
Current limitations for IT asset management and cell phone recycling inhibit the life of mobile devices. If permitted to apply cell phone unlocking to day-to-day operations, these organizations can greatly encourage the refurbishment and remarketing of electronic devices, deflecting unnecessary, hazardous materials from entering landfills.
How Do You Dispose of Them?
Mobile asset disposition services require qualified vendors to address key challenges including:
Reverse Logistics – Mobile assets, although smaller and lighter than many traditional IT products, are often more widely distributed throughout the organization, requiring creative reverse logistics solutions to mitigate costs and maximize security. The solutions go beyond traditional ITAD pick, pack, and ship services. They often require custom solutions such as return envelopes and on-site data destruction to maximize the efficiency of the reverse logistics solution and solve the challenging problem of insuring devices containing corporate data in BYOD programs are processed to the standards specified in corporate asset disposition programs.
Asset Reporting – Mobile Asset Dispositions (MAD) vendors can supply detailed reporting of assets throughout the disposition process. This includes serialized asset reporting and detailed analysis of recovery from various disposition strategies.
Data Destruction – Mobile assets require a variety of data destruction techniques to address various operating systems and device types. ITAD vendors unfamiliar with the intricacies of mobile asset disposition may not provide thorough data destruction solutions for all device types.
Financial Return – Maximizing financial return requires selecting a MAD vendor that leverages all available disposition channels including wholesale, retail and carrier-controlled disposition channels. The resale market for mobile devices is volatile, with prices changing rapidly due to constant new product releases. Storing equipment for extended periods of time only decreases the resale market value of the mobile assets.
Partnering with a mobile asset disposition provider allows companies to provide a peace-of-mind solution for safe and secure destruction of data, higher ROI in the resale market, and ensures compliance with environmental and reporting compliance laws. Furthermore, your MAD partnership should include an extension of service offerings to your employees as part of your company's BYOD policy. This helps protect your corporate data and offers a green service to their employees by encouraging them to recycle their mobile devices, either through a collection or buyback program.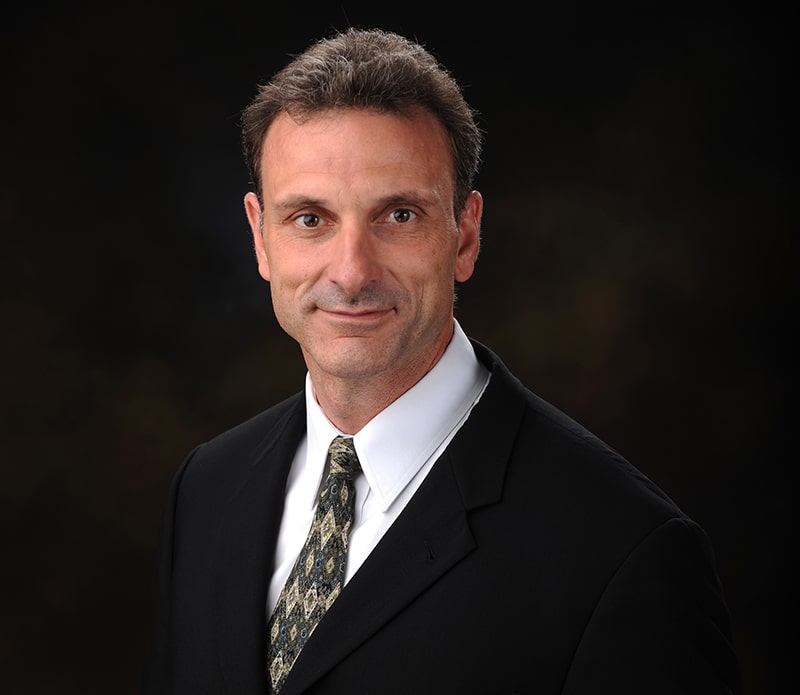 Craig Boswell is co-founder and President of HOBI International, Inc. In this capacity, he is extensively involved in the design, development, and deployment of electronics demanufacturing and recycling techniques. Craig is HOBI's chief industry consultant on demanufacturing, design for disassembly, and reverse logistics programs. Craig has published and presented numerous papers on the recycling of electronic products and the keys to designing more recyclable products.