If an organization would like to gain and buy the use rights of a functionality (Licensor) solution provided by a computer coded or programmed or procedural operations or software that are licensed through intellectual property rights (IPR) which combinedly or independently leads to a business solution, then the designer or developer or owner who claims the ownership of the Licensed IPR (Licensee) will hold the legitimate right of vigilance of license compliancy.
This demand and supply dealing and vigilance between licensee and licensor urged the IT industry to establish and evolve Software Asset Management (SAM)/Software License Management practice.
SAM has been, is and will be a discipline that holds a vigorous prominence and a straight influence on an organization's IT Spend and repute. Organizations have to bind their legacy approaches along with evolving needs of business solutions through software solutions., which invited demand in the IT market with various commercial software with numerous complex license metrics, which subsequently made SAM a discipline and approach to tackle various financial and demand aspects.
A conventional SAM practice in a bird eye view should be dealing with below licensing aspects
• Demand assessment
• Demand acquisition
• Maintenance
• Compliance
Over a period, by witnessing the evolution of software licenses and the ways of licensing, the intent of SAM and its approach in the aspect of organizational need and benefits has been mutated and this requires an strategical, tactical and proactive approaches to diversify SAM as gainful approach rather a liability, hence the suggested enforcement of following proactive operational measures.
• SAM Automation
• SAM Maturity management and enrichment
• Software Asset Optimization
• Audit-defense
• Hybrid licensing solutions
SAM Automation
Automation of license management processes right from the aspects of license procurement, license shelving, license demand monitoring, license positioning, license distribution and license maintenance through an assorted solution approach by gaining through solutions of multiple automation solutions (Tools) in the respective areas
• Contract and Procurement repository
• Configuration Management Database (CMDB)
• Deployment management
• Software discovery
• License management, repository, and compliance evaluation
• License reporting
The achievement of automation and continual administration over the above aspects either internally or through external tools will enhance the view of the demand and spend forecast. Automation itself though may not lead to process efficiency but would help in improved analyzation of manual expertise.
SAM Maturity management and enrichment
The application of the known ways of reactive, defensive, and proactive SAM approaches in gauging SAM maturity with the custom and achievable targets in the licensing aspects stated below which need to be reviewed frequently against a targeted values in view of enriching SAM maturity
• People – need to be gauged annually
o Inter-dependent and intra-dependent roles, responsibilities, and delivery targets
o Skill assessment, development, and enhancement
o Upholding Licensing expertise
• Process
o Continual Process re-engineering
o Process integration and alignment in-line with automation
o Placement and monitoring of dynamic KPIs
• Technology
o Discovery, review, and revisit of tool integrations
o Assessment of tools efficiencies
o Continual tool administration and maintenance
o Identification and evaluation of the scope of automation
The list of SAM KPI dashboard attributes that need to be considered to gauge SAM maturity
• Publisher priority
• Publisher aggressiveness in the market
• Completeness in capturing
o License consumed quantity
o Entitled license quantity
o List of license models
o Licenses split and share between the entities
o Track of shelf-ware
• Publishers with support and subscription entitlements
• Software spend
o Capex spend
o Opex spend
• Count of software support and maintenance renewals
• Savings and cost avoidance
• Count of software audits commenced
• License non-compliances and liabilities
Software Asset Optimization
Optimization of software licenses and/or spend through various strategical, tactical, and aggressive approaches with consideration of risk factors. As per Gartner review., on an average over 30% of the procured and entitled software in an organization stays un-utilized and unidentified. This provides a scope of optimizing the software licenses through various controls and approaches.
License optimization must deal with various existing challenges with-in the organization which are addressed in the sections of "SAM Automation" and "SAM Maturity management and enrichment"
• De-centralized procurement
• Complexity in license metrics
• In-complete software discovery
• Implementation and maintenance of tools
• Licensing expertise
Optimization as it says is achieving optimal utilization and spend over software licenses which can be achieved through
• License harvesting and re-harvesting
• Streamlining the ways of procurement and contracting
• Adherence to compliance and audit-defense
• Reforming the licensing models, applications, and business solutions
• License Buy-backs and negotiations
• Sale of un-used perpetual base
• Licensee relationships and partnerships
In spite of not expressing a confidant and explicit optimization numbers or percentages, there will be a considerable and sustainable savings that can be achieved through the approached that are not limited to the above stated.
Audit-defense
The evolving licensing methodologies and their complexities are leading to unidentified and unexpected audits and subsequent penalties leading to an unplanned financial burden over the organizations. Knowing the tactical contractual clauses and their repercussions together with proactive SAM approach, automation and maturity will lead to minimization of penalties if not a complete avoidance.
Ways of handling the audits
• In-house license expertise
• Procurement negotiations like "Audit Holiday" for the contractual period
• Completeness in maintaining license entitlements and consumptions
• Reviews and analysis of contractual terms and clauses
• Regular Enterprise License Position (ELP) evaluations and maintaining audit readiness
• Proactive remediation of license non-compliances
• Tooling completeness
• Moving towards harmless licensing models
An audit that is improperly handled may cause a financial loss that supersedes the financial benefits that are achieved by license/Spend optimization.
And an audit is not just about financial loss but also about fame and status of an organization.
Hybrid Licensing solutions (mixed cloud, managed services etc.)
To sustain a business model which assures the solutions with an optimal software and infrastructure architecture within the needs of the business needs a diverse approaches like
• Licenses through managed services
• Third-party service offerings
• Pay as you use
• Change towards cloud-based subscriptions
• Choosing a comprehensive solution like Platform as a service (PaaS)
• Pro-active license position reviews and contractual negotiations from market expertise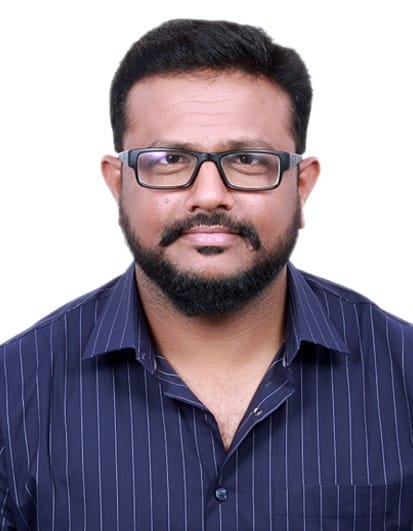 SAM expert with expertise in license management, optimization and audit defense and the respective license proficiency application in the industries of Banking, Oil and Gas, Healthcare and IT Service.